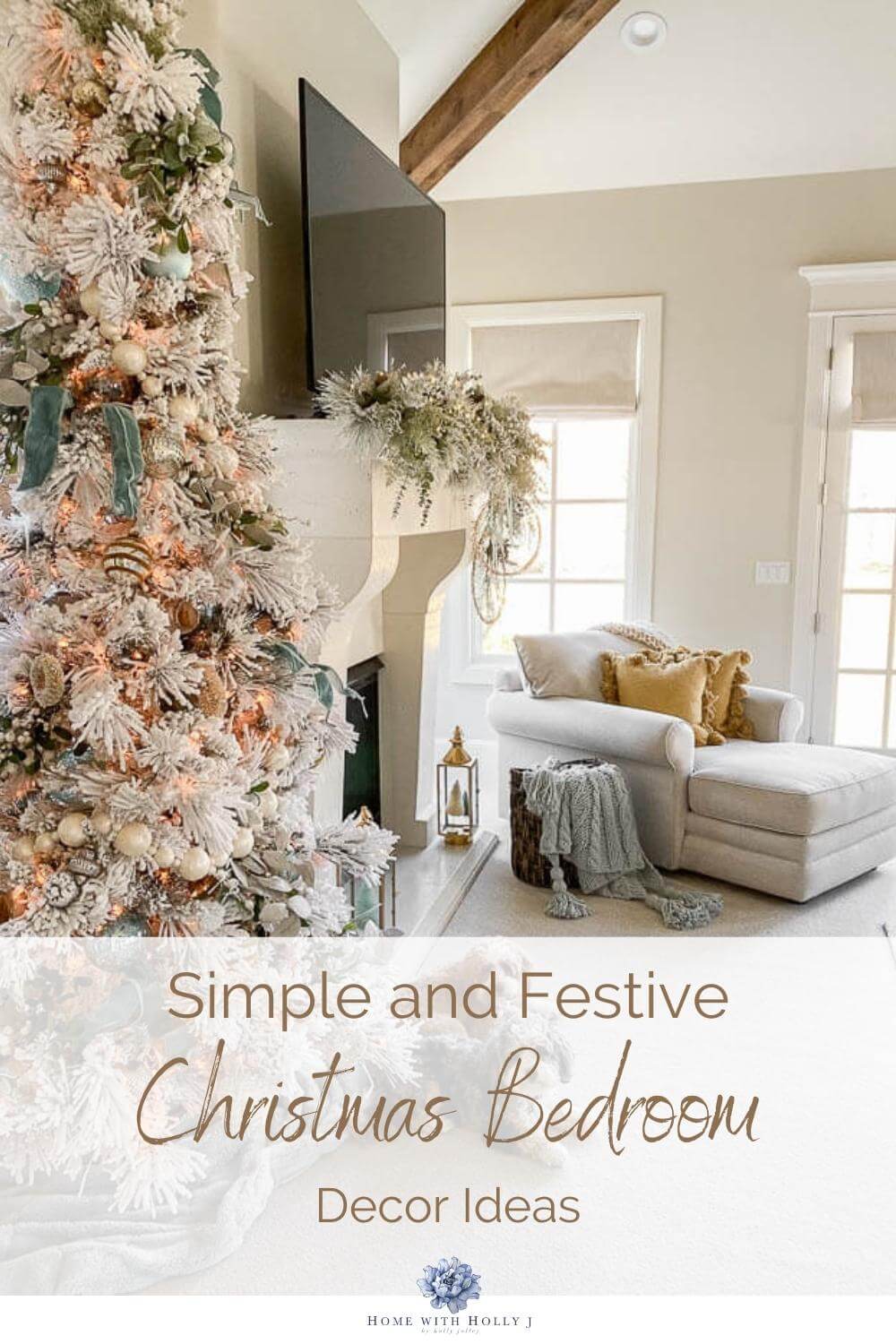 Create a festive Christmas bedroom with these simple decor ideas. Check out all my favorite ways to add charm this holiday.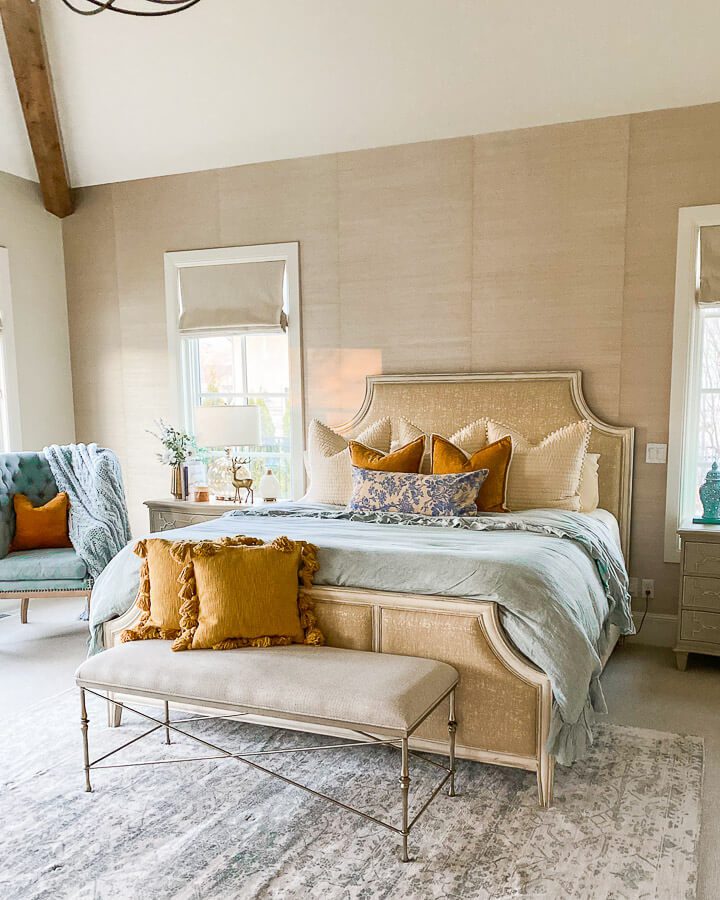 From the Christmas lights to the holiday cheer, we are all looking to add a little festive feel to get us in the holiday spirit.
When we think about how to setup our holiday decor to bring about a merry Christmas, the typical Christmas decorations, and what you probably did last year, typically happen in the living room, dining room, or front porch.
But, what about creating a winter wonderland in the bedroom? This could be in a guest room, master bedroom, or kids room.
There's no need to go overboard; a few simple additions can make all the difference in adding a little Christmas cheer to your home this Christmas season the easy way.
Here are a few ideas to get you started.
Choose a cozy Christmas bedroom color scheme.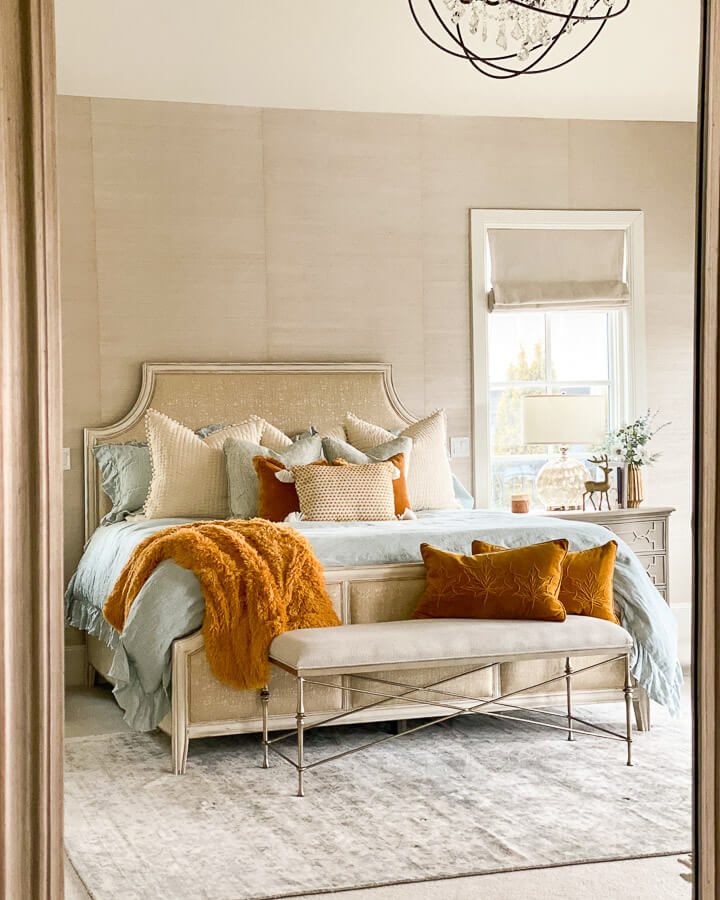 First things first, pick your color scheme. This could be the same color scheme you use year round or updated to be a little more festive
You'll want to choose a palette that reflects the overall tone of the holiday season.
You could do a color scheme with white, red, and a touch of black like Rachael from This Is Our Bliss did in her bedroom above.
For example, if you're going for a more traditional look, you might opt for bright reds and lush greenery like Jenn and Vicki from 2 Bees in a Pod have in their guest bedroom.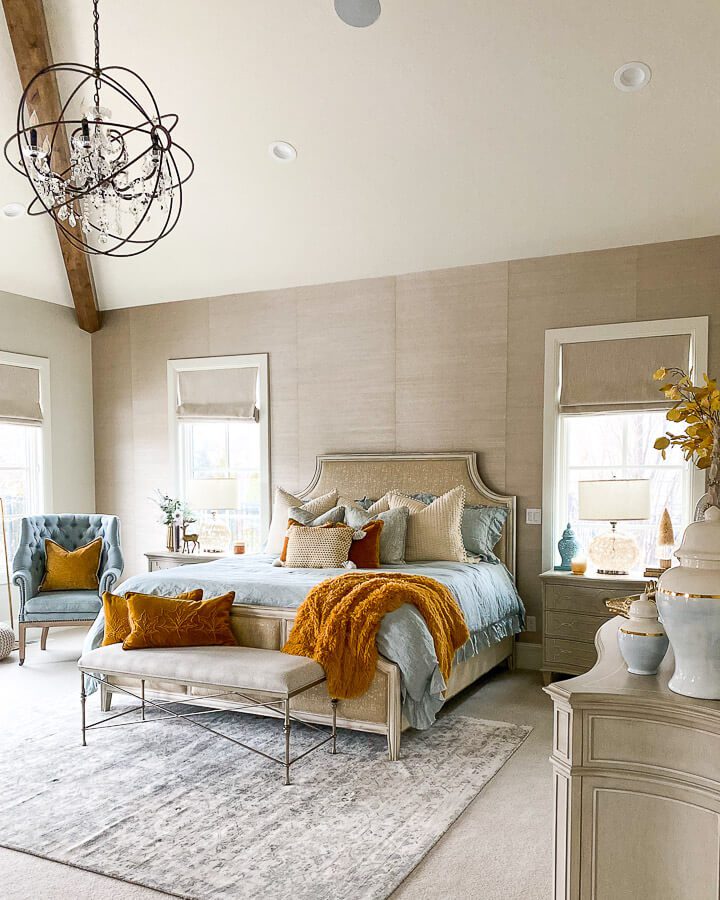 However, if you're looking for something a little more unique, you could try a blue and mustard color scheme like I have here.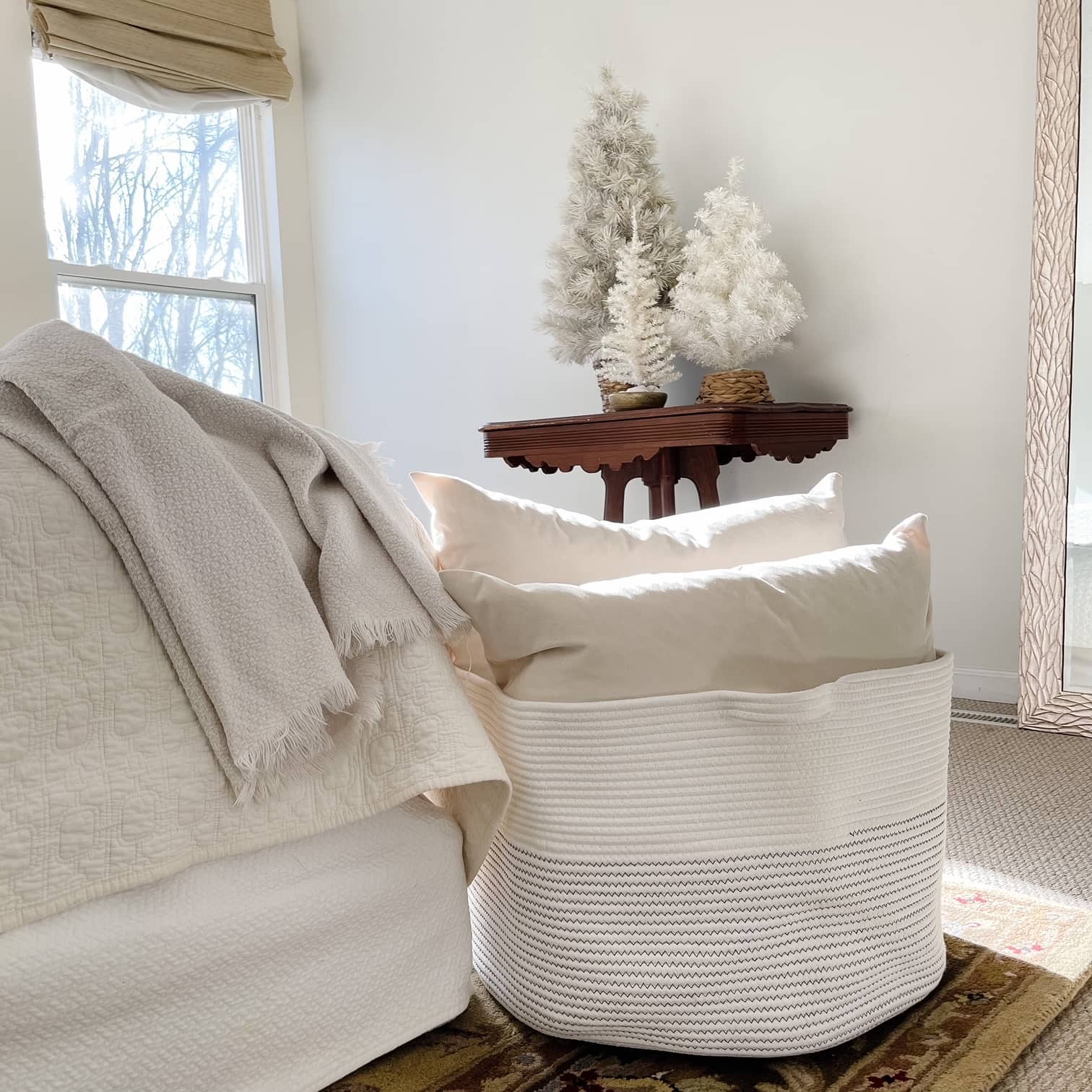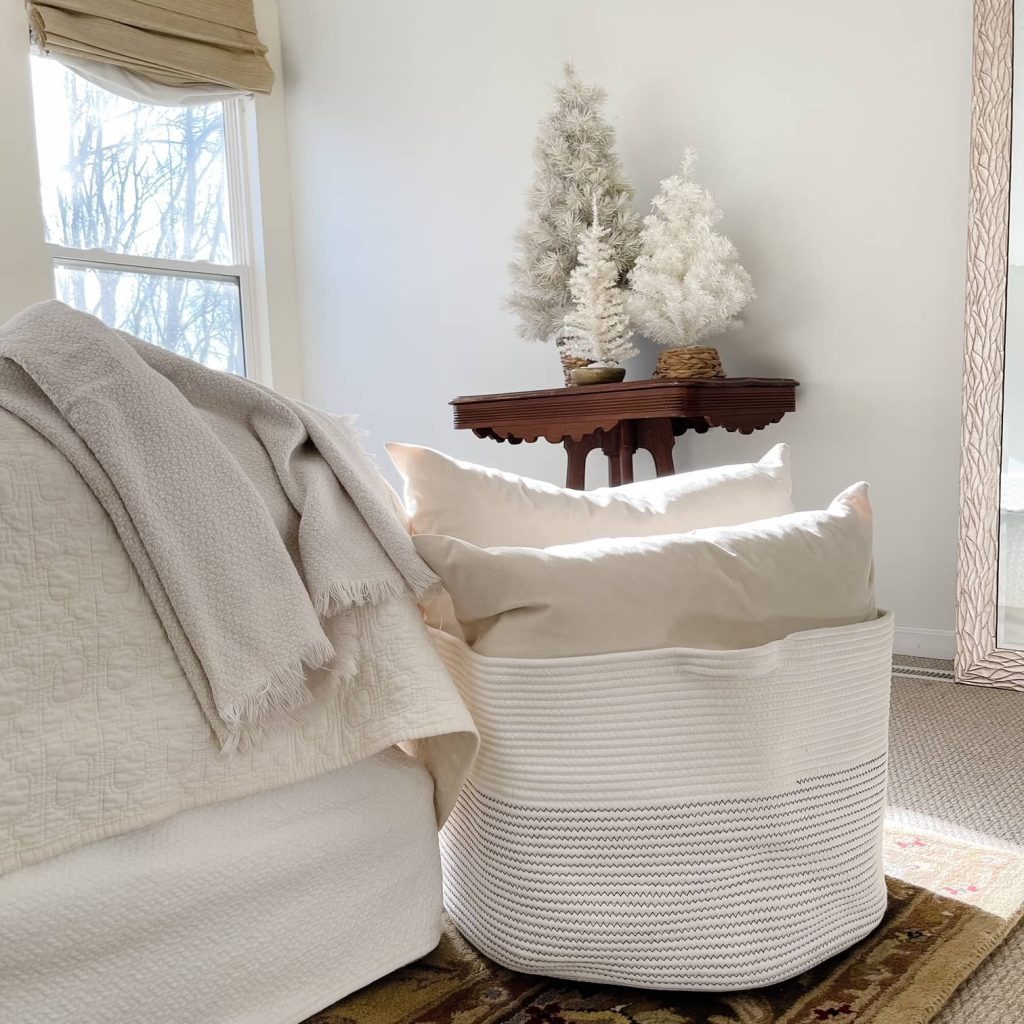 Or you could go with an all white color scheme like Maria from Pure Happy Home did above.
Whatever you choose, you'll need this step before heading in to my next tip… adding a tree.
Add in a bedroom Christmas tree.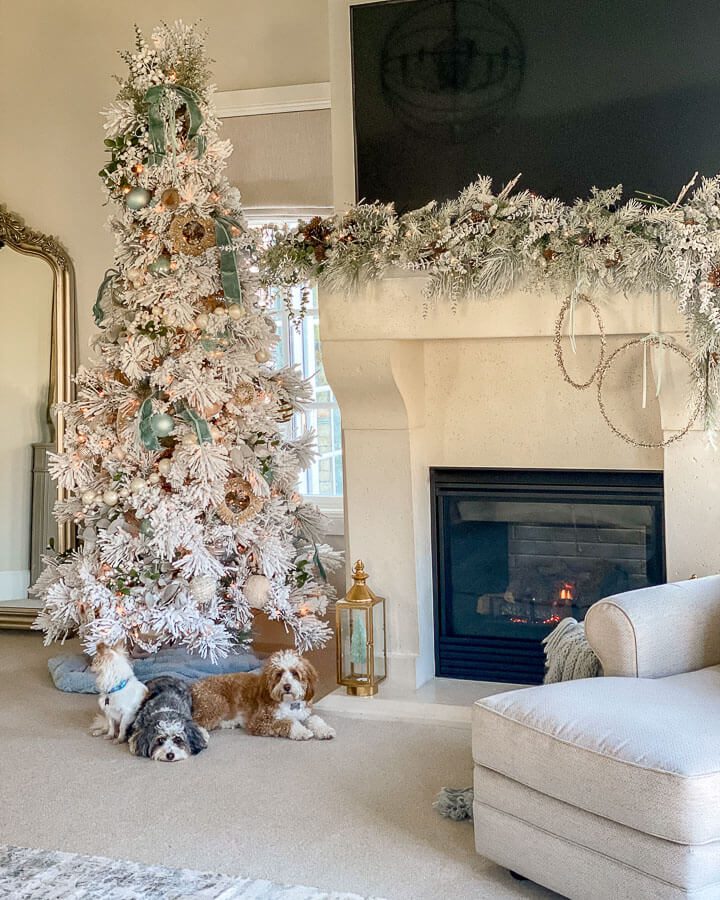 Once you have your color scheme, you'll want to use it as the baseline for decorating your bedroom Christmas tree.
If you don't have the space for a full-sized tree, you can always opt for smaller table-top mini trees or even a half-tree like Christin from My Homier Home used in her guest bedroom.
Or for a children's room, you can choose a 4-foot tree that has a smaller profile like the one Colleen from Lemon Thistle has in her daughter's room.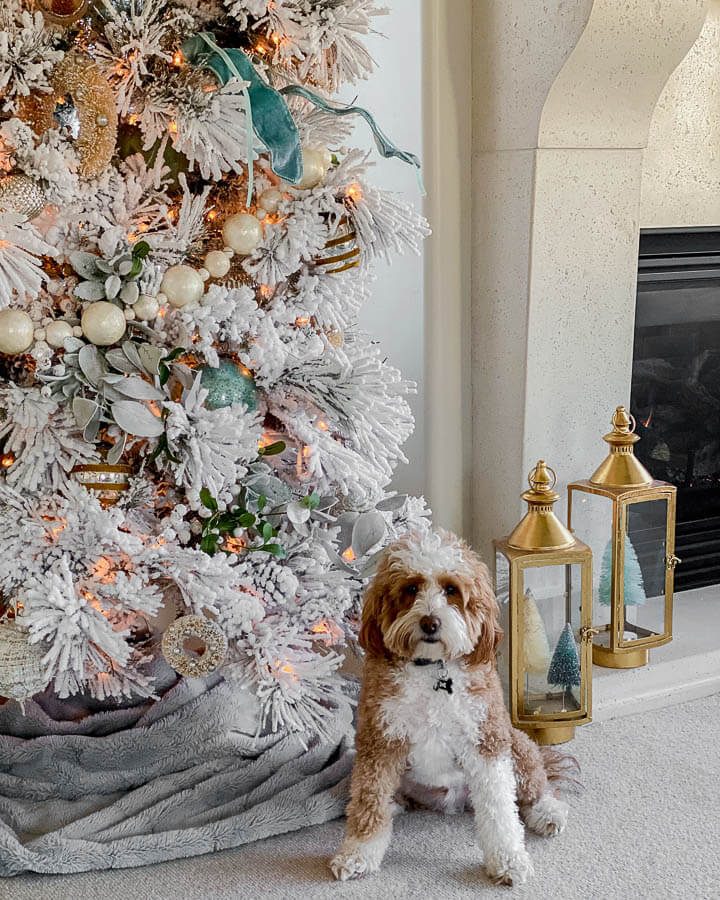 A set of bottle brush trees with string lights, like what I have in the lanterns are a great way to add Christmas trees to the mix.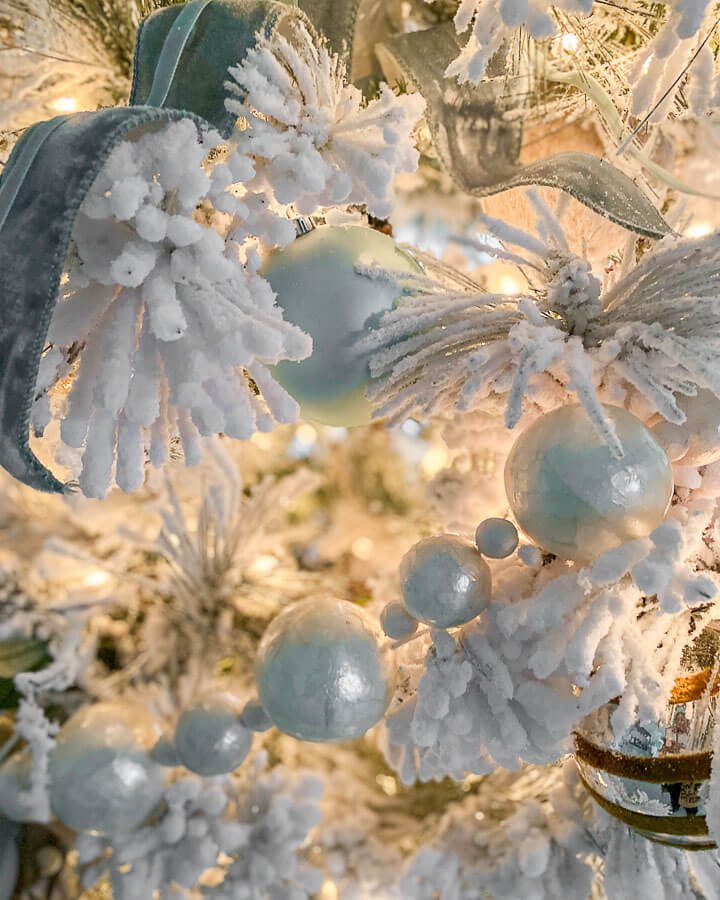 Choose ribbon and ornaments that complement your color scheme.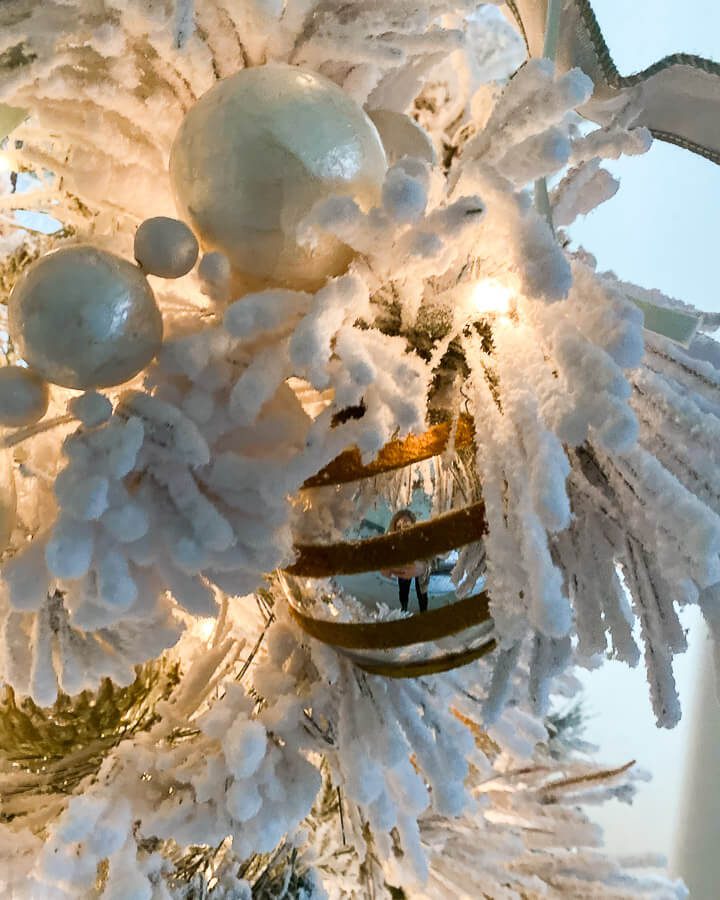 Add simple beaded garland for an elegant touch.

If you need more tree decorating tips, I have an entire article dedicated to just that. You can read all my tips for decorating a Christmas tree here.
You could even keep the Christmas tree naked in all it's twinkling glory like Shannon from Fox Hollow Cottage did in her master bedroom.
Adding a Christmas tree to your bedroom will bring all the festive Christmas charm to your mornings and evenings. Such a great way to get in the holiday mood.
Add festive elements around the room.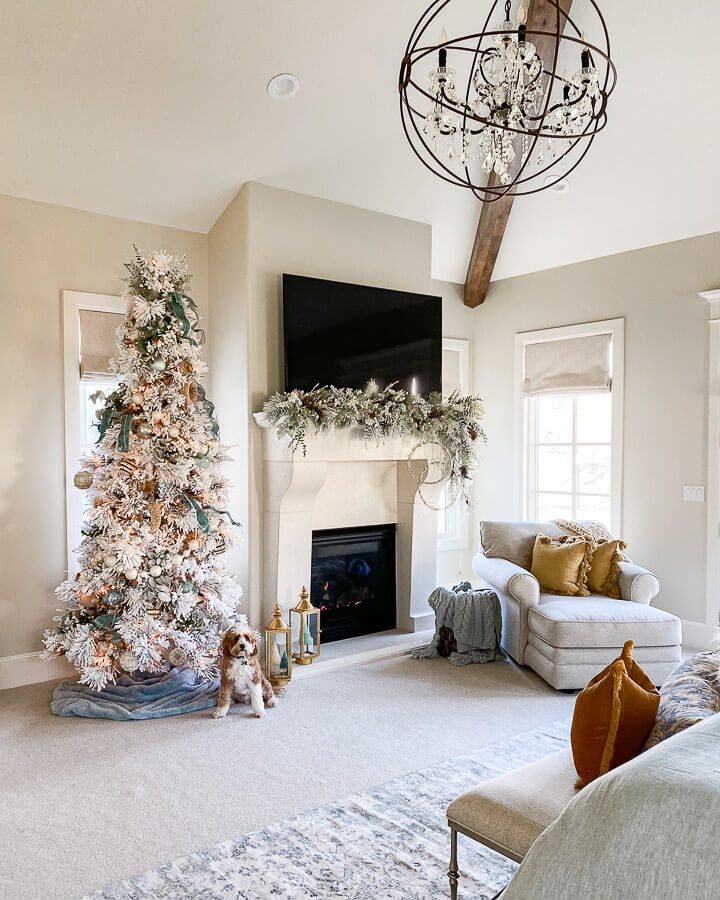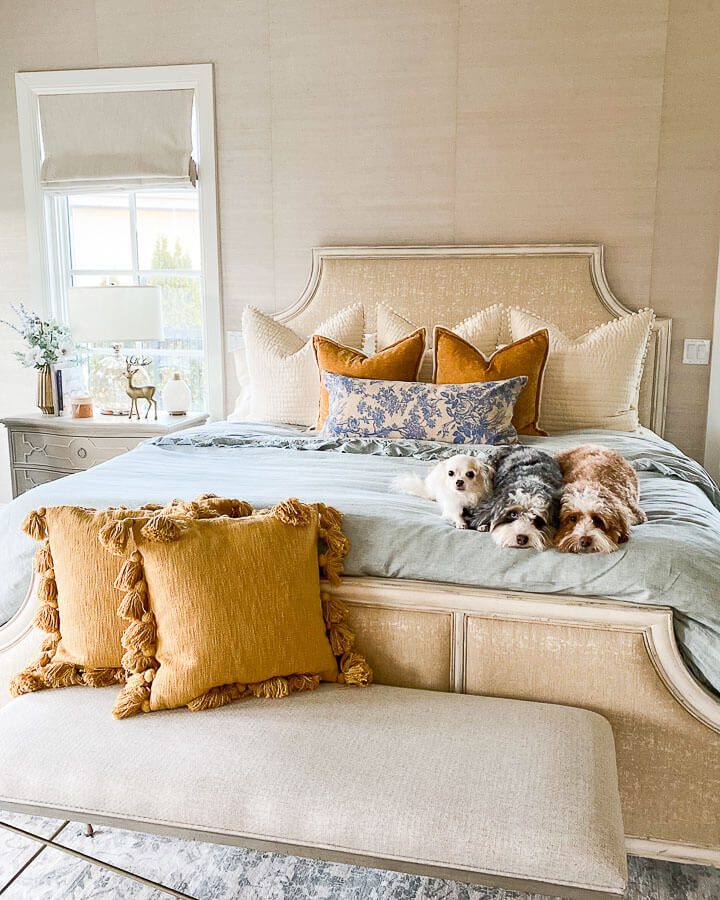 Next, you'll want to add little touches of the holidays throughout the room.
A simple way to add your festive colors is in the right bedding or throw blanket add to the end of the bed.
You could even add a Christmas wreath or evergreen garland like I have on the mantel or to the top of the headboard. Accent pillows go a long way in adding Christmas spirit too.
Don't forget to add miniature Christmas trees to your lanterns or a small reindeer figurine to your bedside tables.
You could also DIY some beautiful wood snowflakes to add to the mix like Zoe from Pine and Poplar did above.
From your bedding to throw pillows to artwork or night stand, adding a few beautiful holiday additions will add a simple festive touch to your room.
Make time to snuggle up by the glow of the tree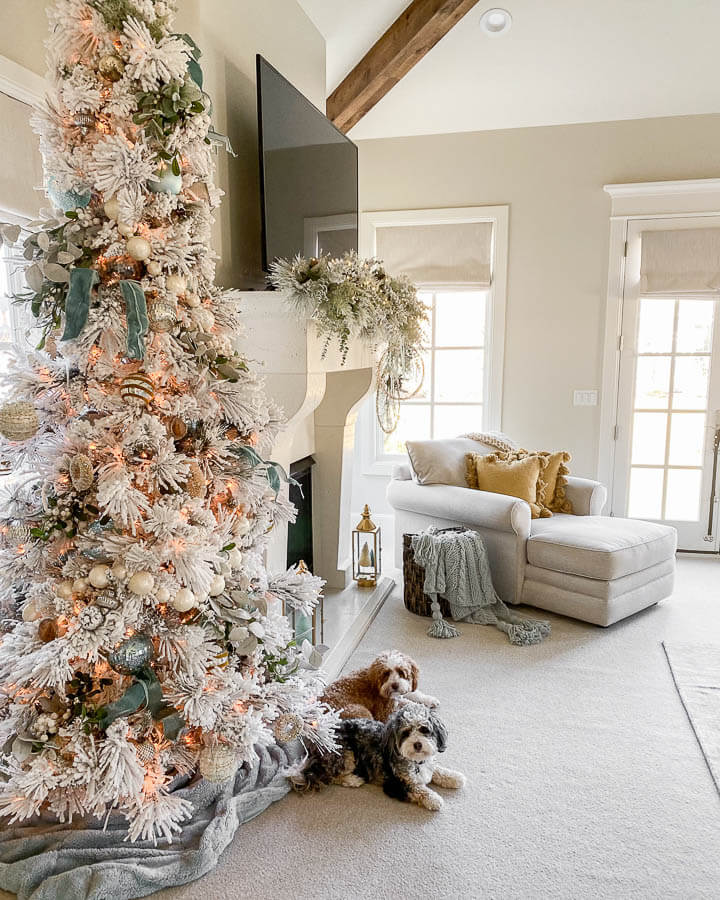 Finally, don't forget to make time to cozy up by the glow of your Christmas tree.
Whether you're reading a book, chatting with friends, or simply enjoying the quiet of the season in your personal silent night. This is a great way to relax and enjoy the holidays.
Hopefully you enjoyed these simple ideas to a Christmas feel to your bedroom this holiday.
Shop the Look
[ADD LTK SHORTCODE BELOW FROM THE BOUTIQUE APP WITH ALL ABOVE ITEMS]

Pin this Post for Later