The Highland, Utah House – Sources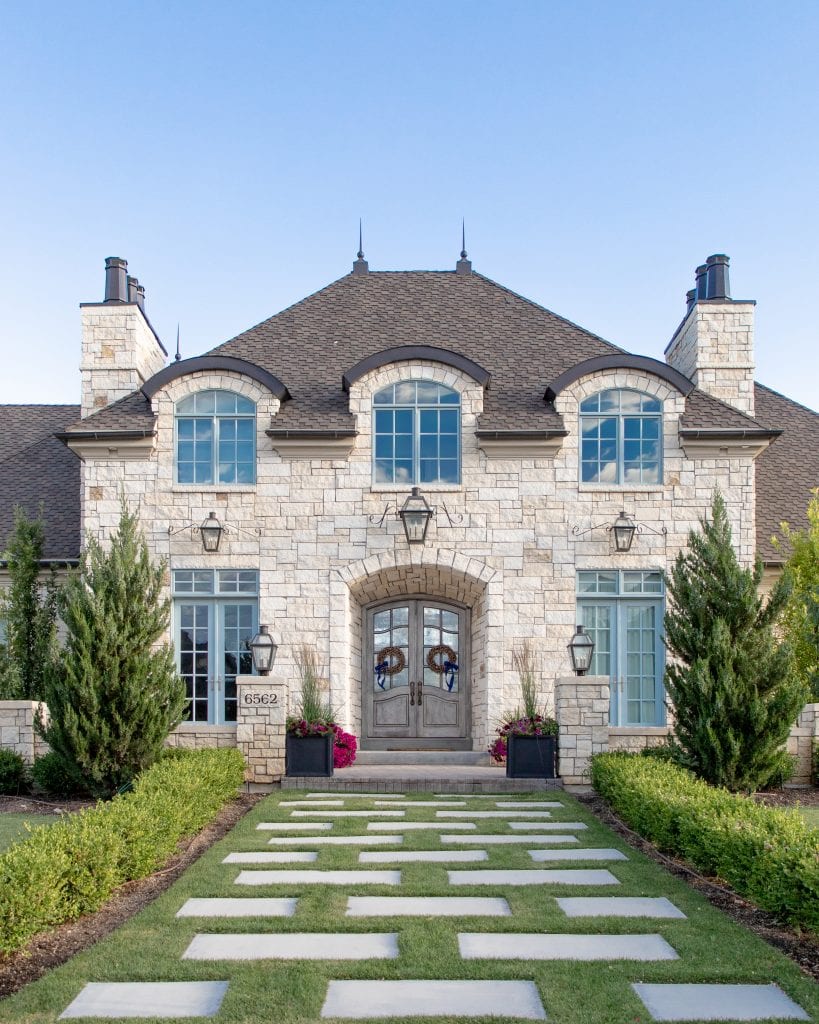 My Highland, Utah House – Sources
I get so many questions about all the finishes and furnishings in our Highland, Utah home so I'm finally sharing the details here! In this post I will list all the information that I have on the home. Many of the furnishings are no longer available but when I can link a source for something similar I will share that info or another option at the bottom of the post.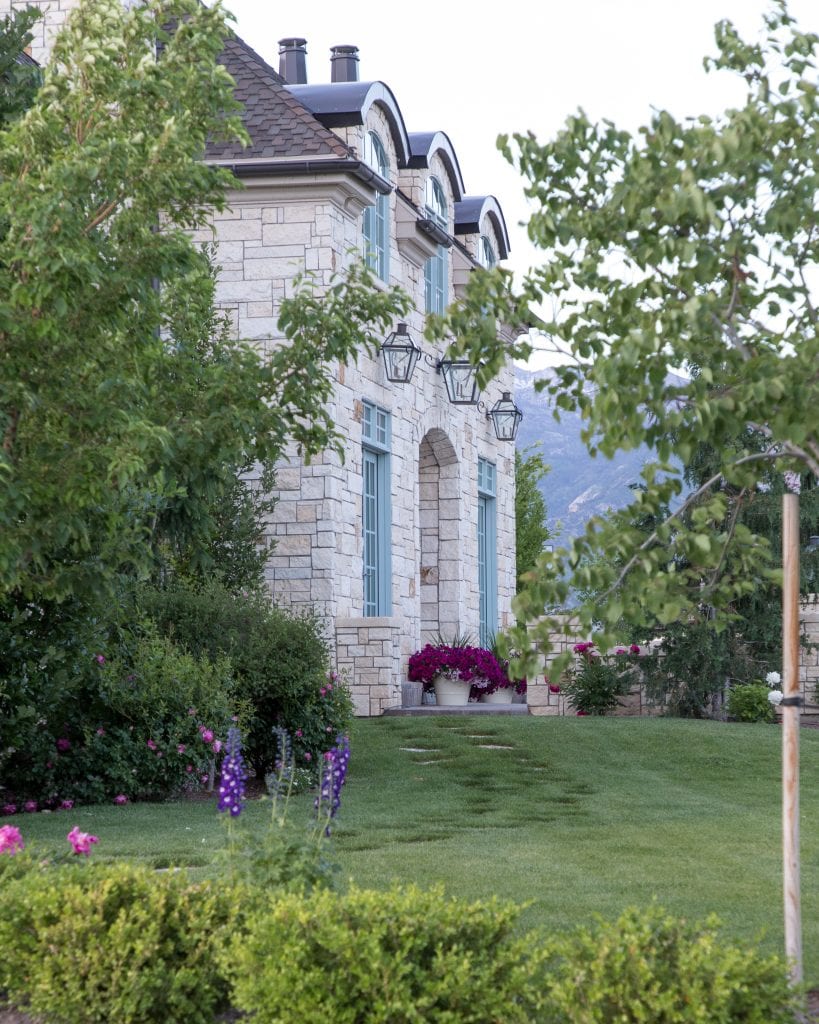 The Story Behind the Home
We purchased the home from Rachel and Drew Parcell in July of 2016. Rachel is a fashion blogger and I had started following her on Instagram in right before we bought the house. When I saw one of her posts showing her house I had thought it was a house I had seen in another Utah neighborhood years before called Stonegate. I even had pictures in my phone of this other home and didn't realize they were different until I compared the photos.
The original house that the Highland house was inspired by was designed by designer Desiree Ashworth and has been featured in many magazines and blog posts. Drews parents used to live next door to the Stonegate house (so I hear) and they drew their inspiration for this home from the original French country-gkustavian style home. There are many of the same finishes and designs in the home and some very different, but both homes are stunning. We love that we were able to purchase the home from the Parcells. It was actually Rachel that inspired me to start blogging and she was very supportive. She warned me how much work it was and boy was she right!!nI had no idea what I was getting myself into. She was the first person to see my blog before it was published in July of 2018.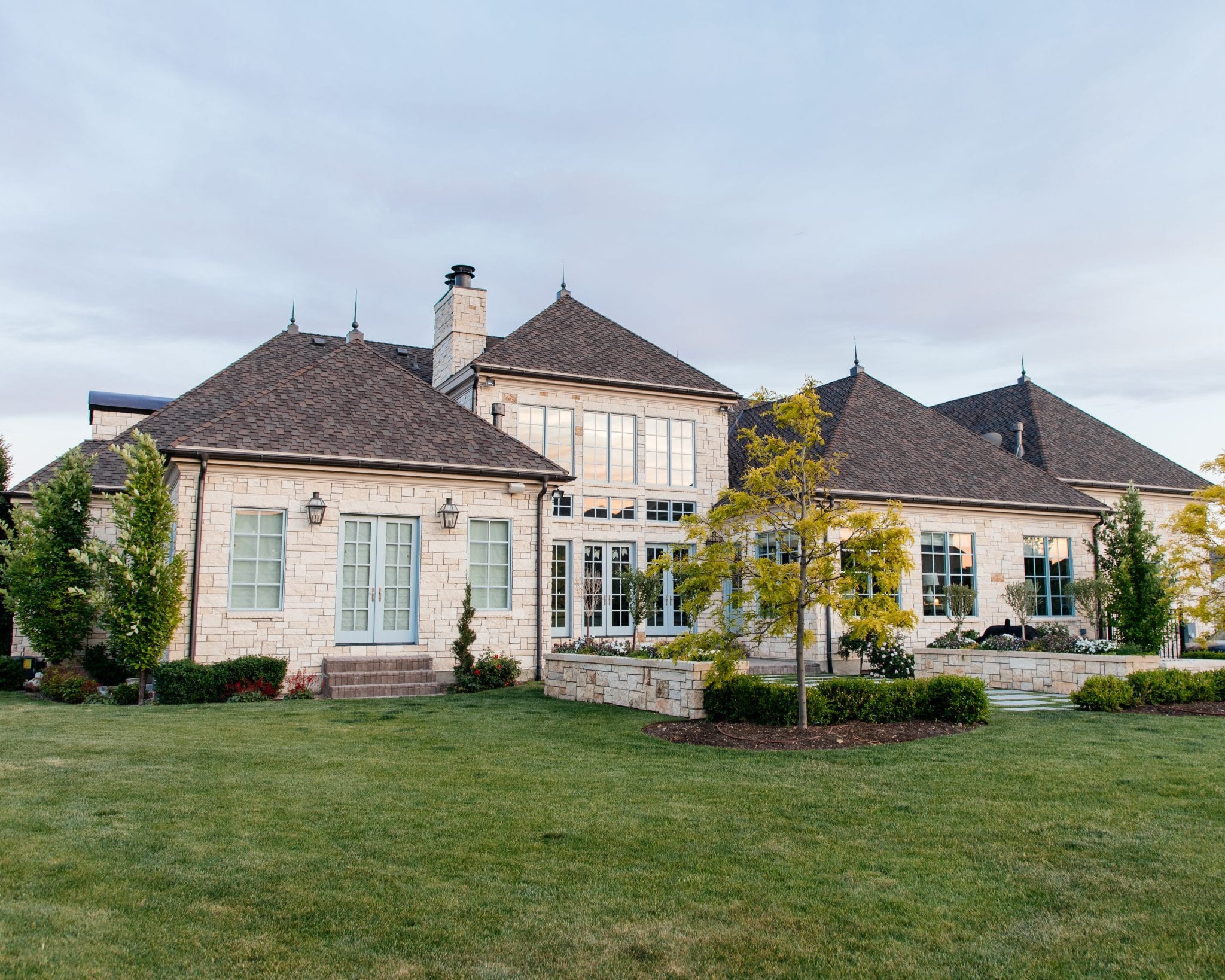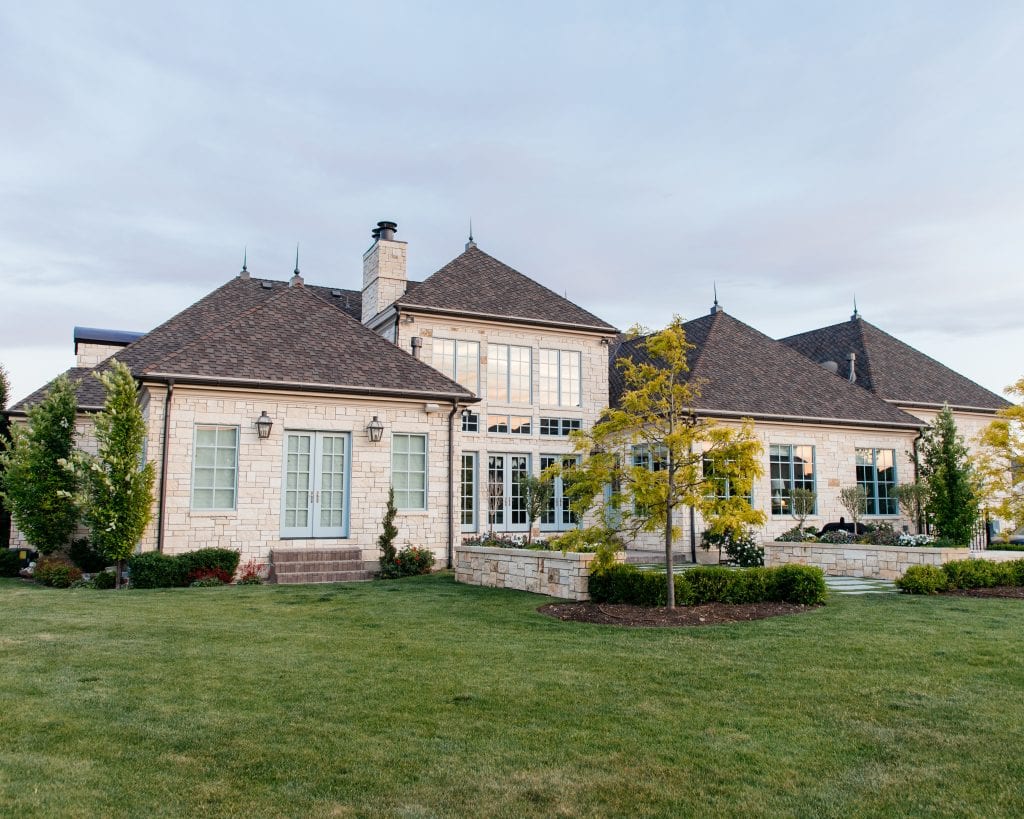 Rachels husband Drew built the home and he built their current home after selling this one to us. We have loved living in Utah part time as it allows us to see our children more often as they have all lived there off and on while in college. We live just outside of Seattle the rest of the time.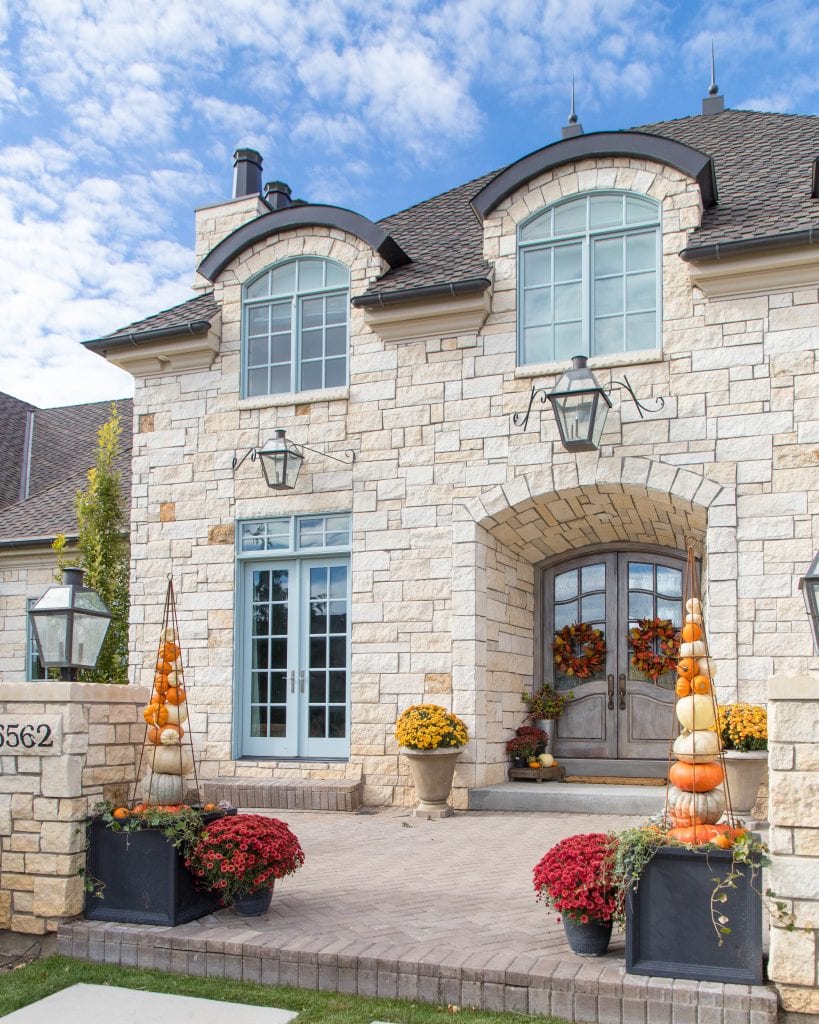 Paint Sources:
My most asked question about the house is what color is the walls and white cabinets and trim!
Wall Color: Benjamin Moore Ashwood
Trim and Cabinets: Dove White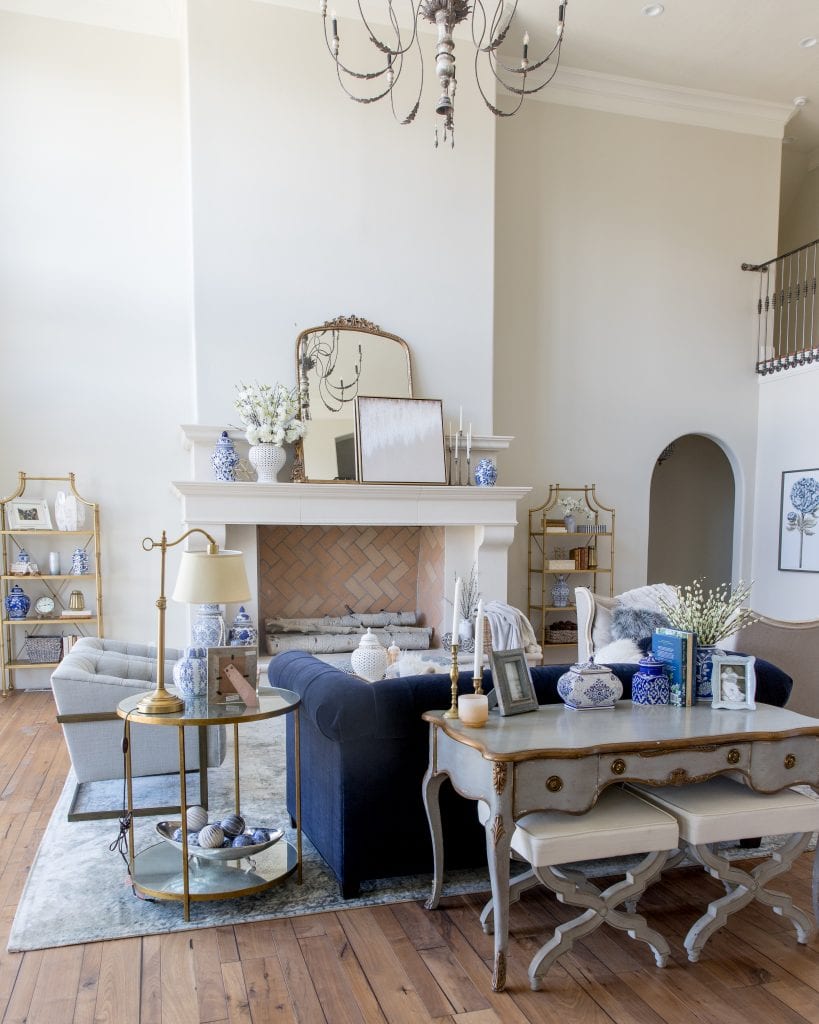 Exterior:
The home is 100% limestone from Texas. I do not know the trim color of the house but if and when I find out, I'll update it here.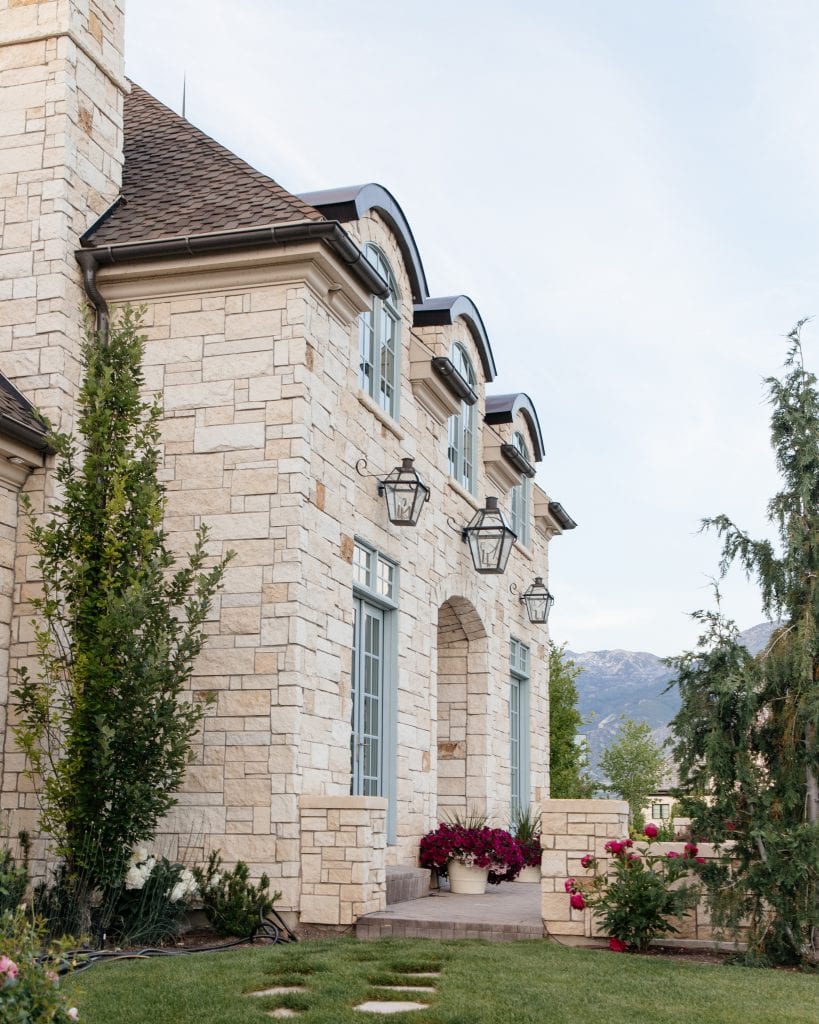 Windows:
The windows are wood clad windows and the paint color is custom. The window contractor told me they are from Windsor Windows out of Des Moines, Iowa and they made up a name for the blue window color- Windsor Blue Green. It's a powder coat pain finish. Window Contractor is John Valdez @johnvaldez on Instagram www.epicwd.com

Fireplaces:
Fire Places: Stone Mountain Castings and Design www.stonemt.net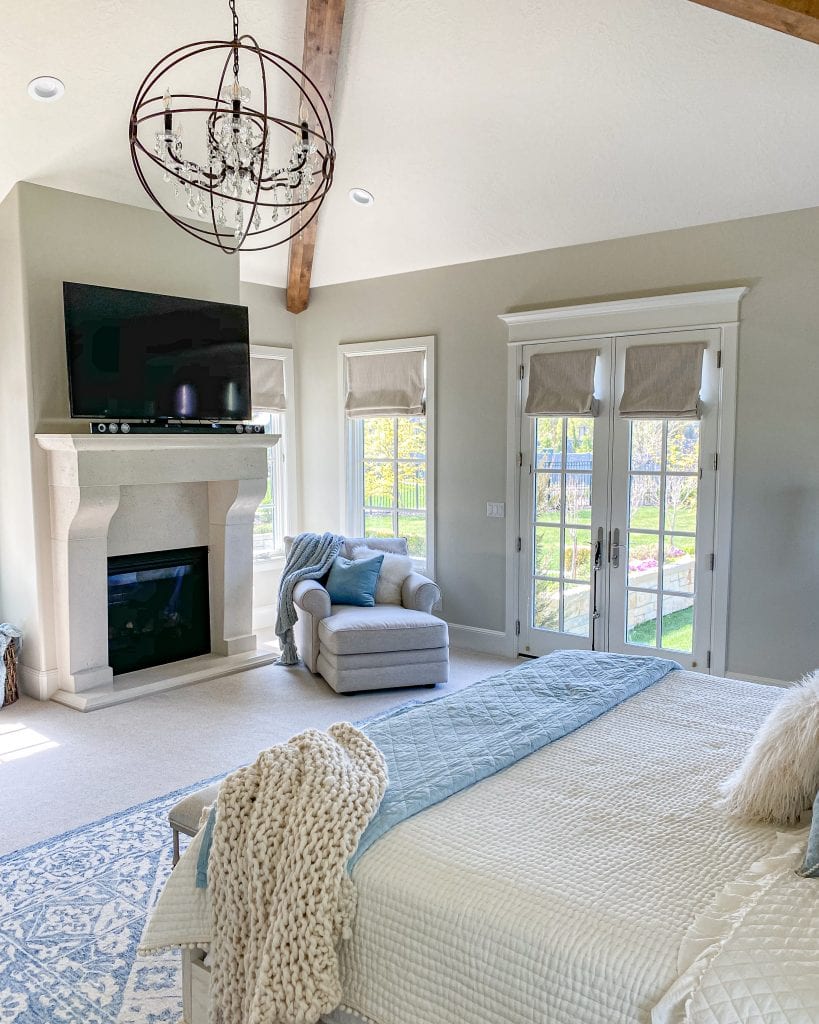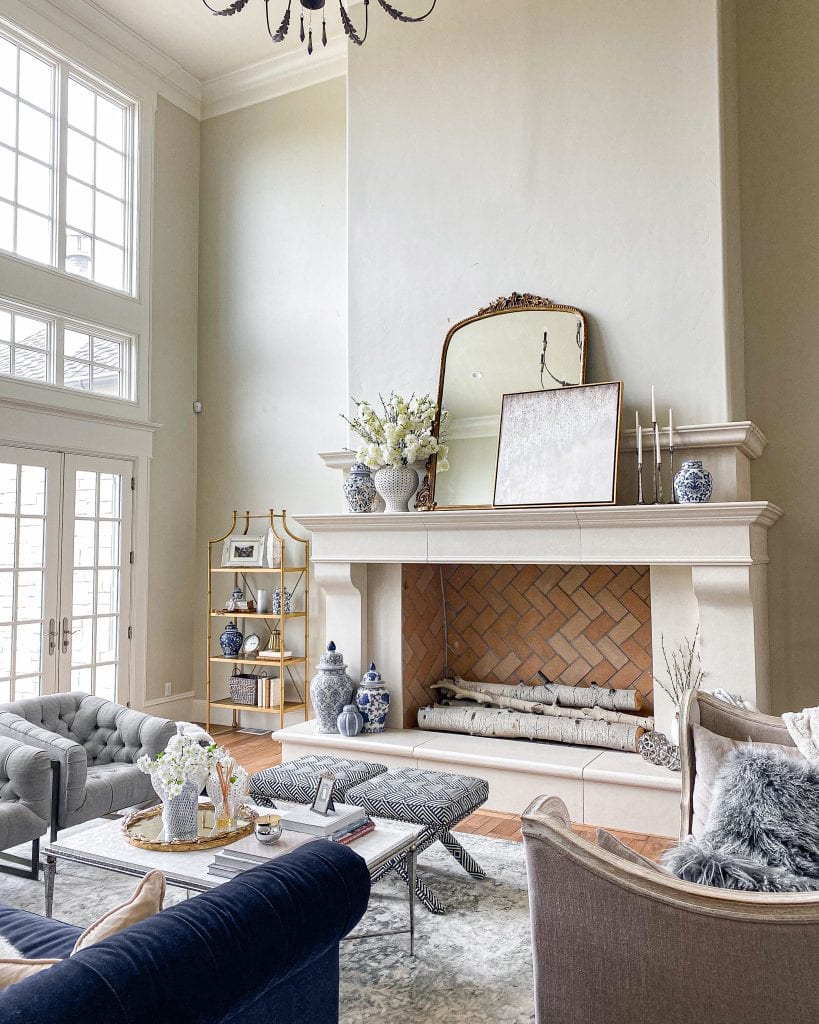 Flooring
Engineered Walnut floors. The type I have is no longer being made.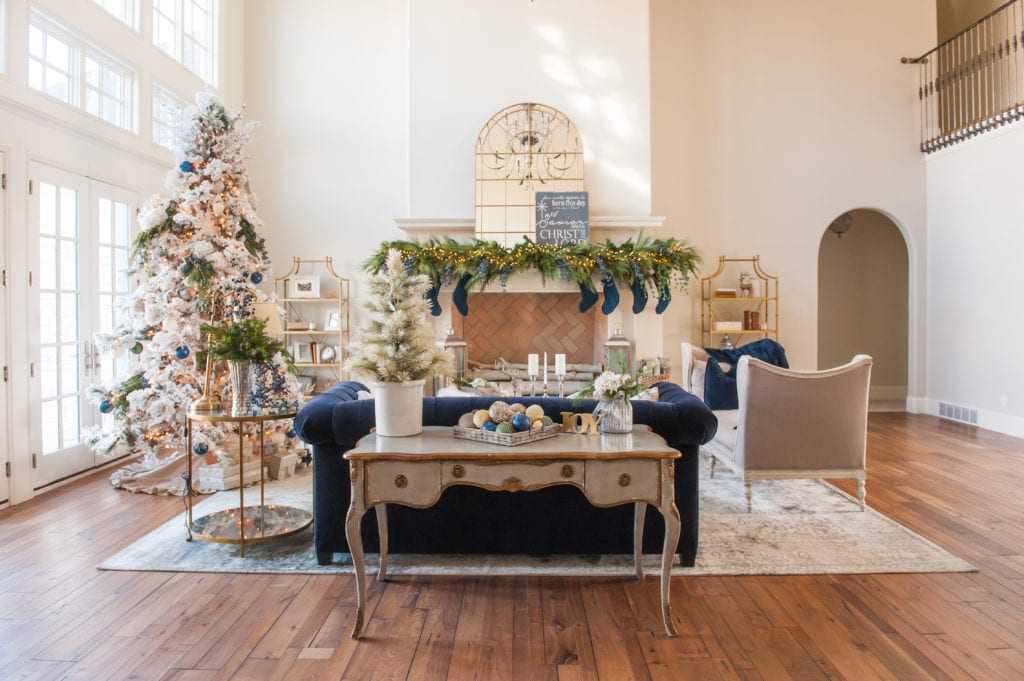 Master Bathroom
Calcutta Marble Tile
Counters: Marble (not sure what type)
Shower: Marble Tile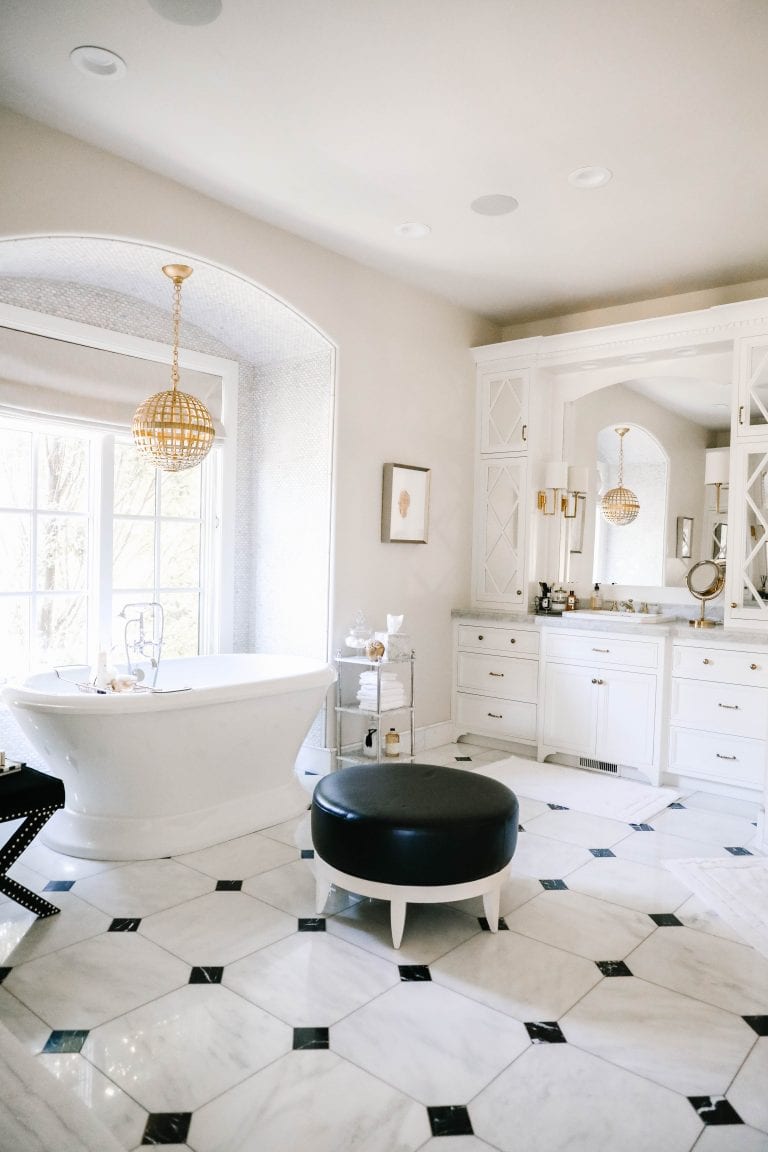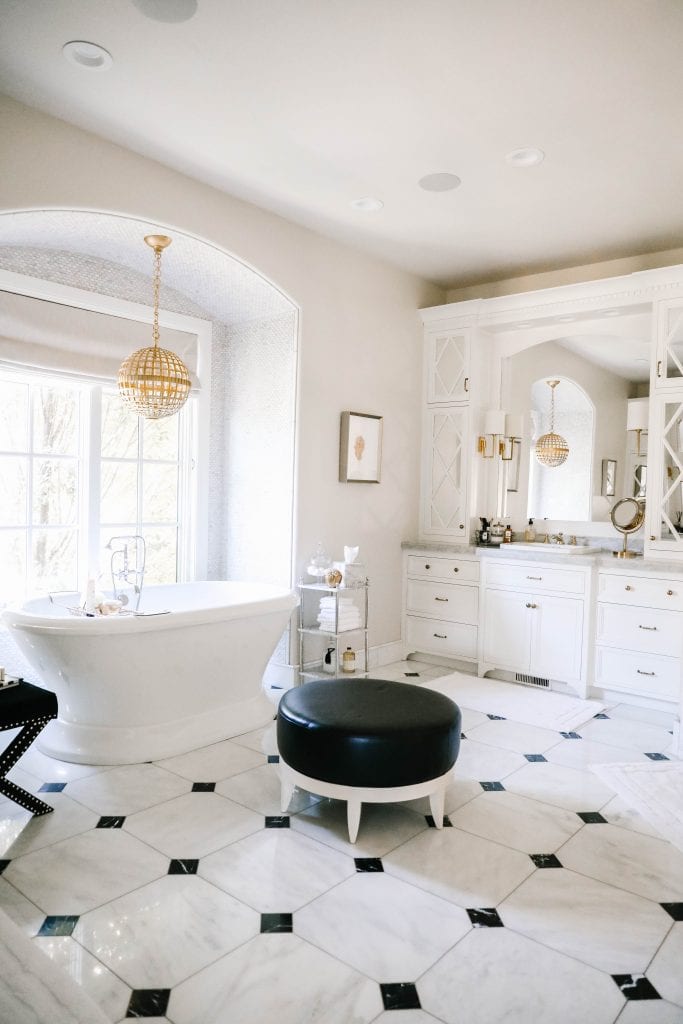 Kitchen
Island and Counters: Carrara Marble
Island size is 96″ x 128″
Backsplash: Cararra Marble Tile 3″ x 10″
Barstools are Restoration Hardware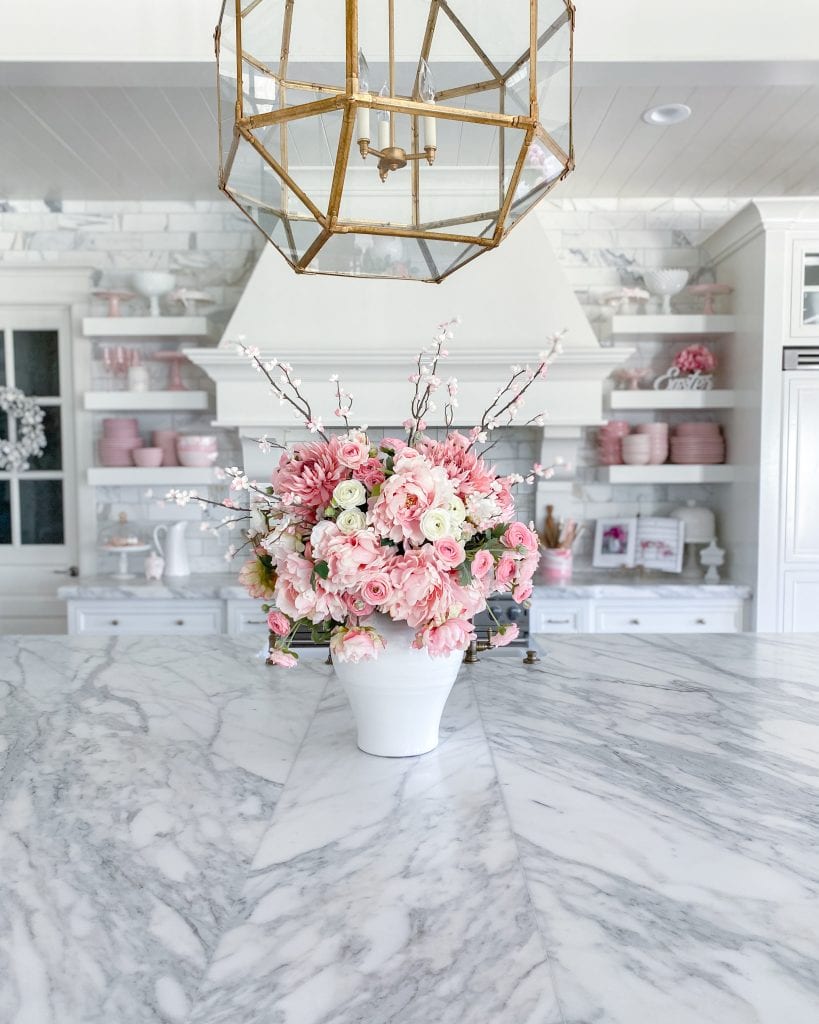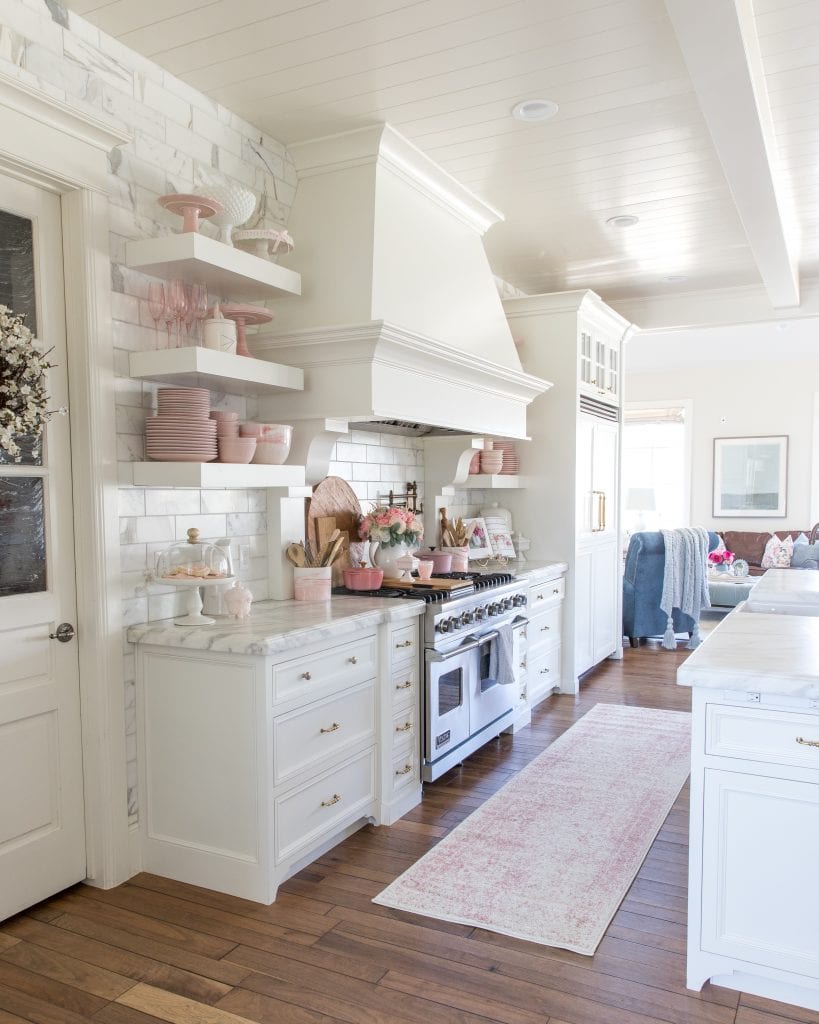 Dining Room
Lighting: Hanging Pendant Lights are from Restoration Hardware but as far as I know they have been discontinued.
Dining Table is from Restoration Hardware. I'll link other similar options below.
Dining Chairs: Restoration Hardware
Dining Chairs linked below.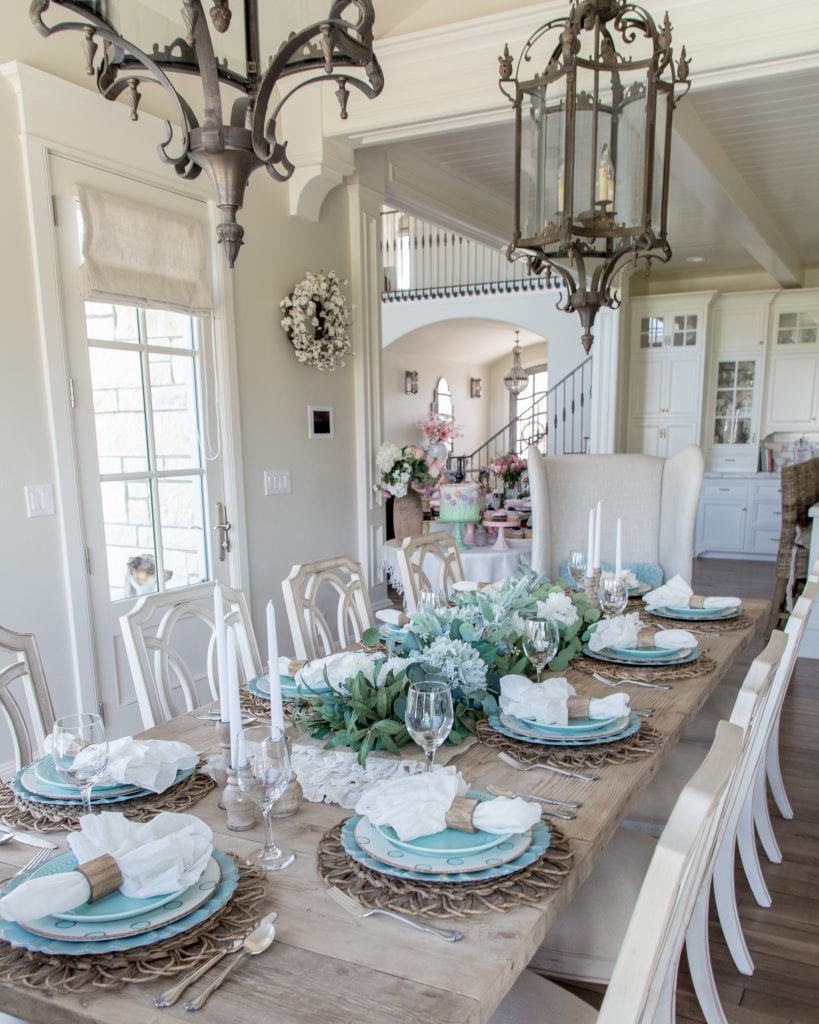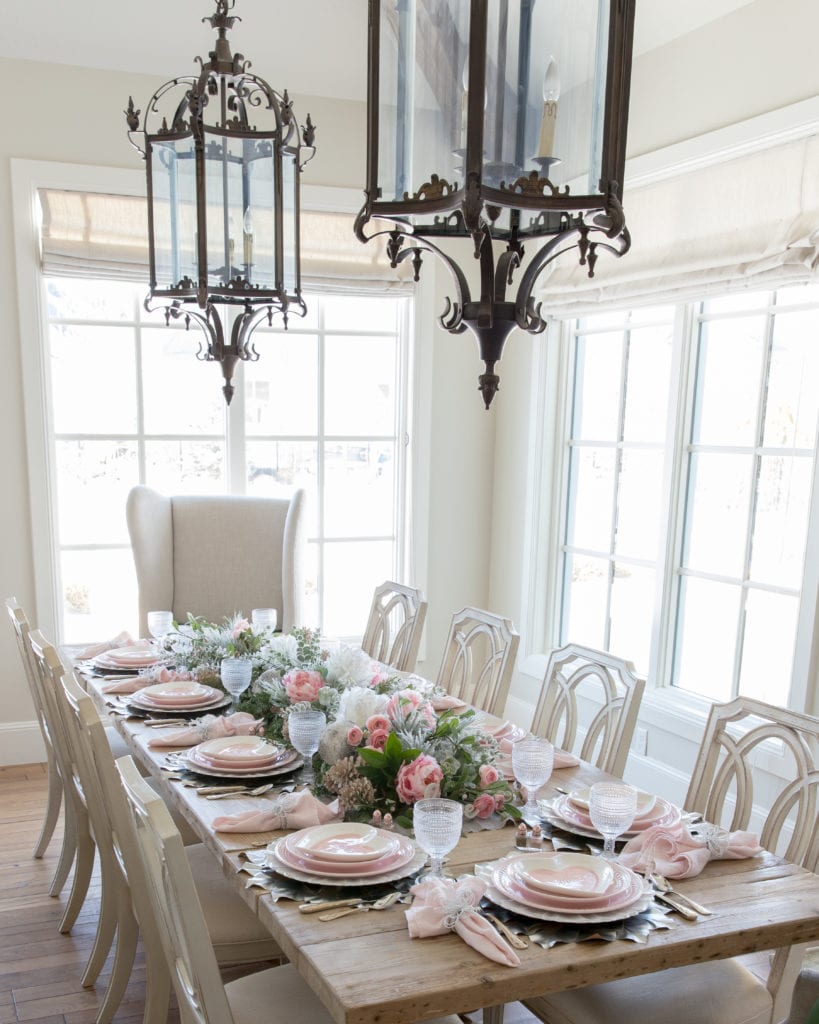 You may also like these other Home Tour Posts:
As I find out more details of the house I'll update this post. Here are some of the most requested sources that I can link below.