Picnic Potato Salad Recipe
One of my favorite recipes to make for a picnic is my homemade potato salad. I love going on picnics, especially when we are in Montana spending time at our cabin. We were there a few weeks ago and my picnic plans kept getting derailed with all the thunderstorms we had there at the time so I decided I was tired waiting for the rain to stop and we had the picnic on the front porch of the cabin.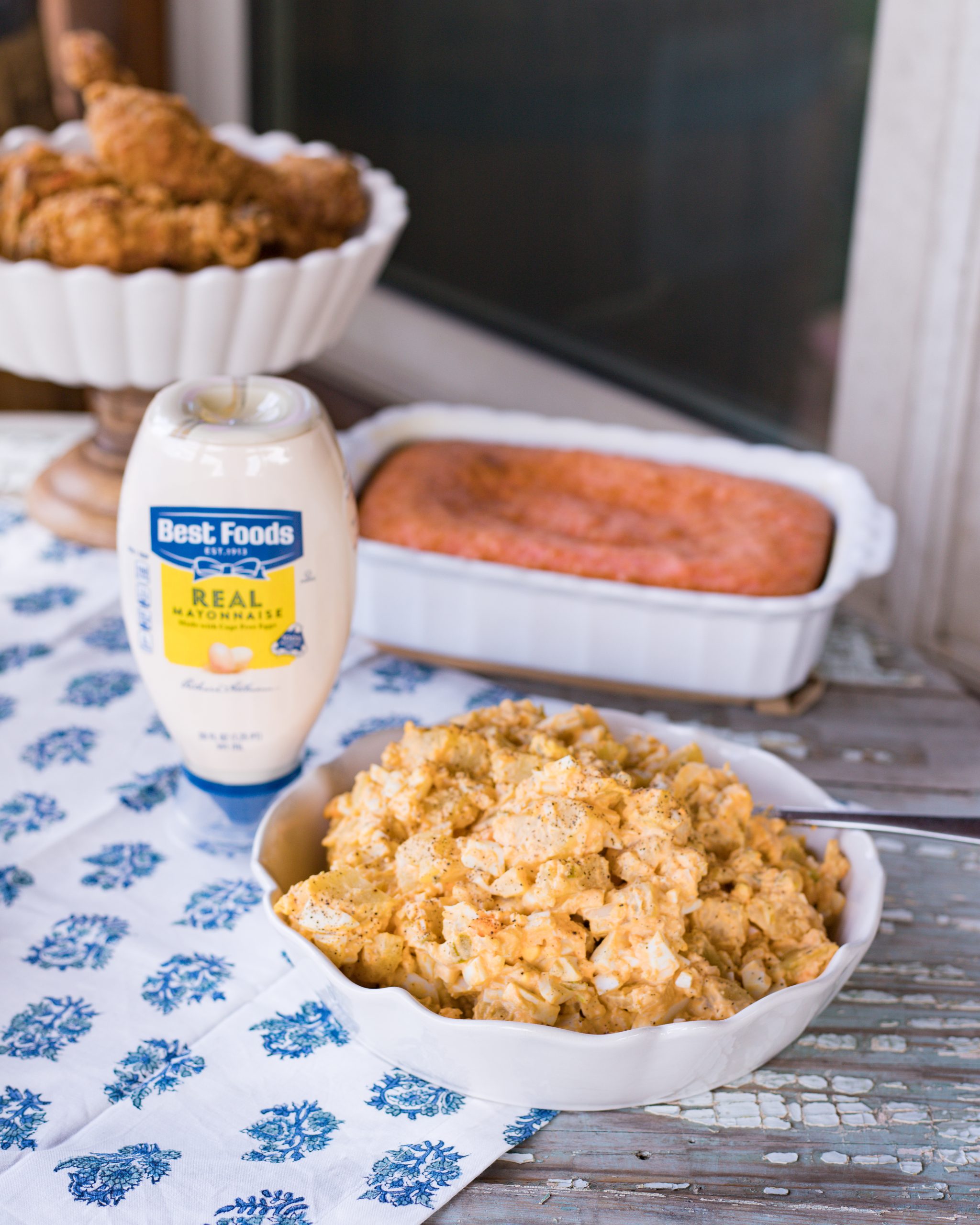 I made my homemade potato salad recipe, a strawberry pudding cake, fried chicken, corn, corn on the cob and cut up some fresh watermelon. Everything was perfect and even though it wasn't the picnic I had planned, the view from our cabin's porch is nothing to complain about!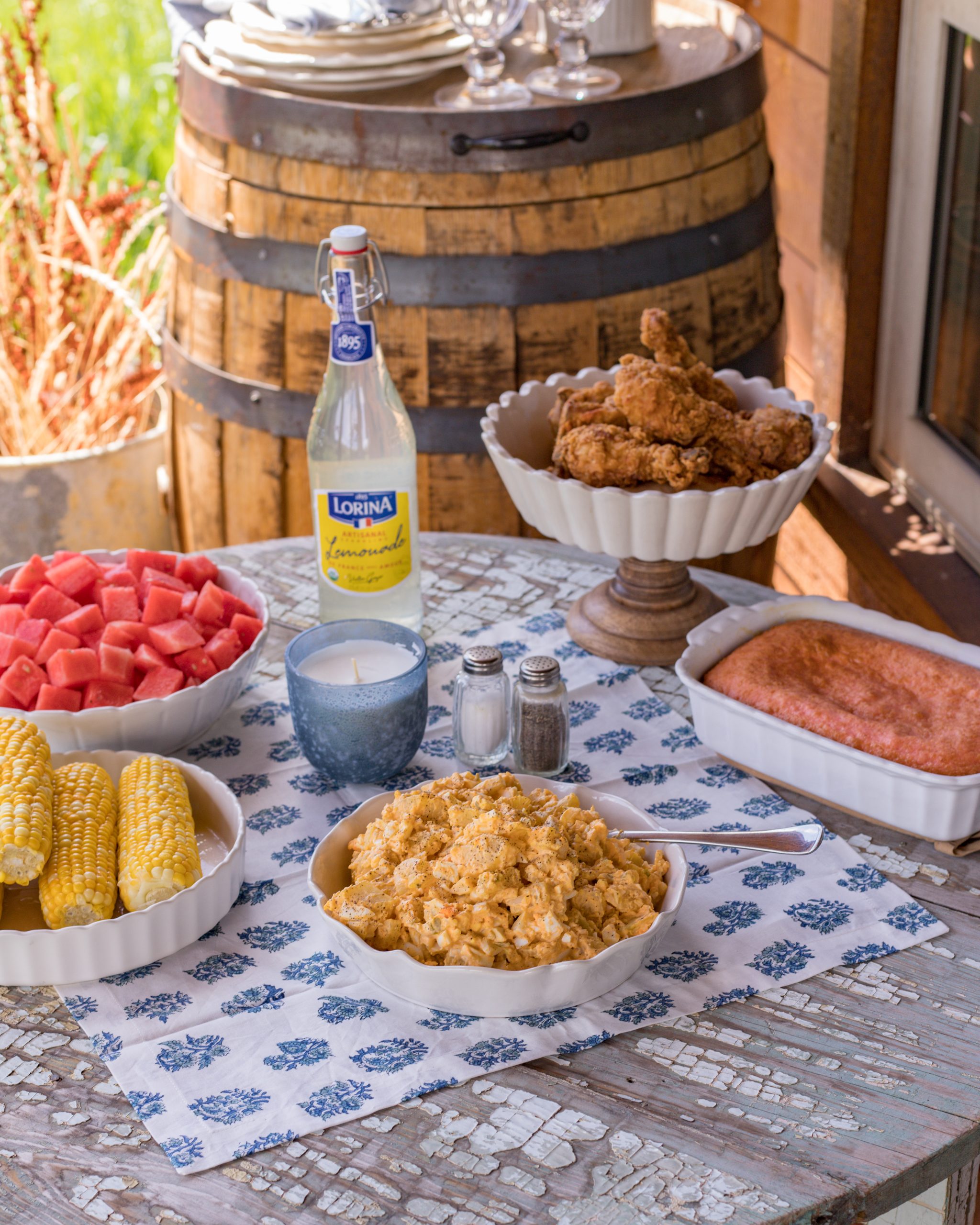 This easy picnic potato salad is easy to make and you can adjust the ingredients to your liking. It's one of the recipes where you can do that. I like a small amount of mayo in mine but feel free to add more! (and that goes for the mustard too) I also like food with a little salt so that is also adjustable to your own liking. The one thing to remember though, is that you always want to salt your potato water when boiling the potatoes.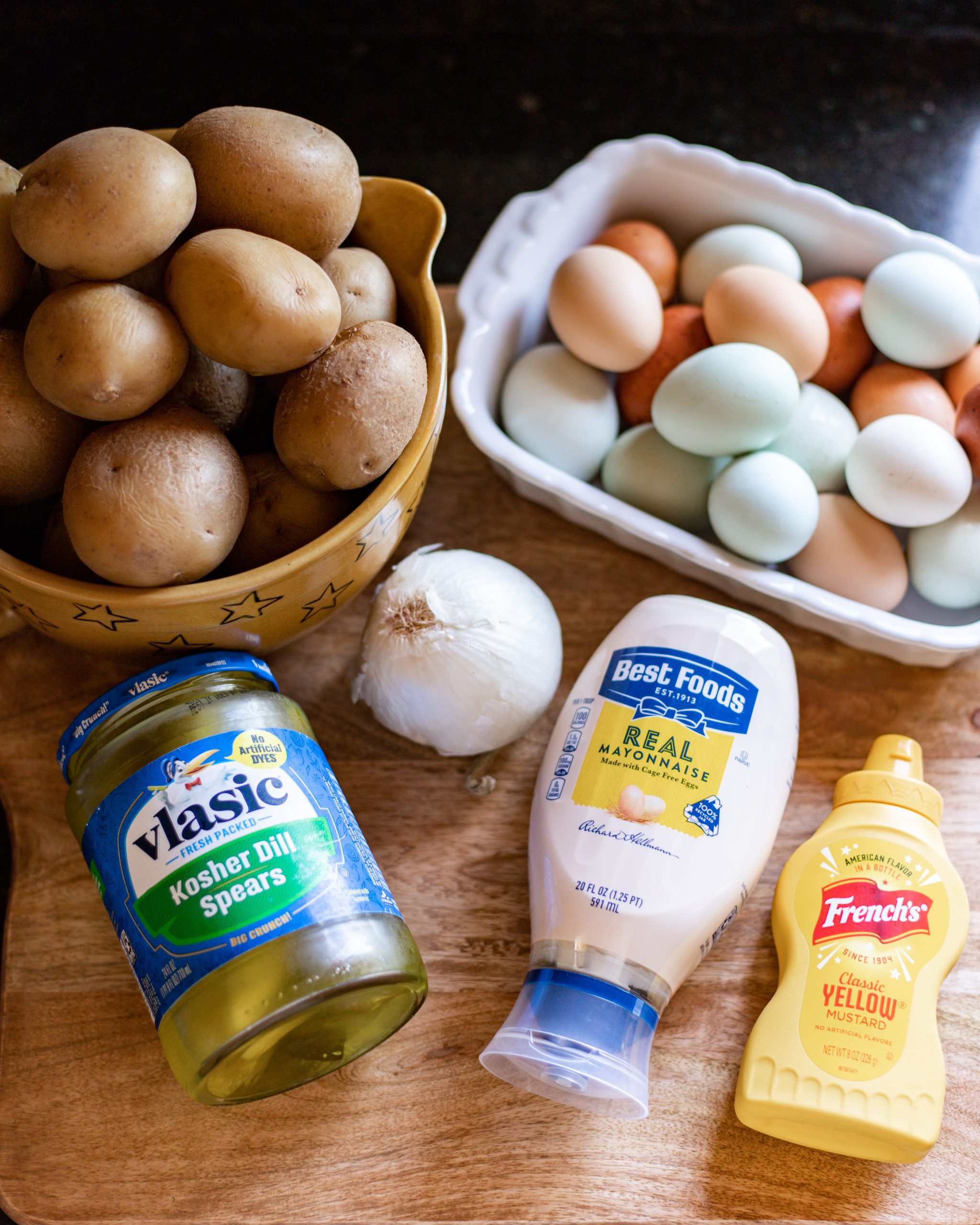 Oh, and can you get over these blue eggs? One of our friends and our handy man that helps us fix things at our cabin has chickens and he shared a bunch of his beautiful eggs with me! I love how pretty they are and the color of the egg yolks was amazing! Definitely not your grocery store eggs.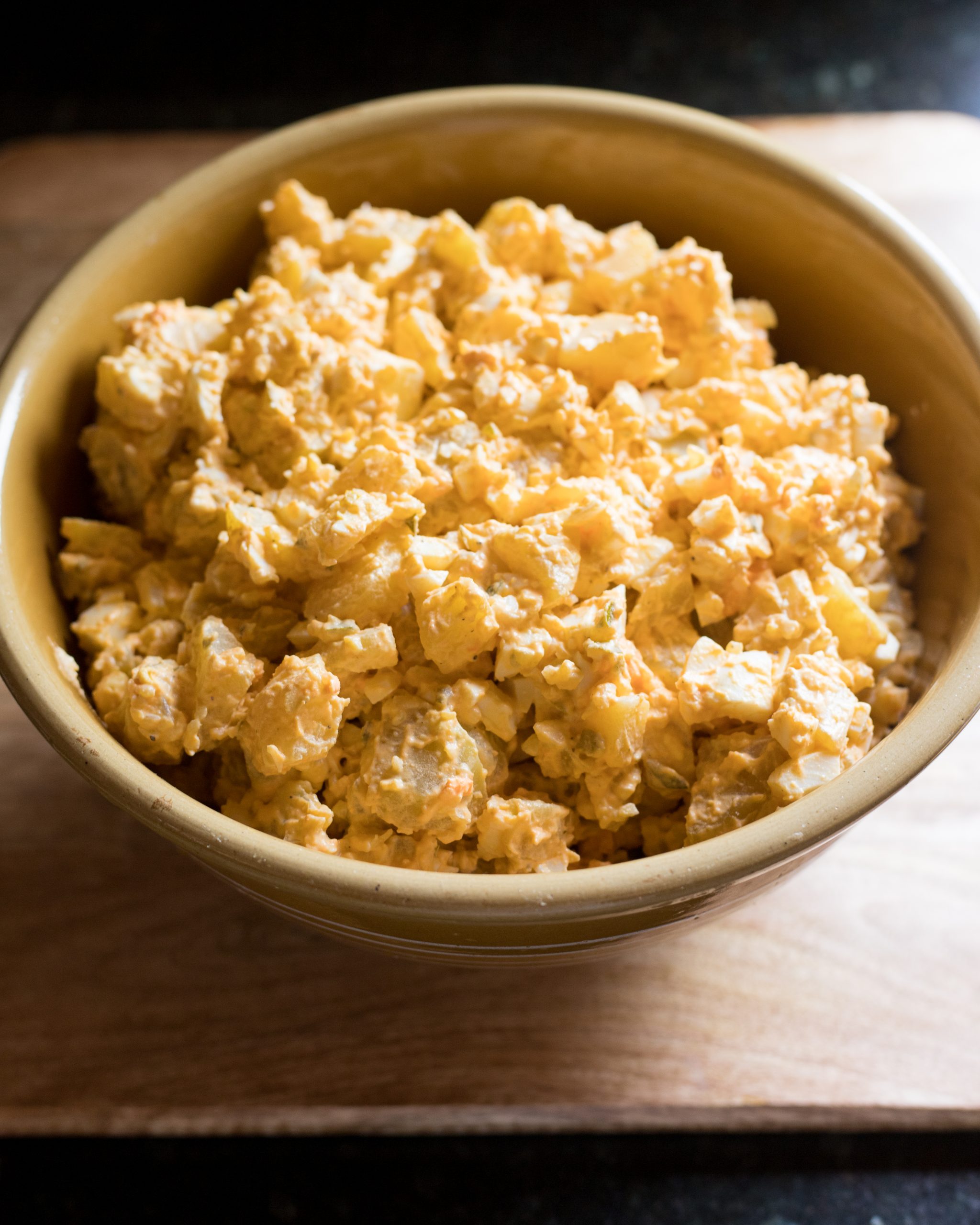 Picnic Potato Salad Recipe
Alright, time for this yummy potato salad recipe!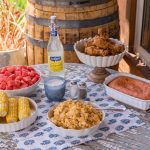 Picnic Potato Salad Recipe
This potato salad recipe is simple and easy to make and is the perfect side dish for a picnic, summertime gathering, or a barbecue.
Ingredients
8-10

small

potatoes

(I like Yukon gold's but any potato is fine)

10-12

large

eggs

¾

cup

mayonaise

¼

cup

mustard

4

tbsp

salt

(for the potato water)

2

tsp

salt

(to season)

2

tsp

pepper

¾

cup

finely chopped dill pickles

¾

cup

finely chopped white onions
Instructions
Add the potatoes to a pot and cover with water. Add the 4 TBSP of salt to the water. Boil on medium until the potatoes are fork tender. When done, drain and set aside to cool.

At the same time as the potatoes are boiling, boil the eggs for five minutes. Drain and cover with cold water in the same pan to help them cool faster.

After the eggs and potatoes are cooled off, use a pairing knife to removed the skin from the potatoes and peel the eggs. When done peeling the eggs, make sure to rinse them off to make sure there are no egg shells left on them. Dry with a paper towel.

Chop up the eggs and potatoes and put in a large mixing bowl.

Chop up the pickles and onions and put in the bowl with the eggs and the potatoes.

In a small bowl, mix the mayonnaise, mustard, salt and pepper, and mix well. Add that mixture to the bowl and combine with the rest of the ingredients. Mix gently until well combined. If you like your potato salad with more mayo or mustard, add more! I like mine with less so make it to your liking. You can also add more salt and pepper if you like! Make sure to taste it as you go though if you add more.

When everything is combined and seasoned to your liking, transfer to a serving bowl or some type of container with a lid if you're going on a picnic and refrigerate for at least an hour or two if possible.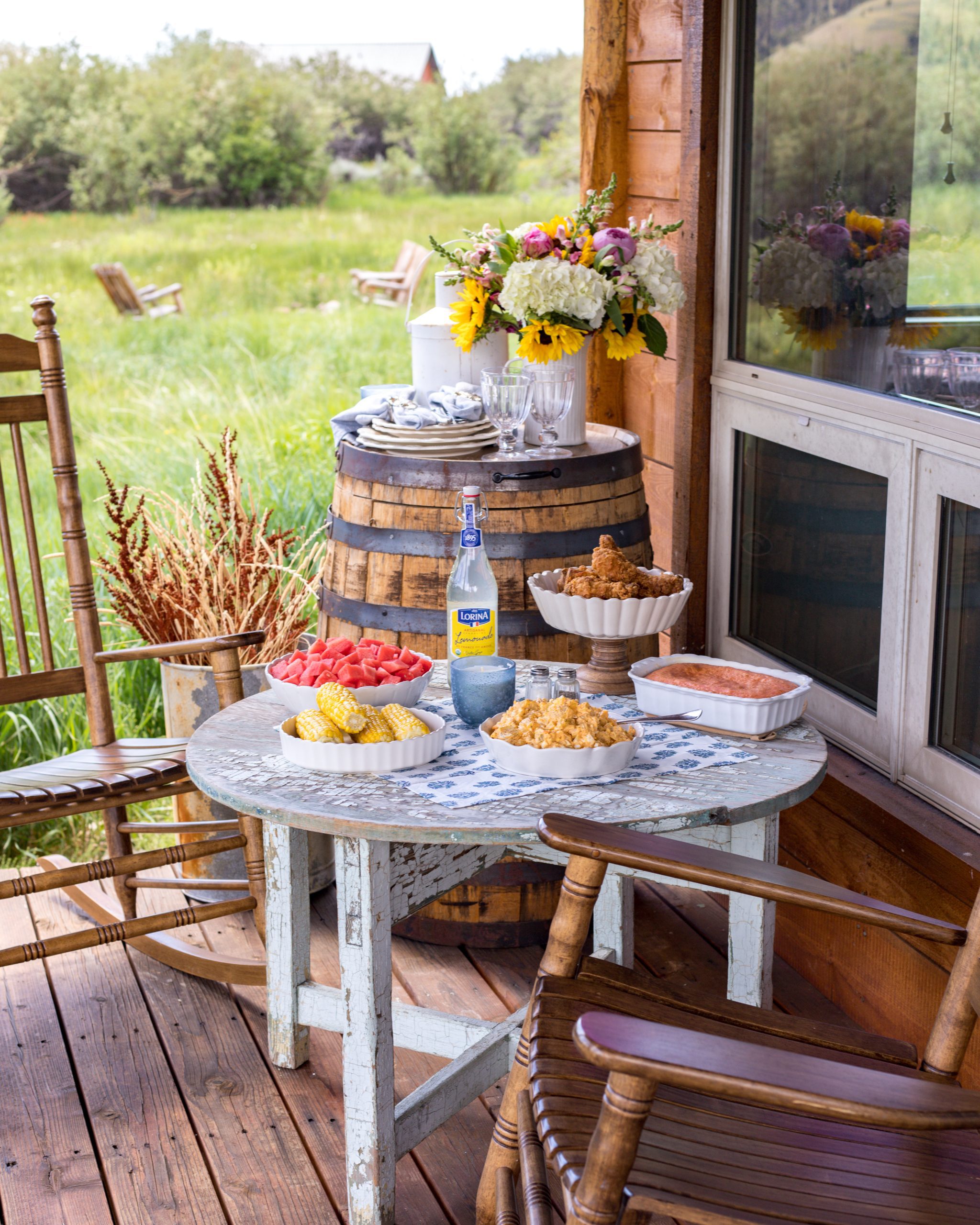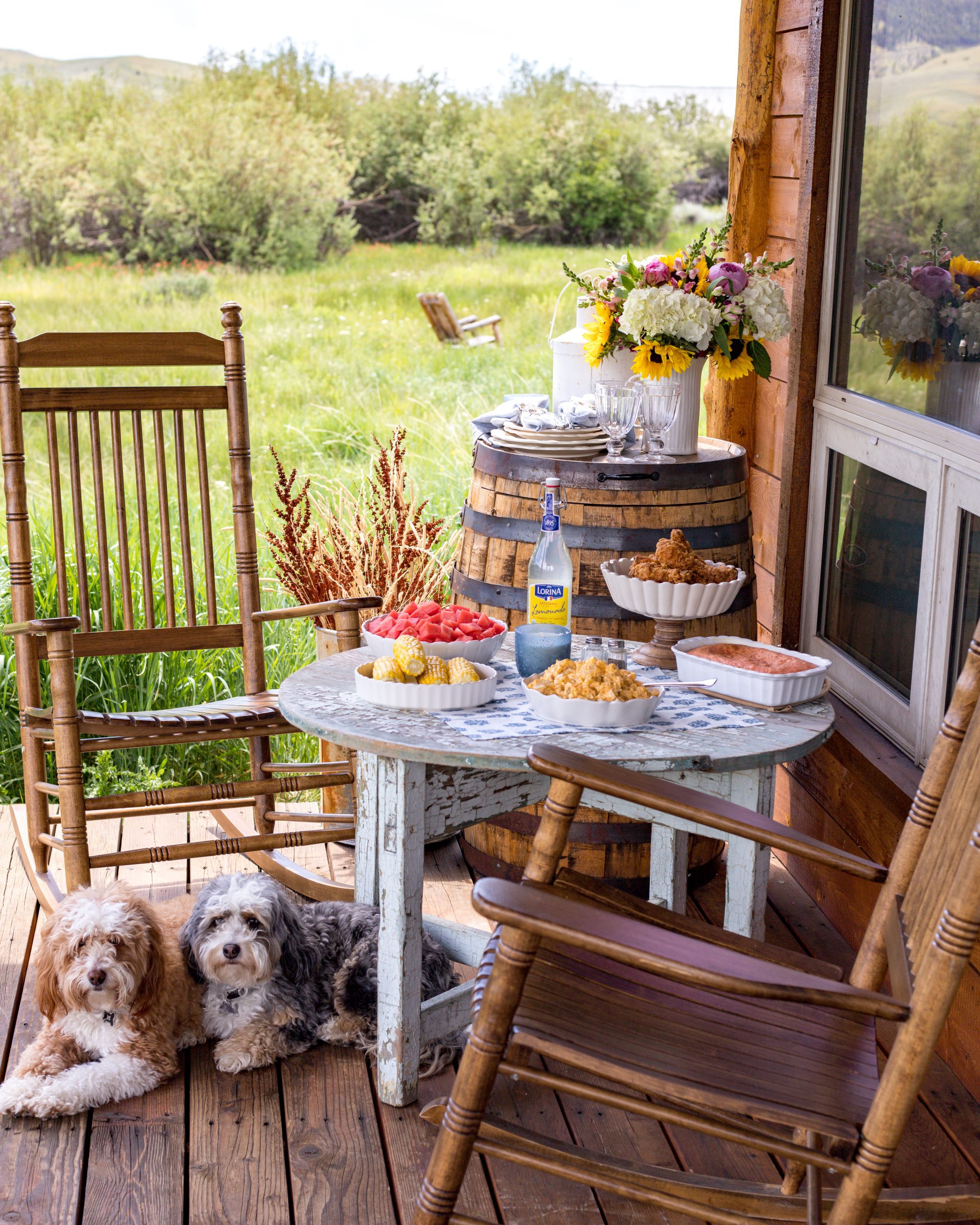 I hope you give this picinic potato salad recipe a try! It's so easy to make and always a hit at any gathering or picnic.
Enjoy!
xoxo,