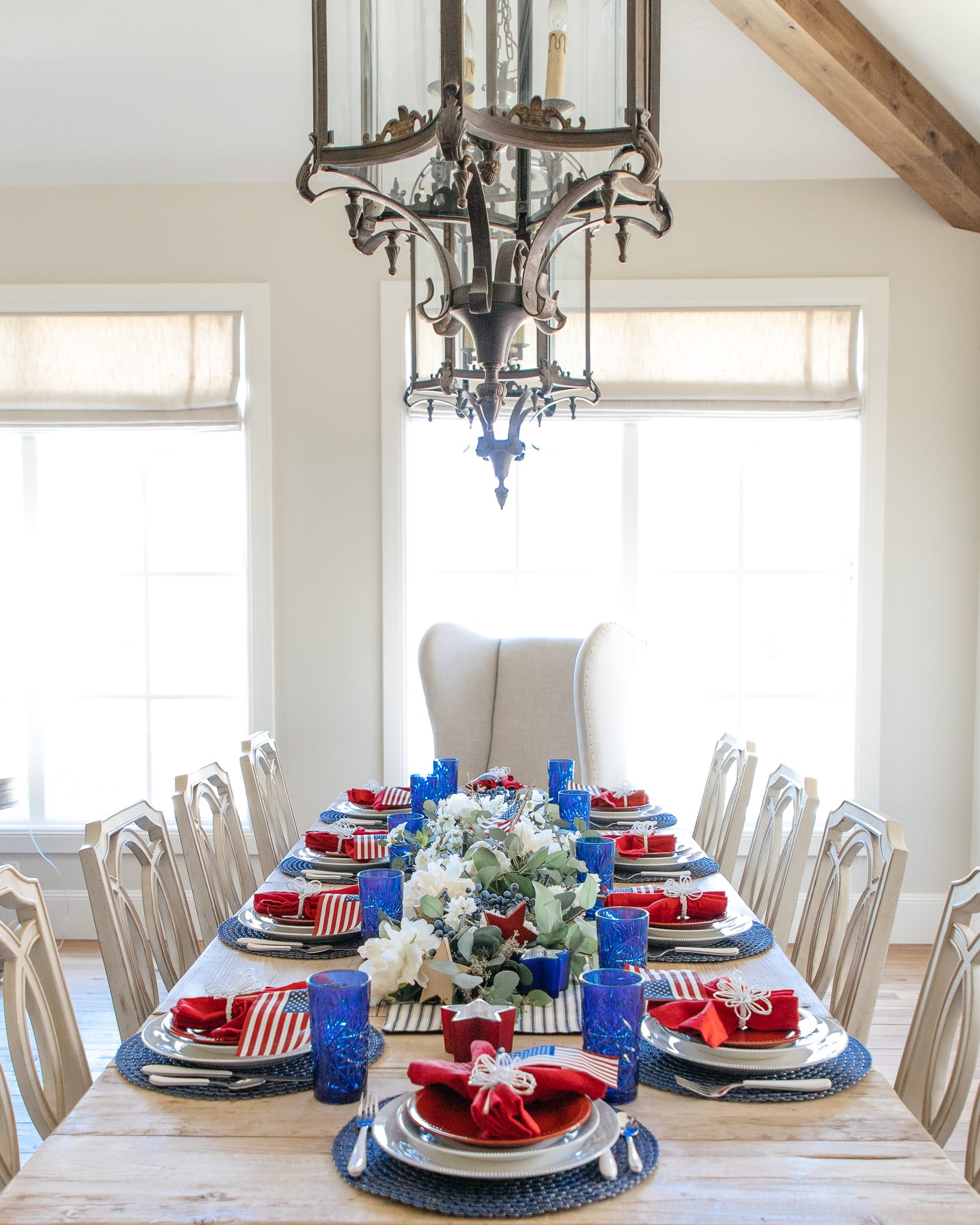 Hosting at Home for the Holidays #8 – Patriotic Tablescapes
It's been awhile since my my friends Lory, To Have + To Host and Holliday, Home With Holliday and I have done a blog hop with our entertaining ideas and tablescapes. We met for the first time in Lory's hometown of Phoneix, Arizona, last month and we had a wonderful time meeting in person and talking about our love of entertaining and hosting at home.
Together we created this stunning Anthropologie Inspired Outdoor Tablescape in Lory's beautiful backyard. Lory then hosted us for a delicious dinner in her home with her lovely family.
We are so excited to share with you our eighth post in our blog hop series Holiday Hosting at Home! Today we are sharing some inspirations for any patriotic parties you may be planning…specifically, July 4th, which is right around the corner.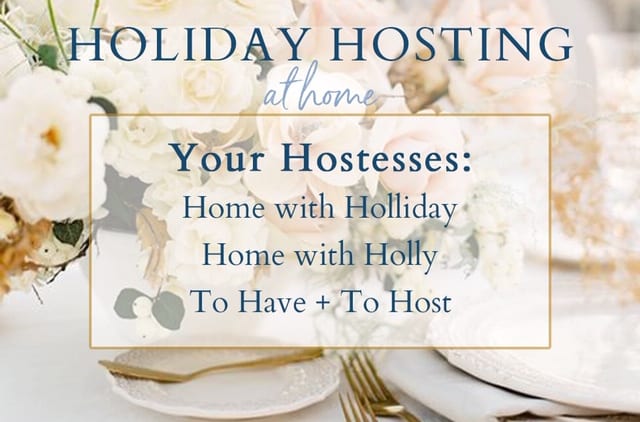 To Have + To Host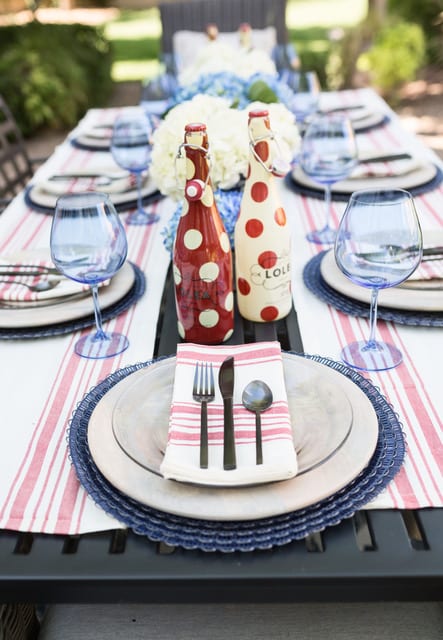 Lory created this red, white, and blue chic tablescape and I love how subtle and versatile this is. It's done in traditional patriotic colors but it's less bold and muted colors makes it perfect for any patriotic celebration or a fun summer dinner party. Lory says in her post that "Just because you want to celebrate the most patriotic day of the year doesn't mean you have to decorate with stars and flags everywhere . . . and that's what I've done with this 4th of July tablescape. More versatile than just a one-day event, this table uses red, white and blue, but in a chic and subtle way, that can be used all summer long." I love this idea and how simple yet subtle it is. Click here to see details from Lory's Post.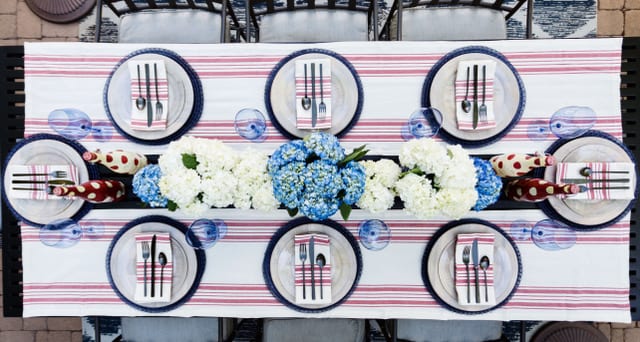 Home With Holliday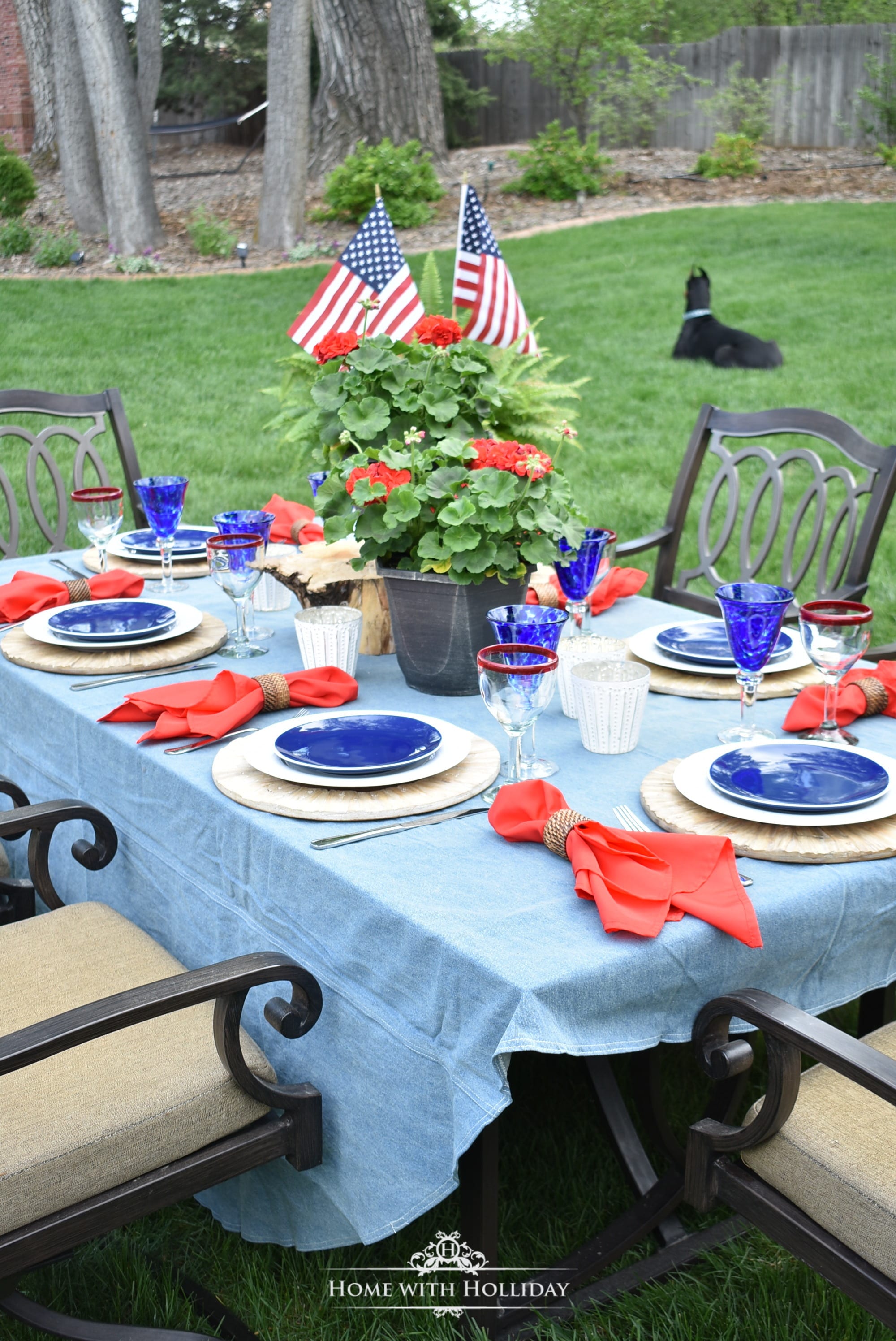 Holliday created this adorable outdoor tablescape for Memorial Day. I love the denim tablecloth with it's lighter shade of blue that doesn't overpower the more traditional patriotic colors. The mix of the red and blue rimmed stemware and the white and blue plates is perfect! The red napkin is my favorite addition with that bright pop of color. The red geranium is a nice way to add a centerpiece and I'm guessing Holliday will be able to use this in her yard once she's put the table decor away. The addition of the flags makes this perfect for Memorial Day, Flag Day, and Independence Day. I love a versatile tablescape that can be used over and over! Click here for all the details from the darling outdoor tablescape!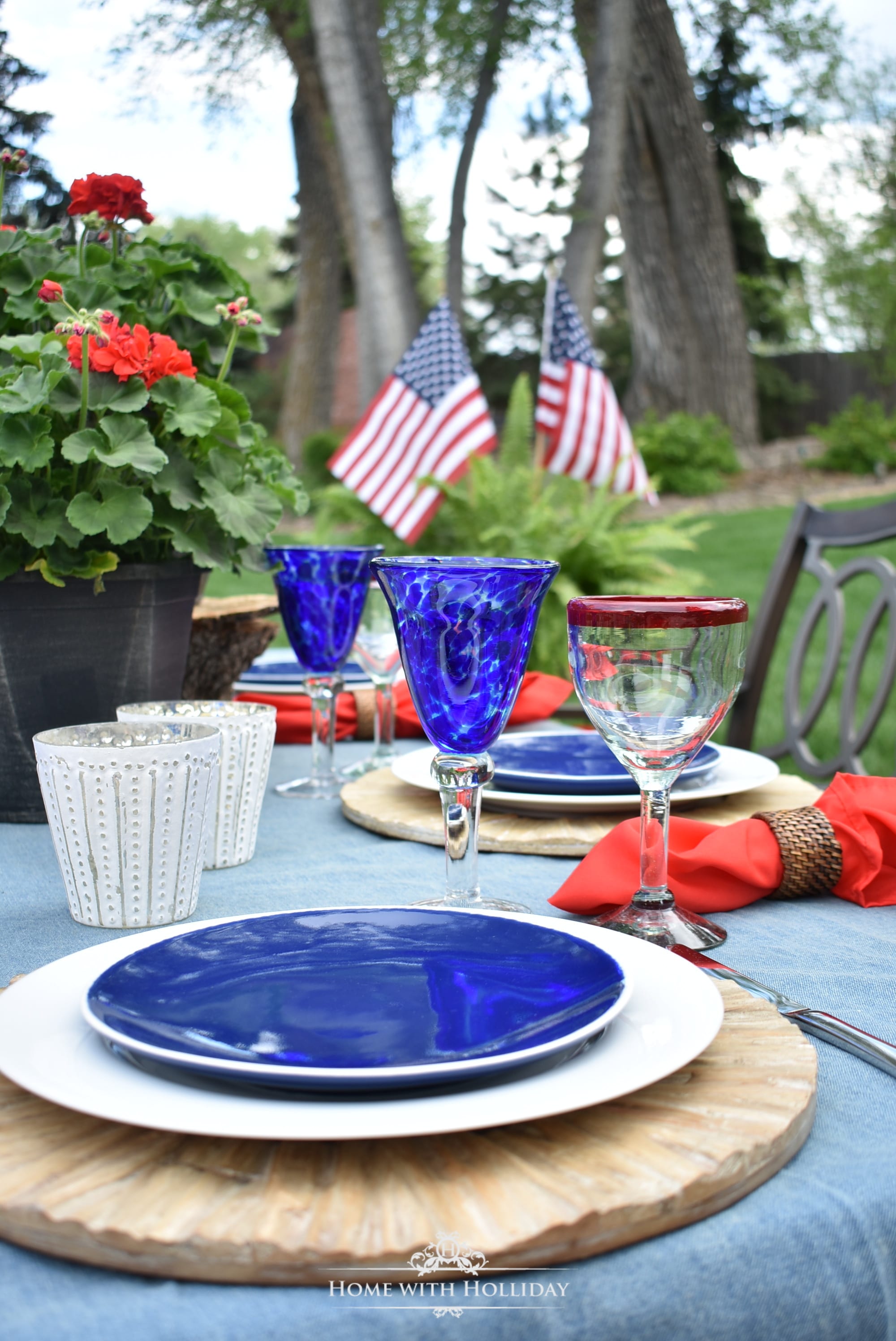 Home With HollyJ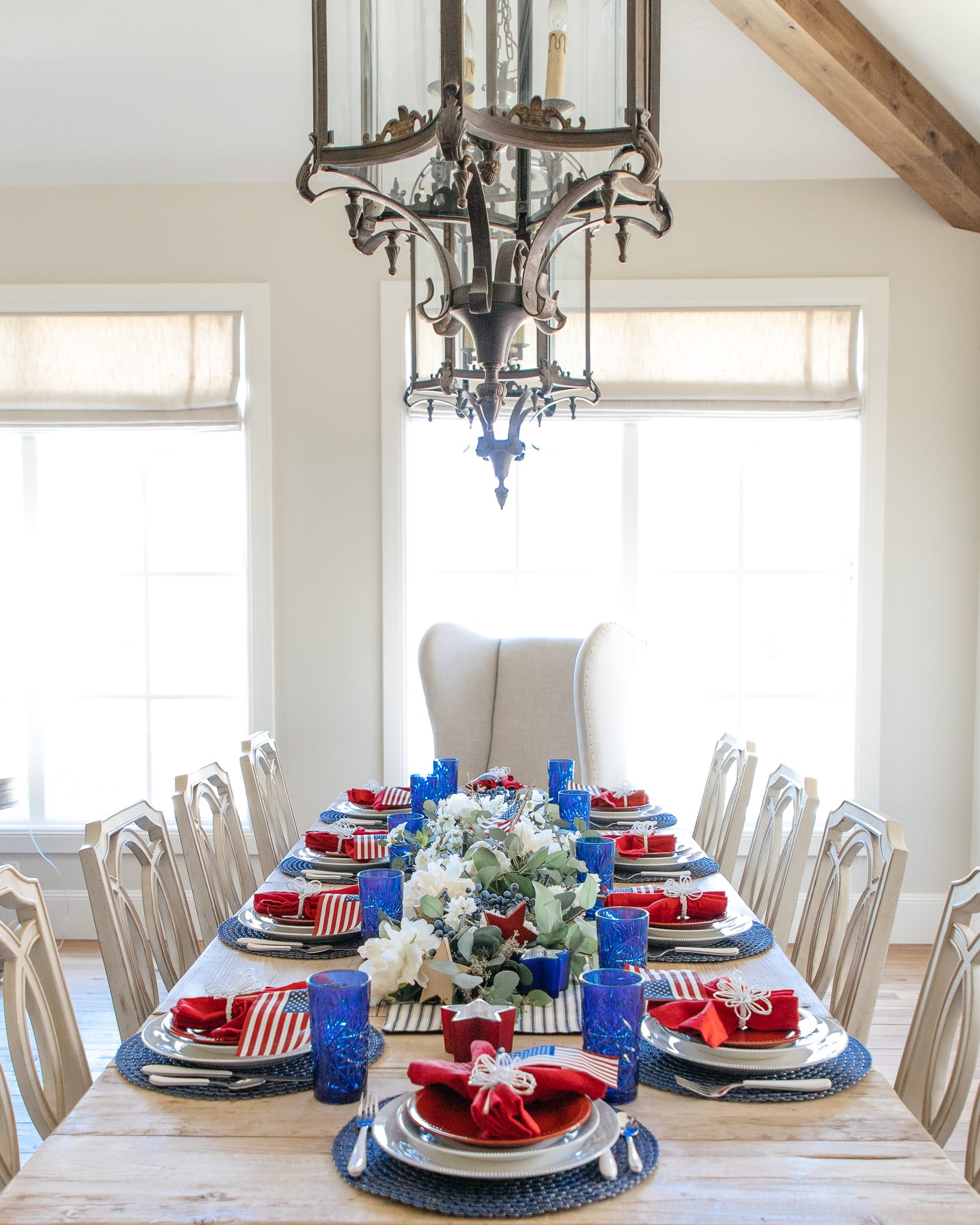 I created this tablescape last year and we used it for all 3 patriotic holidays. I went back and updated the post because it was one of the first posts I published when I launched my blog and I made a few changes now that I've learned a thing or two.
I also share a little bit of my heart in this post towards the end as I have two sons who have joined the military since the writing of this original post. I also shared how I created this fun table and how simple it was to so with the help of my family members who were all here visiting. The addition of the flags is my favorite part!
You can read more about it here.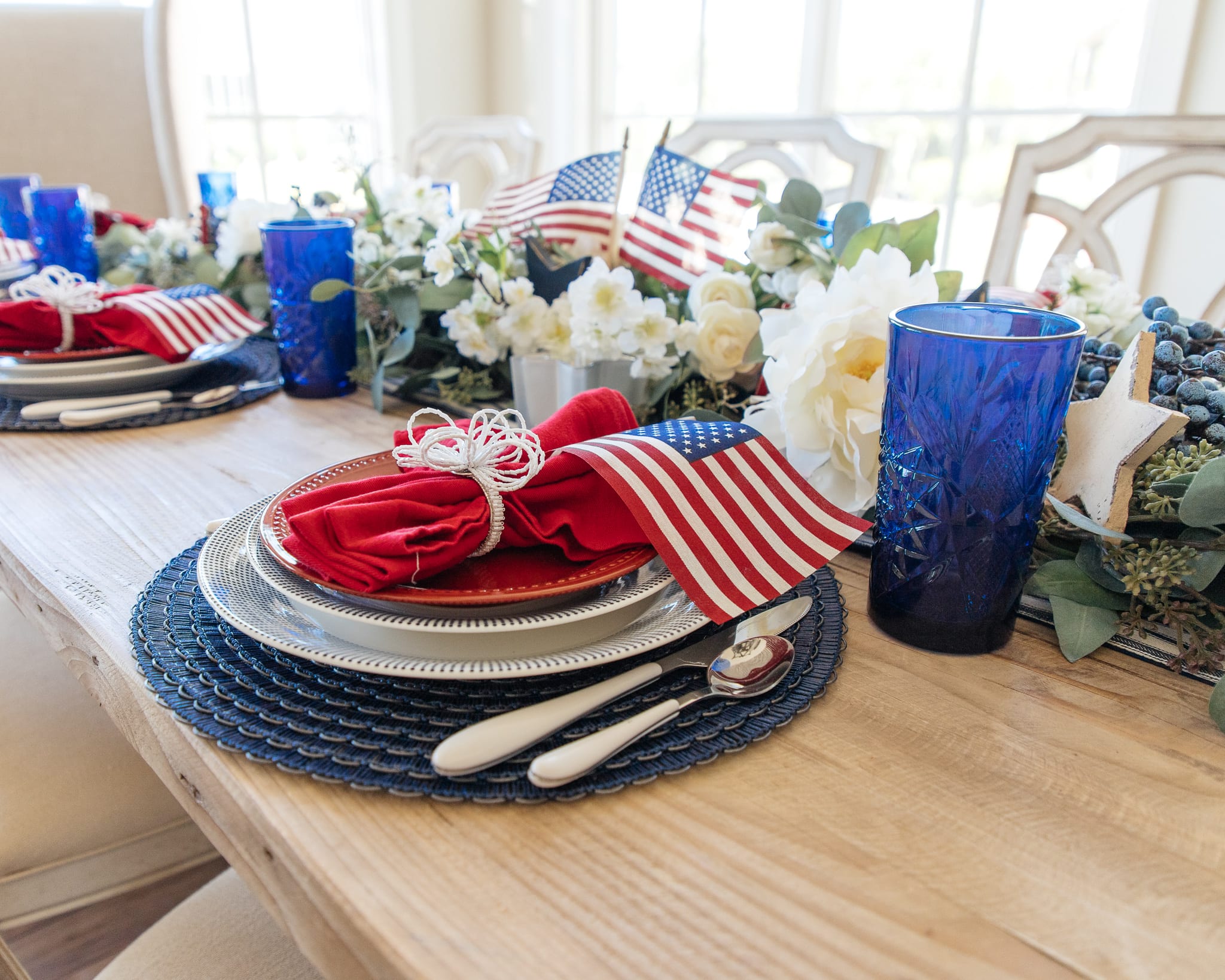 I hope you enjoy this Holliday Hosting at Home Blog hop! Be sure to go to Lory and Holliday's blogs and Instagram feeds and follow along. They are both some of the loveliest, most gracious, and talented women out there! I'm blessed to have them as friends and I'm am so blessed by the service of those in our our Armed Forces who sacrifice so much for my freedom. I have deep gratitude for you all. God Bless America!
XOXO,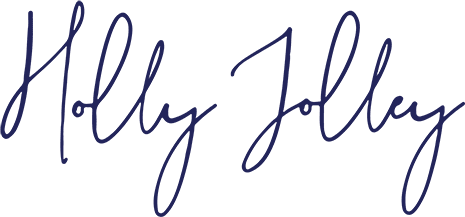 Instagram – Facebook – Pinterest – Twitter
Instagram – Facebook – Pinterest
Instagram – Facebook – Pinterest
SHOP THE POST: