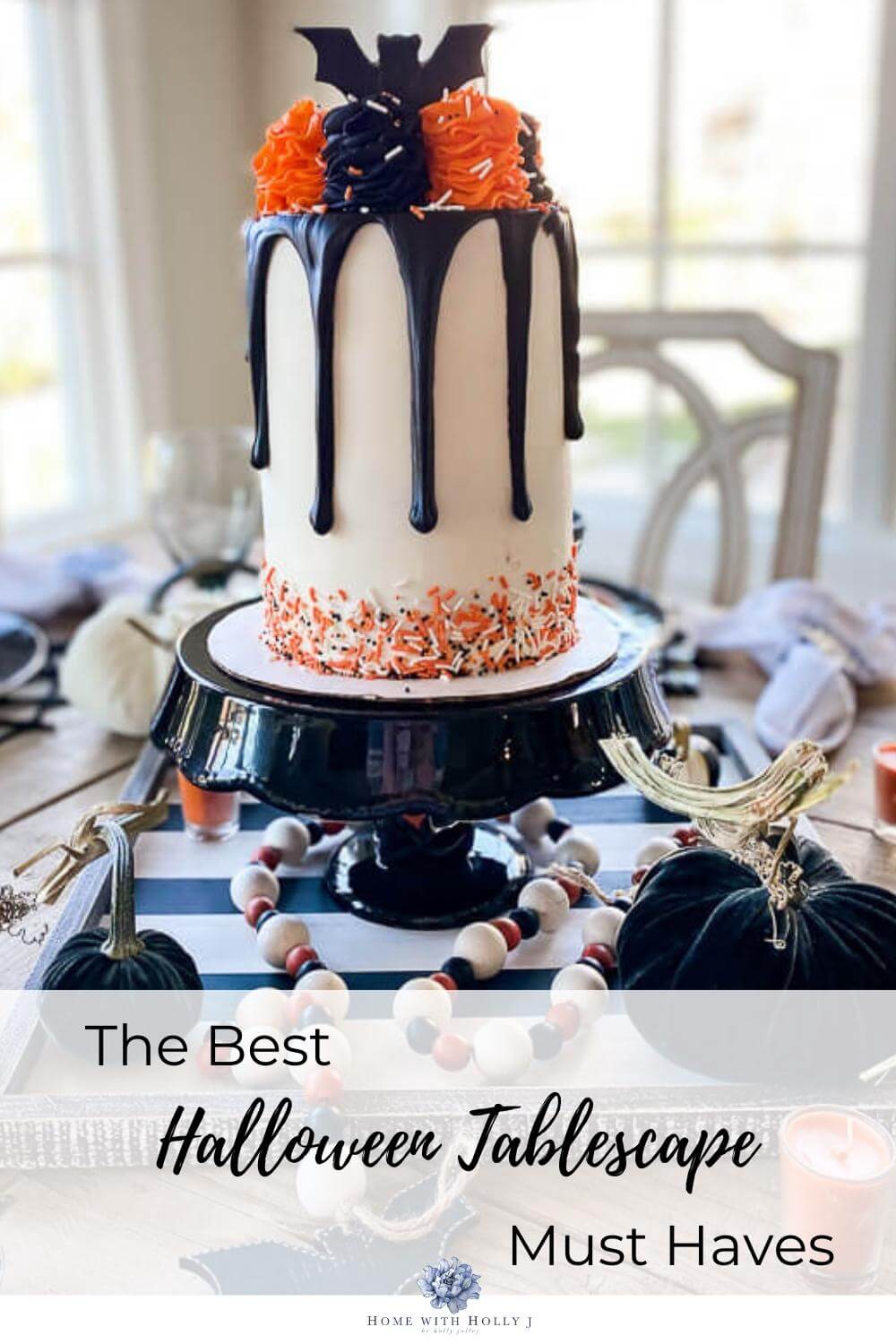 The perfect Halloween tablescape to add to your spooky decor. Get the list of must haves and tips on how I created this masterpiece in today's post.
Who's ready for Halloween? I'm not a big Halloween decorator but I do love a spooky tablescape!
Halloween Tablescape Must Have List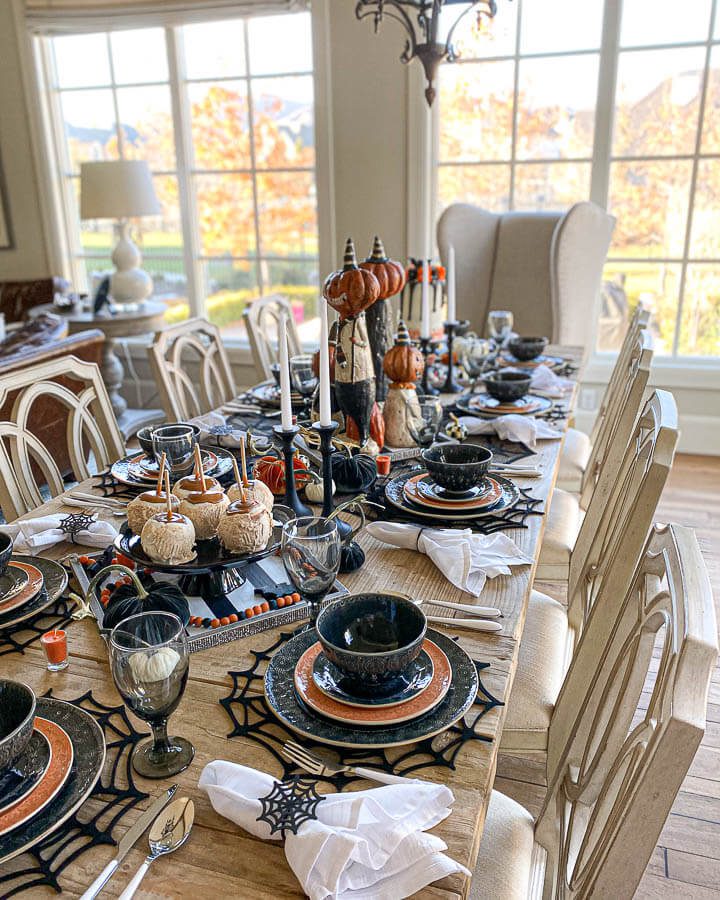 Here are links to my must-haves to recreate this spooky tablescape above.
Tips on How to Recreate this Halloween Tablescape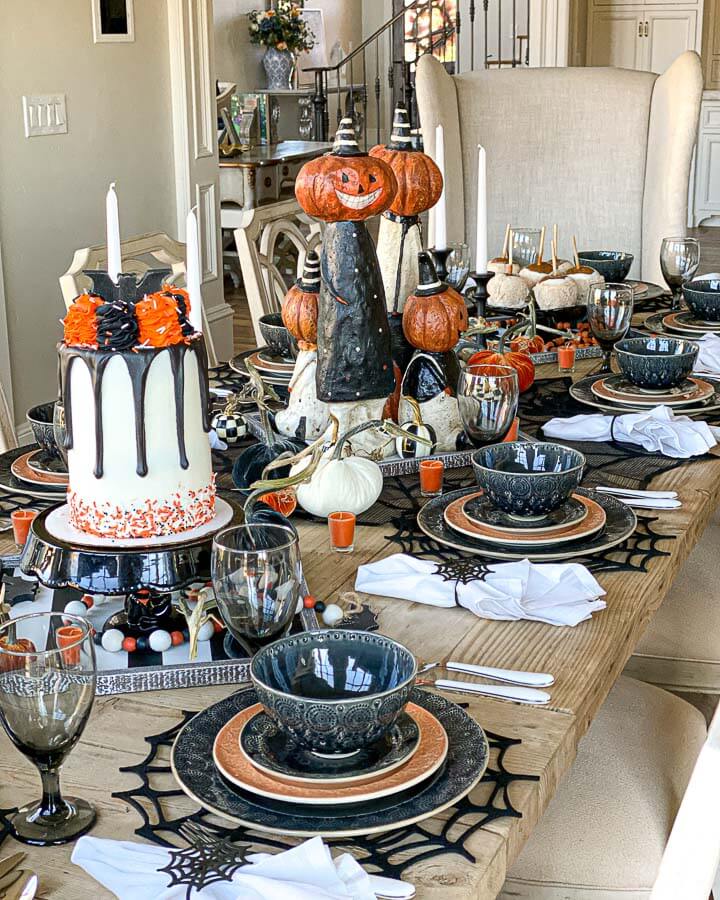 Tip #1: Pick Your Theme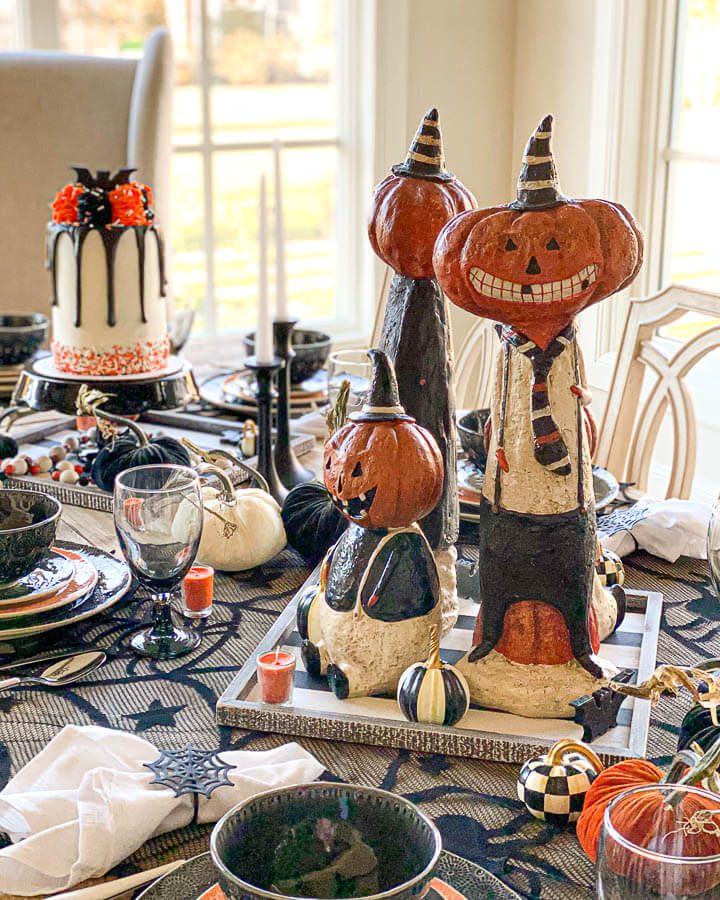 I first pick a theme when I do a tablescape. I chose to do this Halloween tablescape with a black and orange theme.
Tip #2: Come up with the Place-Setting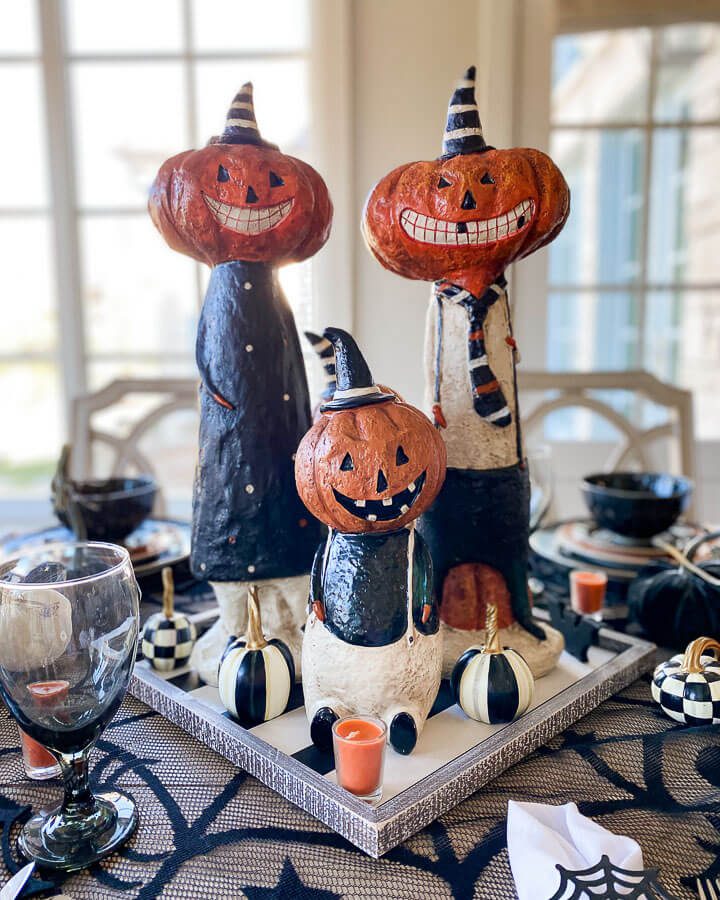 After I've chosen a theme for the tablescape, I come up with a place-setting that matches my theme. In this halloween tablescape, I used black and orange dinnerware, a white napkin with a spiderweb napkin ring, spider web placemats, black goblets, and white flatware. One thing to consider when creating your place-setting is what are you serving? I always make my Homemade Award Winning Chili Recipe, cornbread or my Scones (Utah Fried Bread) and Honey Butter Recipe on Halloween so I added bowls to serve the chili in for this place-setting.
Tip #3: Create a Centerpiece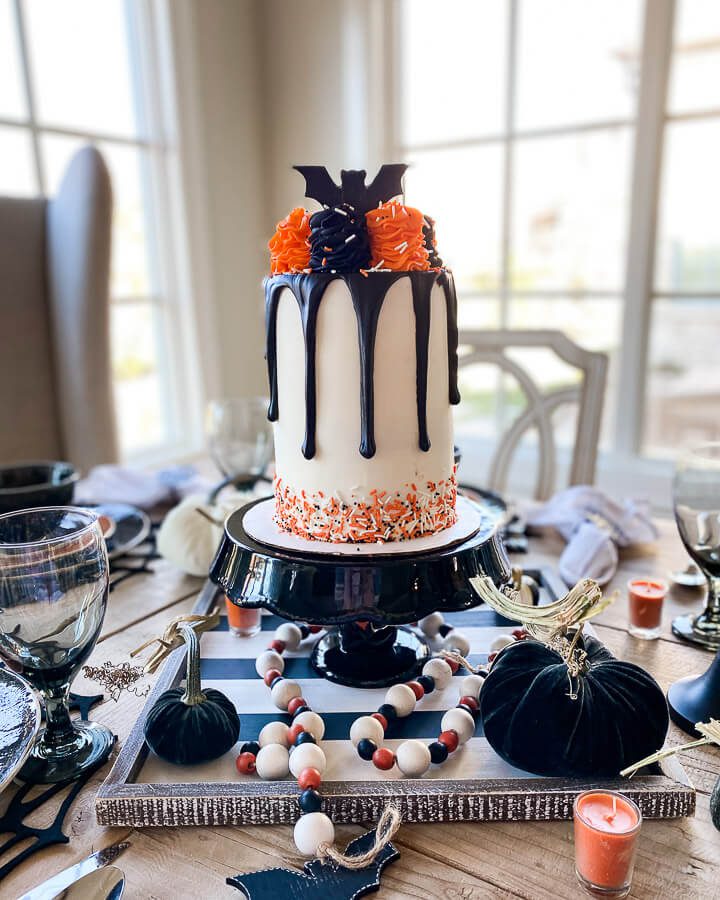 Instead of flowers, I decided to use some of the halloween figurines that I had and used those to create a centerpiece. First I layered a spider web tablecloth in the middle of the table. The I added the tallest figurines in the center of the table and then tapered the rest of the table decor lower as you move outward. I then filled in the center of the table with decorative items such as velvet pumpkins, black and white striped mini pumpkins, black and orange beads, black and white striped trays, and candles.
Tip #4: Use the Dessert for Decoration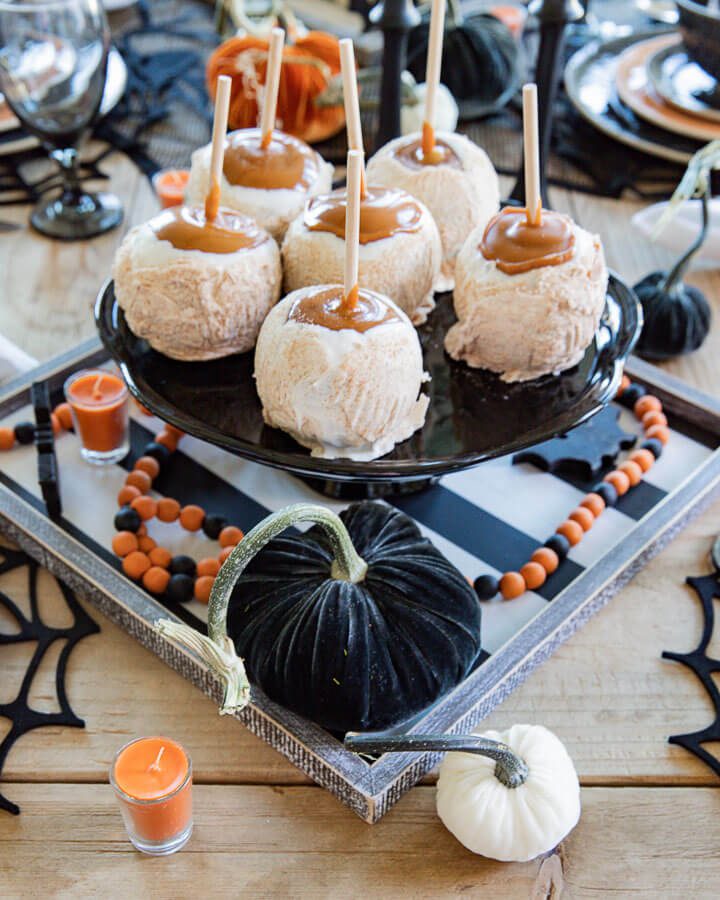 I love using dessert to decorate the table and fill in any holes that the decor doesn't cover. This is a great way to add layers to your tablescape and it's also perfect for when you want to serve dessert on the table. You can add all of the food to the table on serving trays or bowls but I just did the dessert in this tablescape.
Wising you all a Happy Halloween and I hope you enjoyed seeing all the details of this Halloween Tablescape.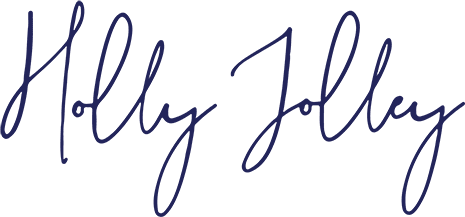 Shop the Look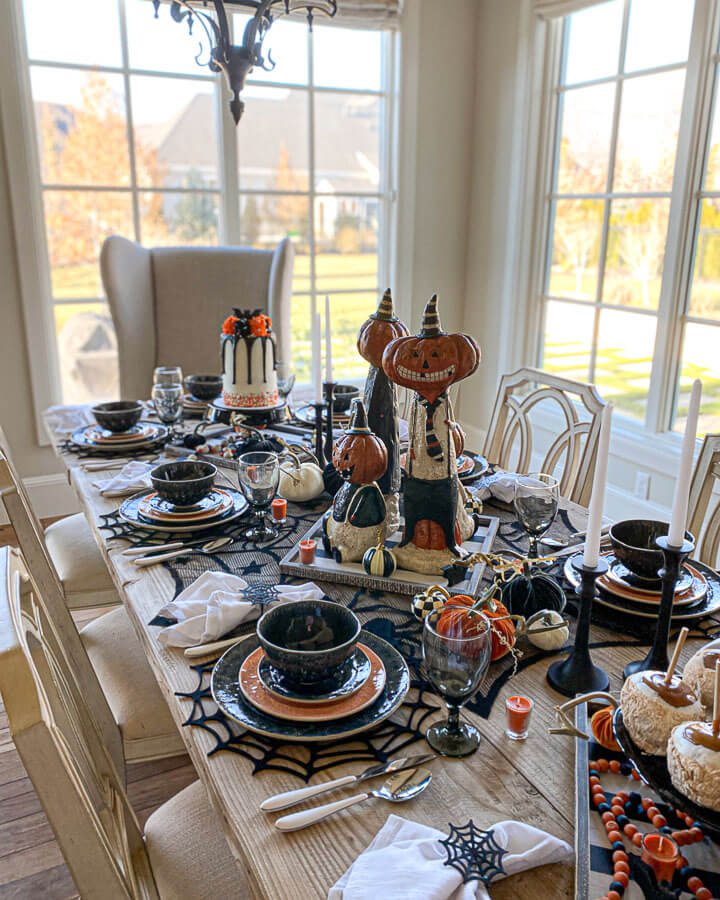 Pin this Post for Later