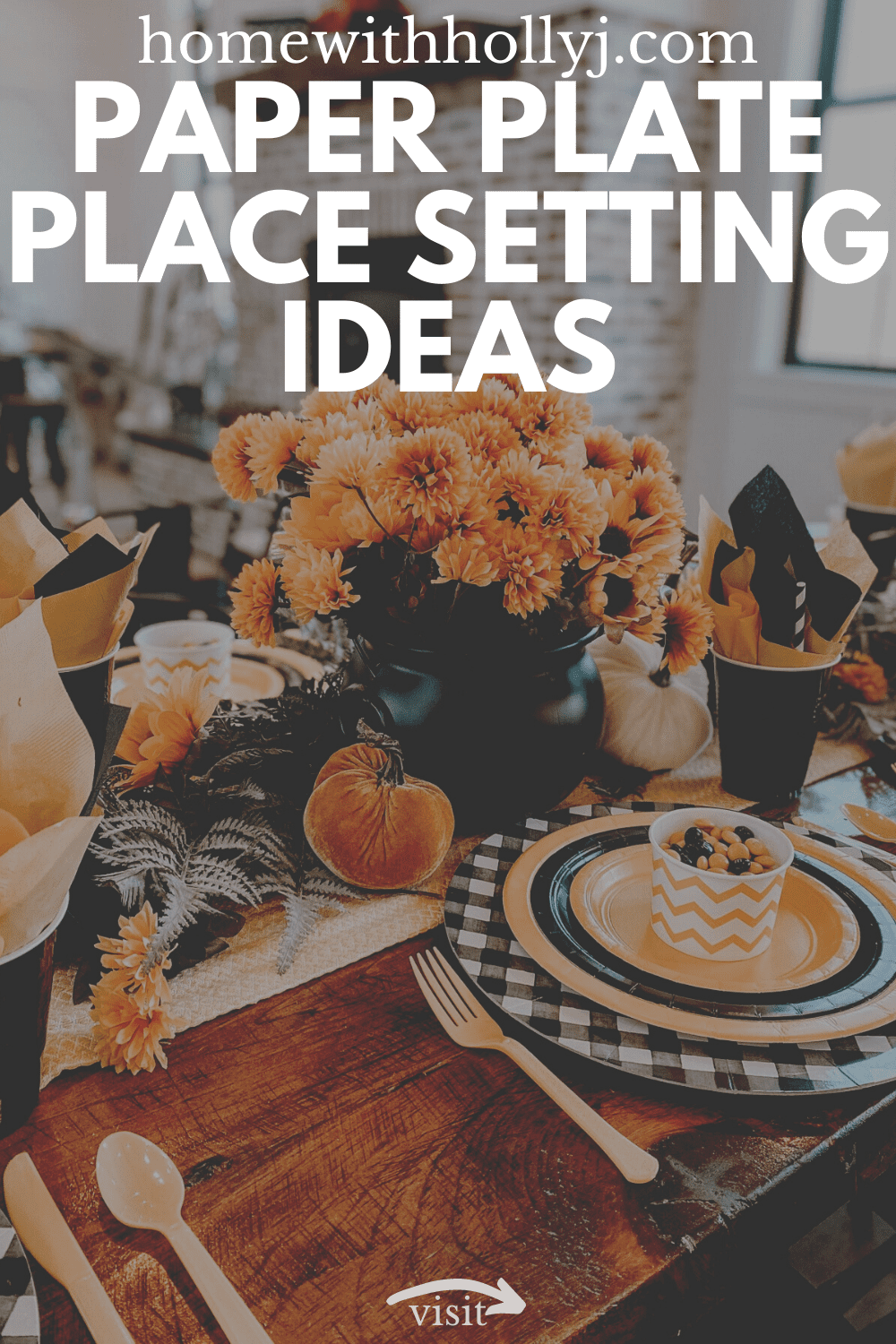 How To Create a Festive Fall Paper Plate Tablescape
Have you ever wanted to set a pretty table using just paper plates? As much as I love using real dishes and setting a pretty table, there is a definitely a time and place for keeping it simple and using paper goods! Thats why I'm sharing how to create a festive fall paper plate tablescape and showing you how to create one that will have everyone talking!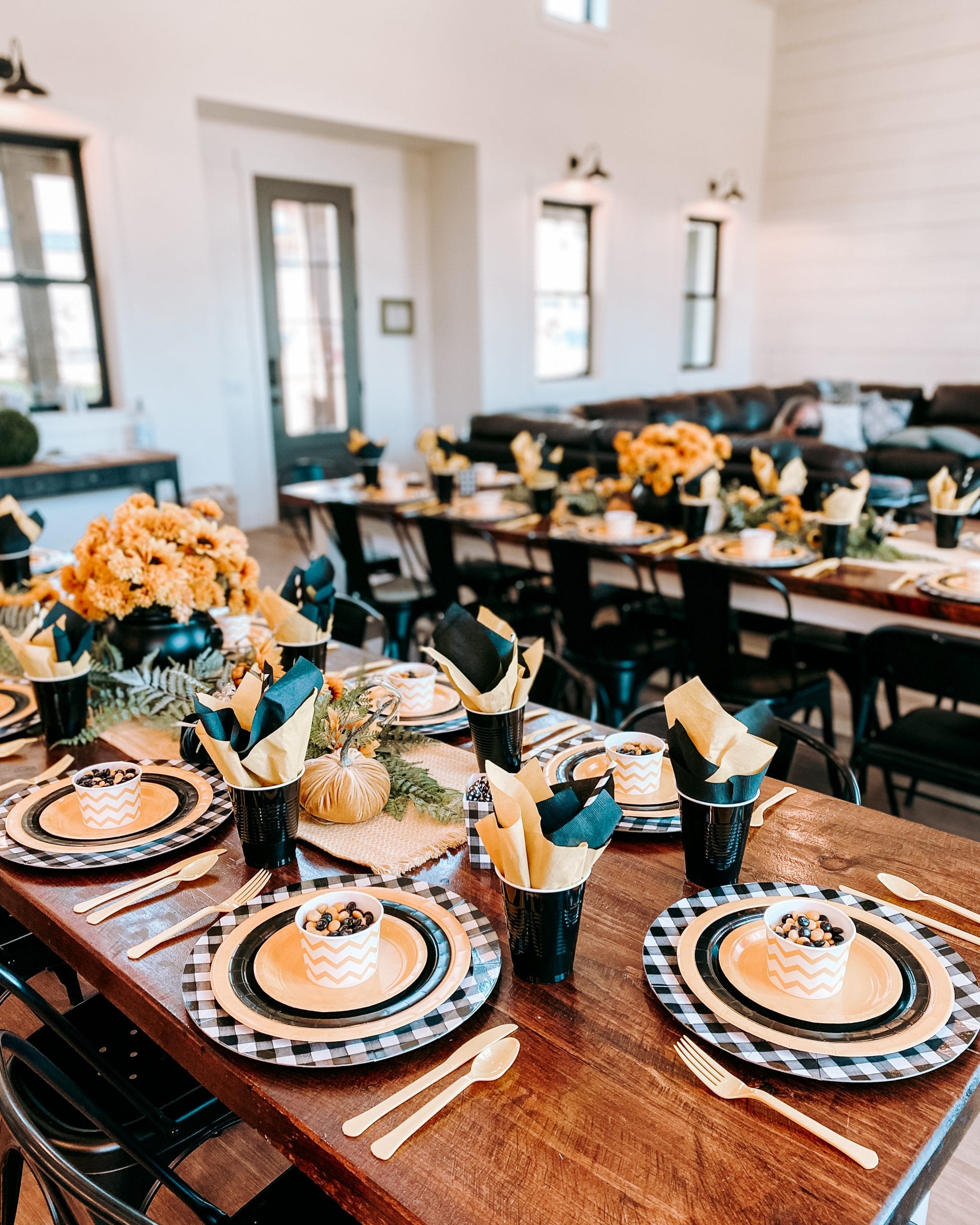 A few weeks ago, I was invited to attend a retreat in the mountains of Utah and the ladies organizing it asked me if I would decorate the tables for the retreat. I said yes, and this is what I came up with. I knew the retreat was in a farmhouse style vacation rental and with it being fall, I wanted to do something that would be that farmhouse style with a fall-ish vibe.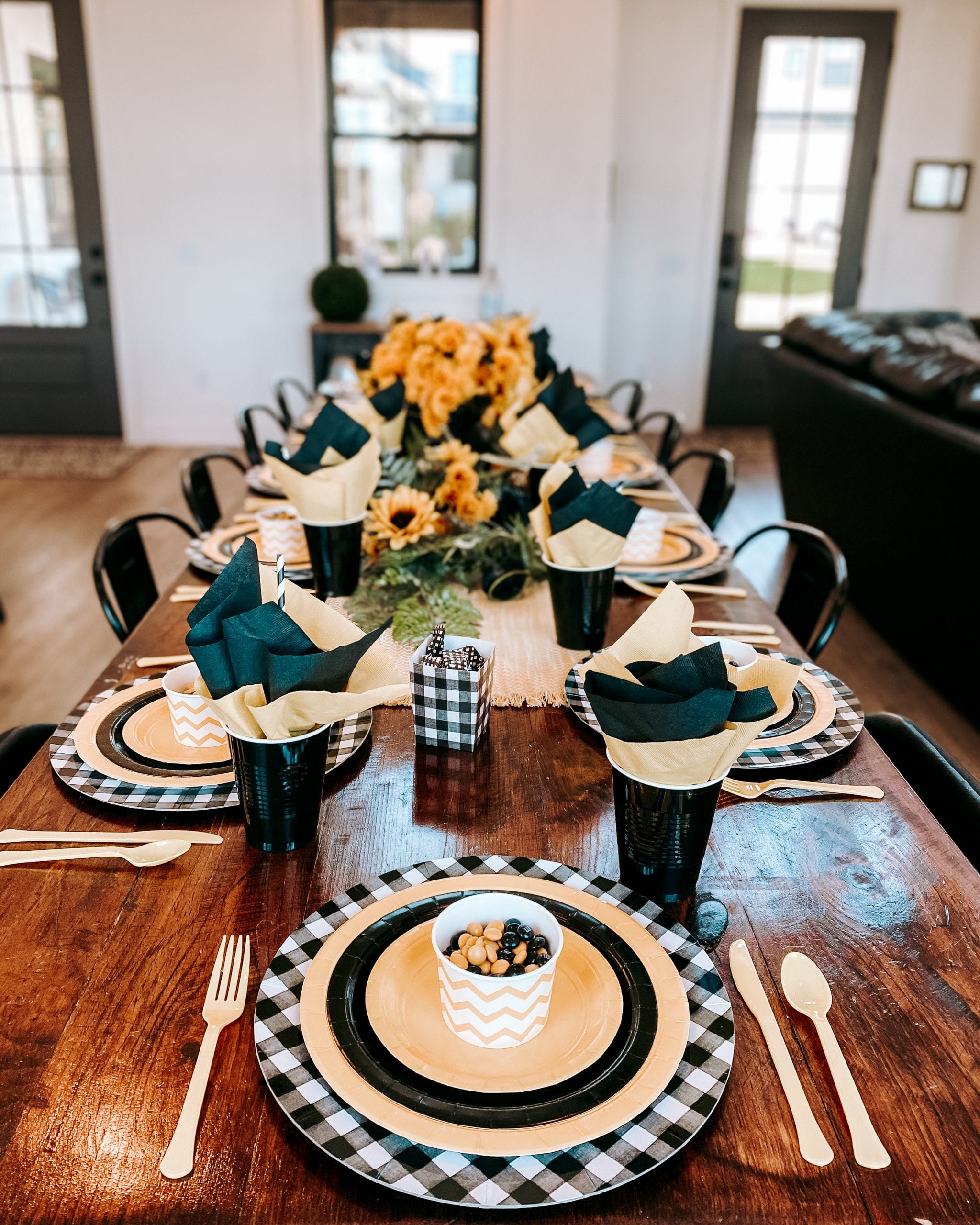 Planning the Tablescape
When deciding what to create for a tablescape, I always try to find one thing that is the inspiration for the color palette and this one was no exception. I found these black and white checkered cardboard charger plates and designed everything else in the table decor around that.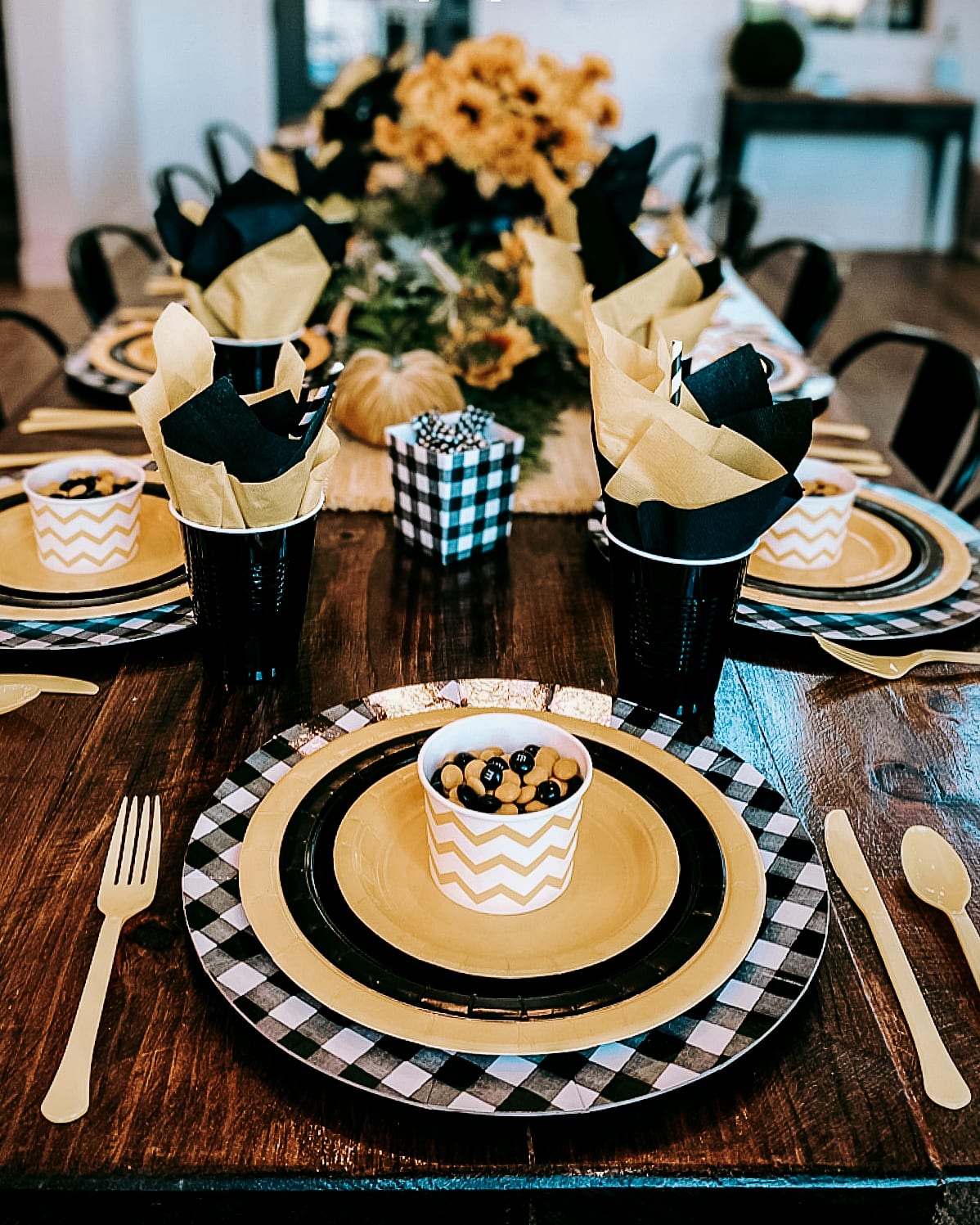 The party store I went to was limited on some of the fall themed paper plates and other items so I had to get really creative. I wanted to have the plates stack just like I normally do with real dishes in my other tablescapes. I found the combination of yellow and black and then bought the dinner, salad, and dessert paper plates to match.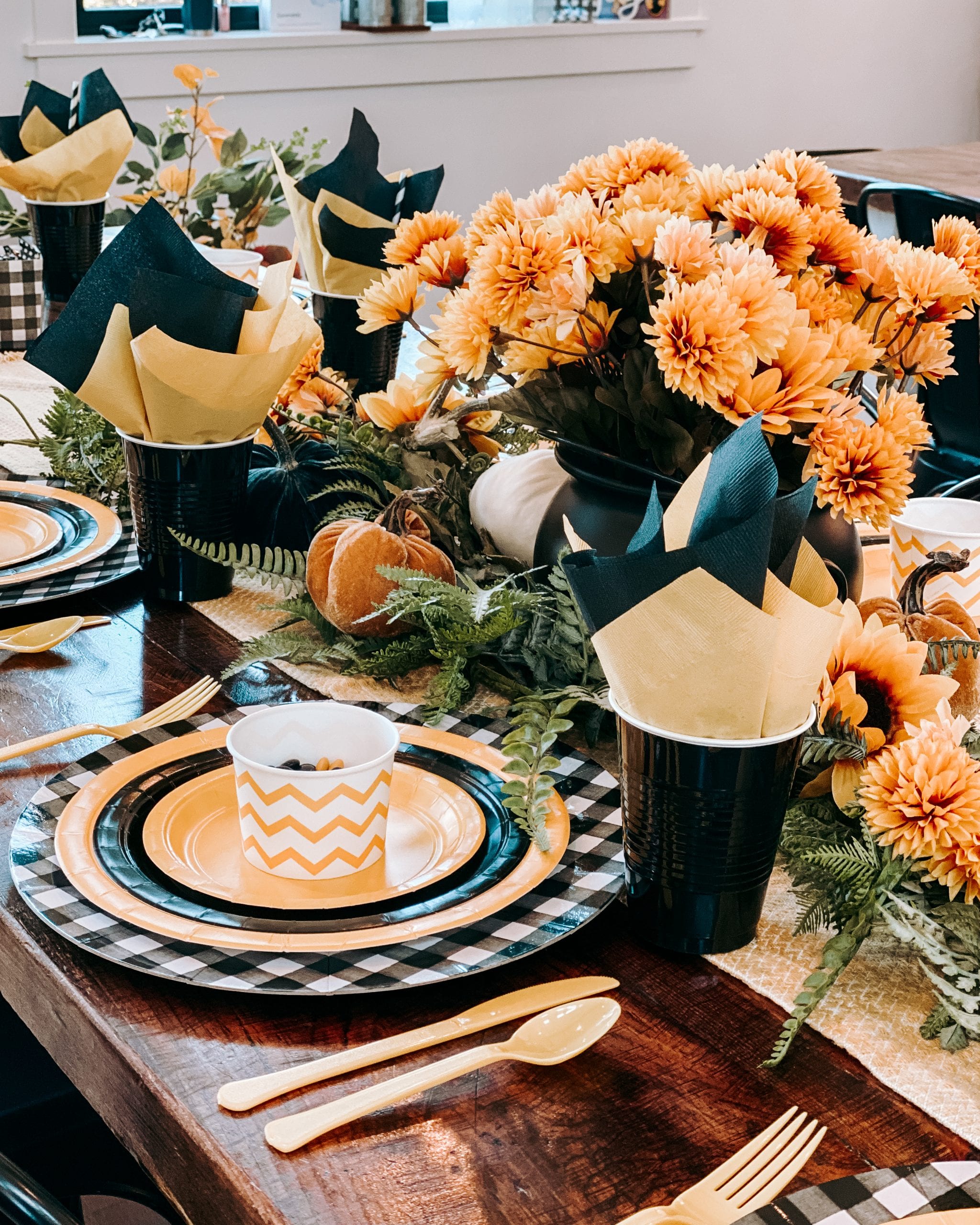 I then added in matching plastic utensils, black drinking cups, and then double layered black and yellow napkins together and stuck those in the cups with a black and white paper straw.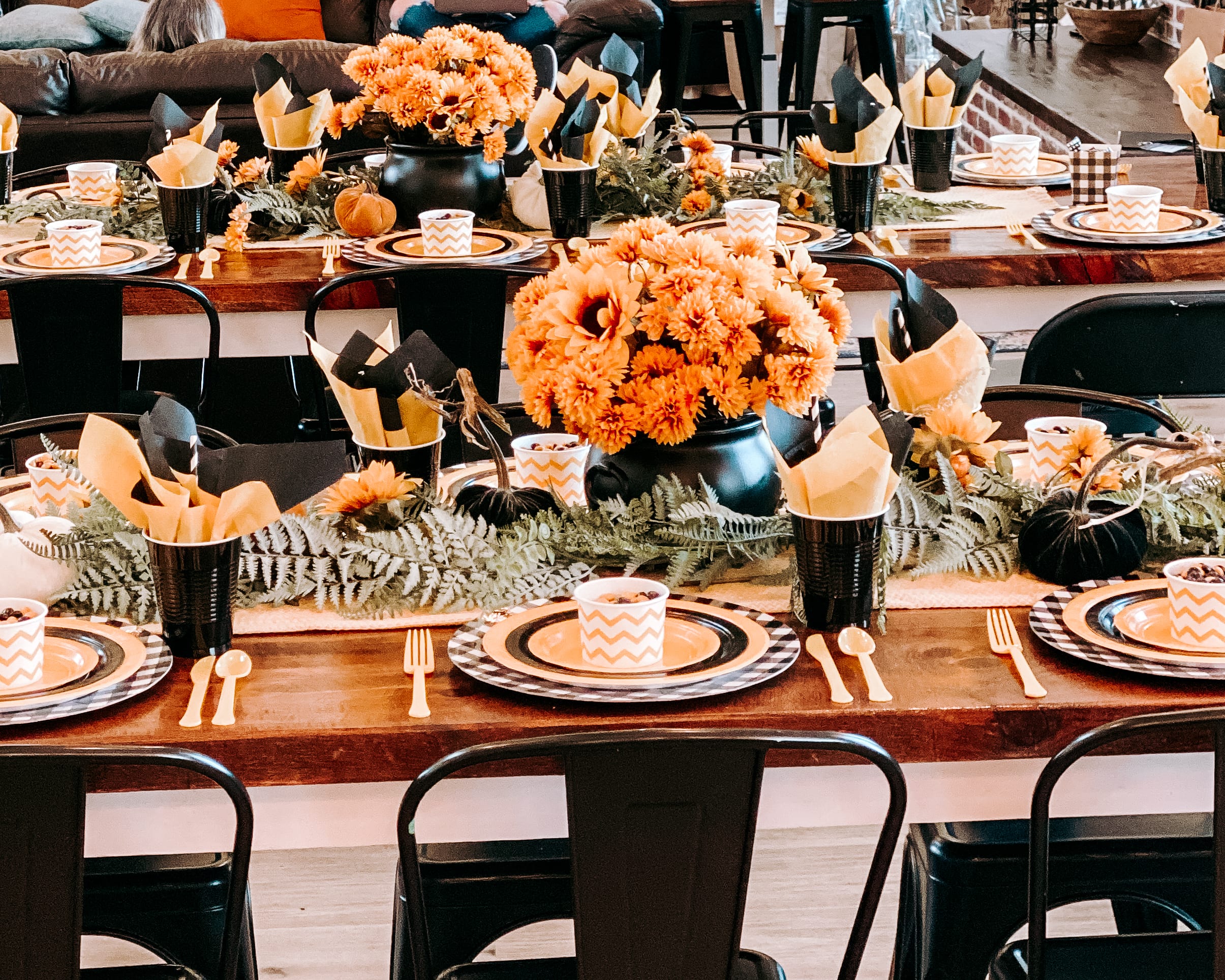 I then bought matching yellow and black M&M candies and filled up the little white and yellow paper ice cream cups with the candies and placed them on top of the plates. Everyone loved this and that they each had a little treat to snack on!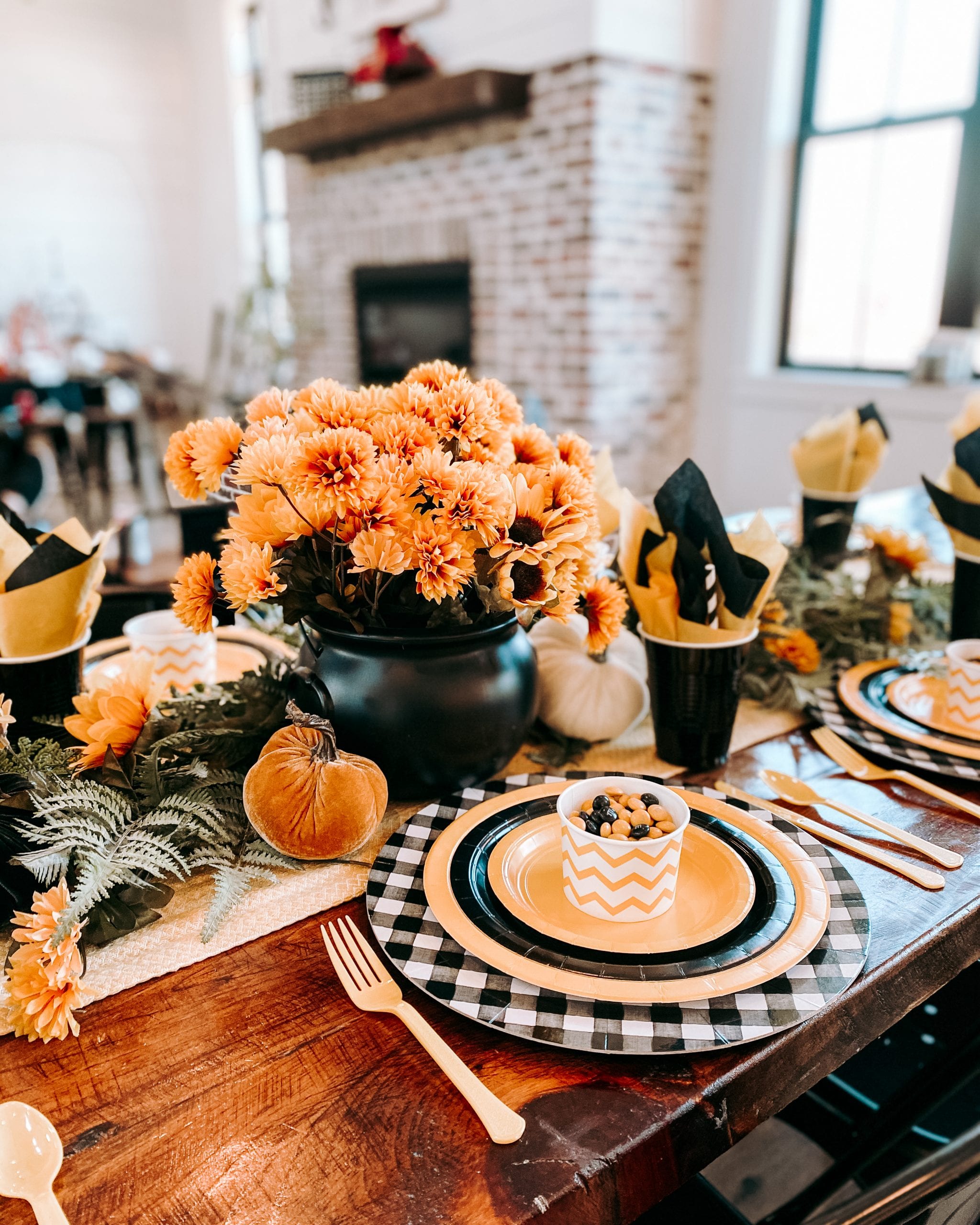 The Centerpieces
For the centerpieces, I used a yellow and white colored fabric table runner. I bought these at Homegoods and they were the only thing I used on the table that was not paper or plastic. I had purchased some black and white checkered paper table runners and decided to use these other fabric ones instead. I just liked the way it looked more but, paper/disposable table runners are not hard to come by so you can do it either way.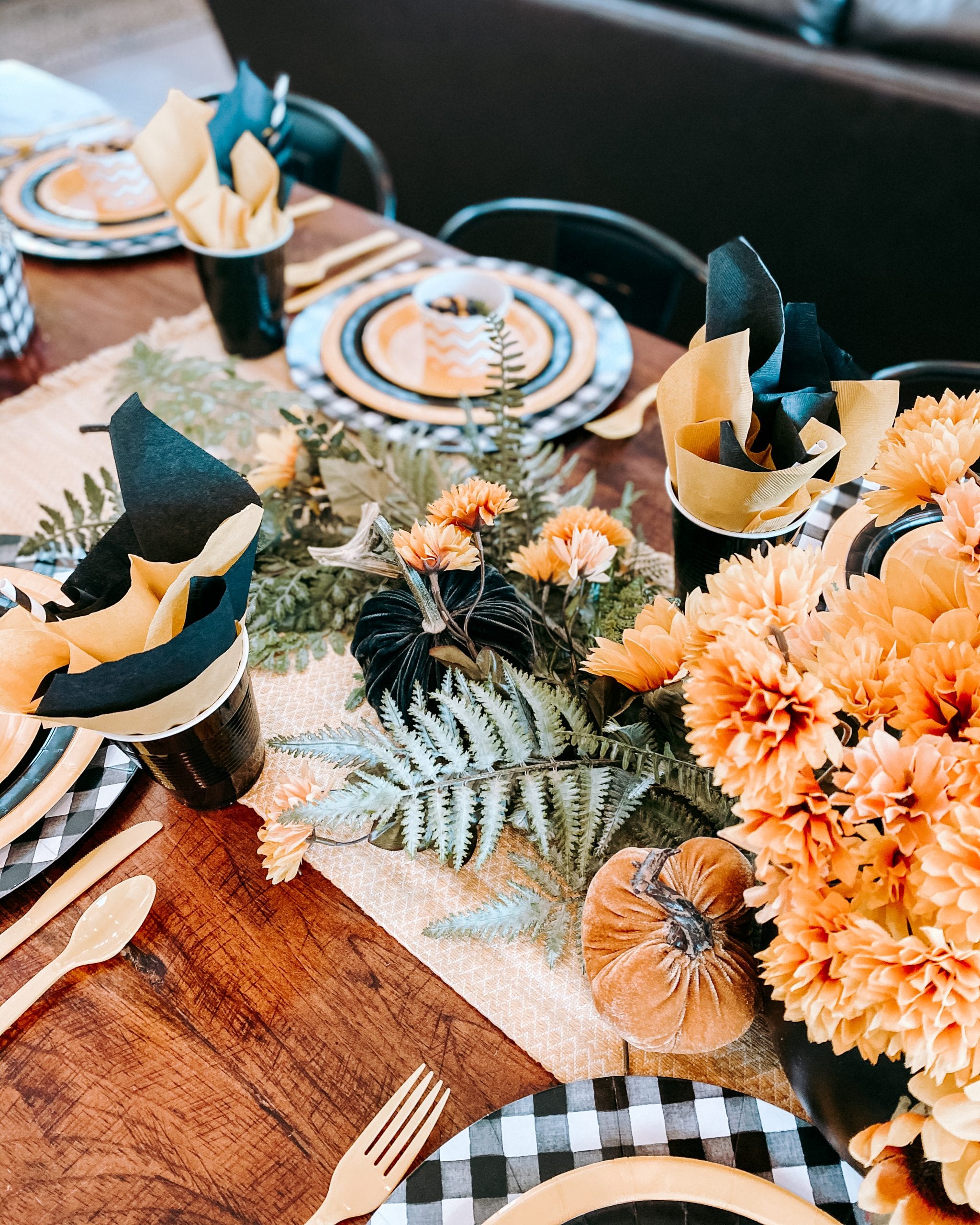 On top of the table runner I placed a faux-greenery garland and fluffed it up a bit to make it fuller. Always fluff your faux greenery and flowers. I then took a plastic black cauldron (halloween decor)and filled it with faux marigold flowers and faux yellow sun flowers. I had to make two identical tablescapes and this was easy to replicate.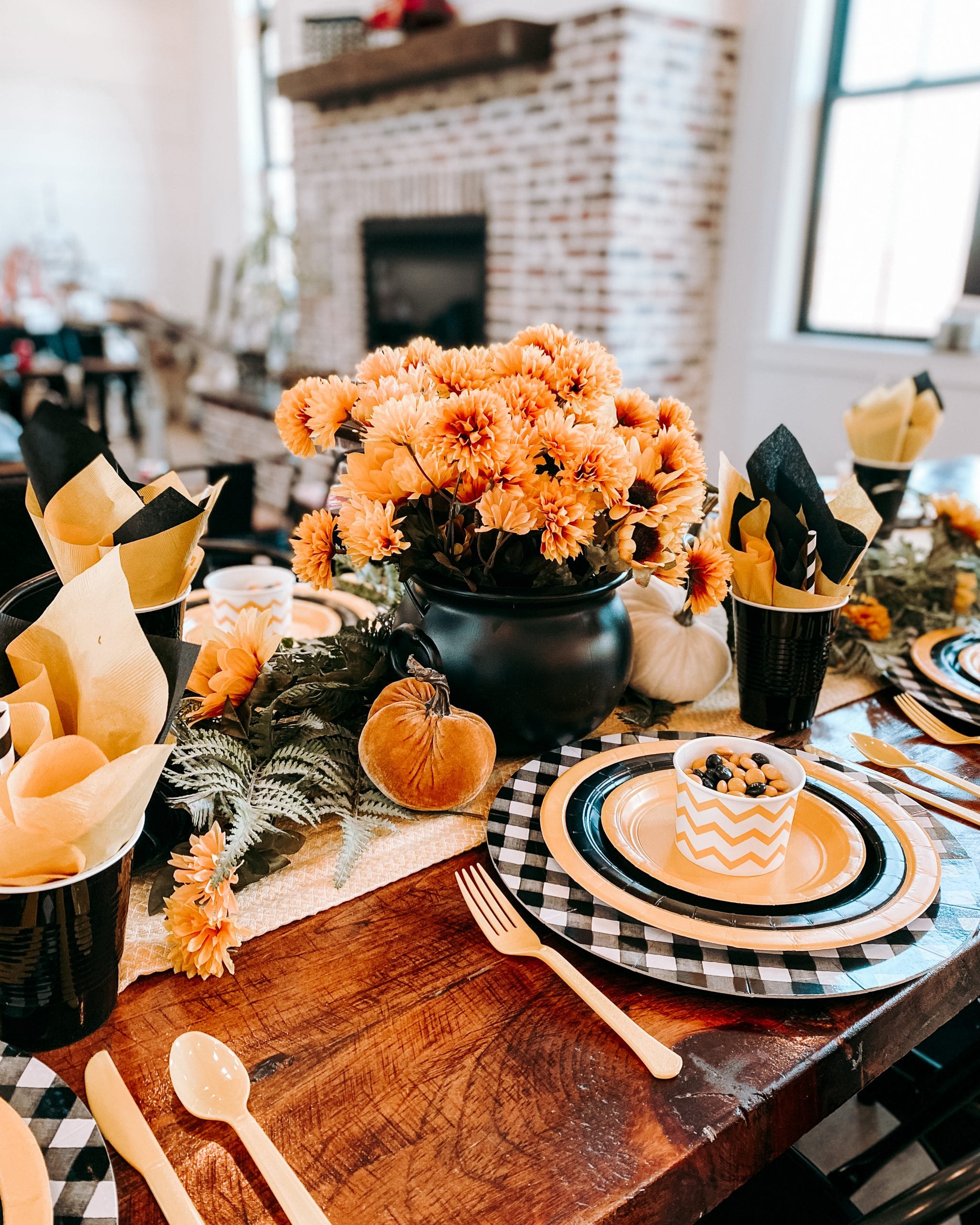 Last, I added in some of the same yellow marigold and yellow sunflowers into the garland and then finished it off by adding in yellow, black, and white velvet pumpkins.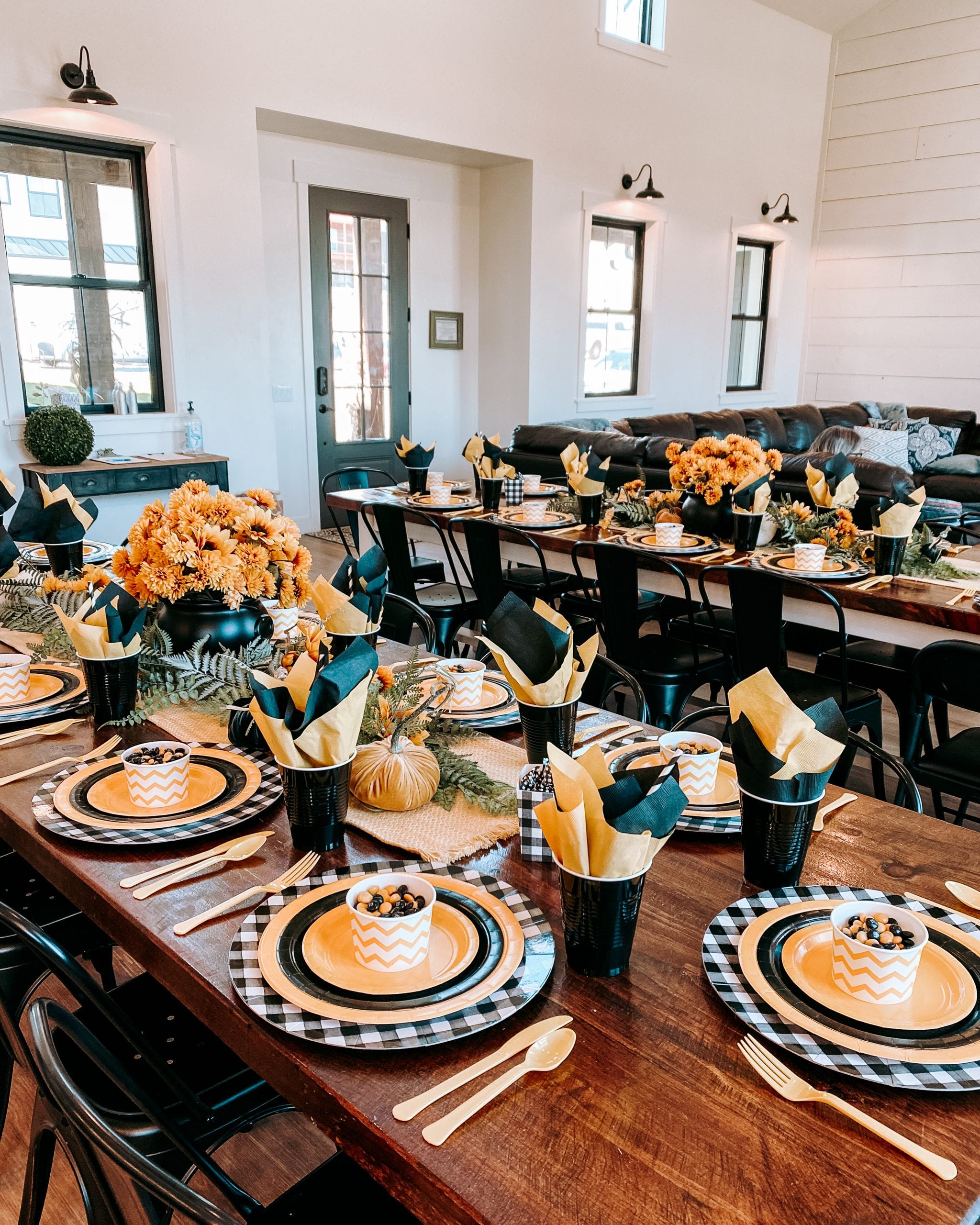 This was so much fun to create and everyone loved it! Some of the items that are disposable are things that can be used again if cared for after the party. I saved the chargers and all the faux flowers to be used again, and if you have seen any of my other fall tablescapes, you can see how often I've reused the velvet pumpkins.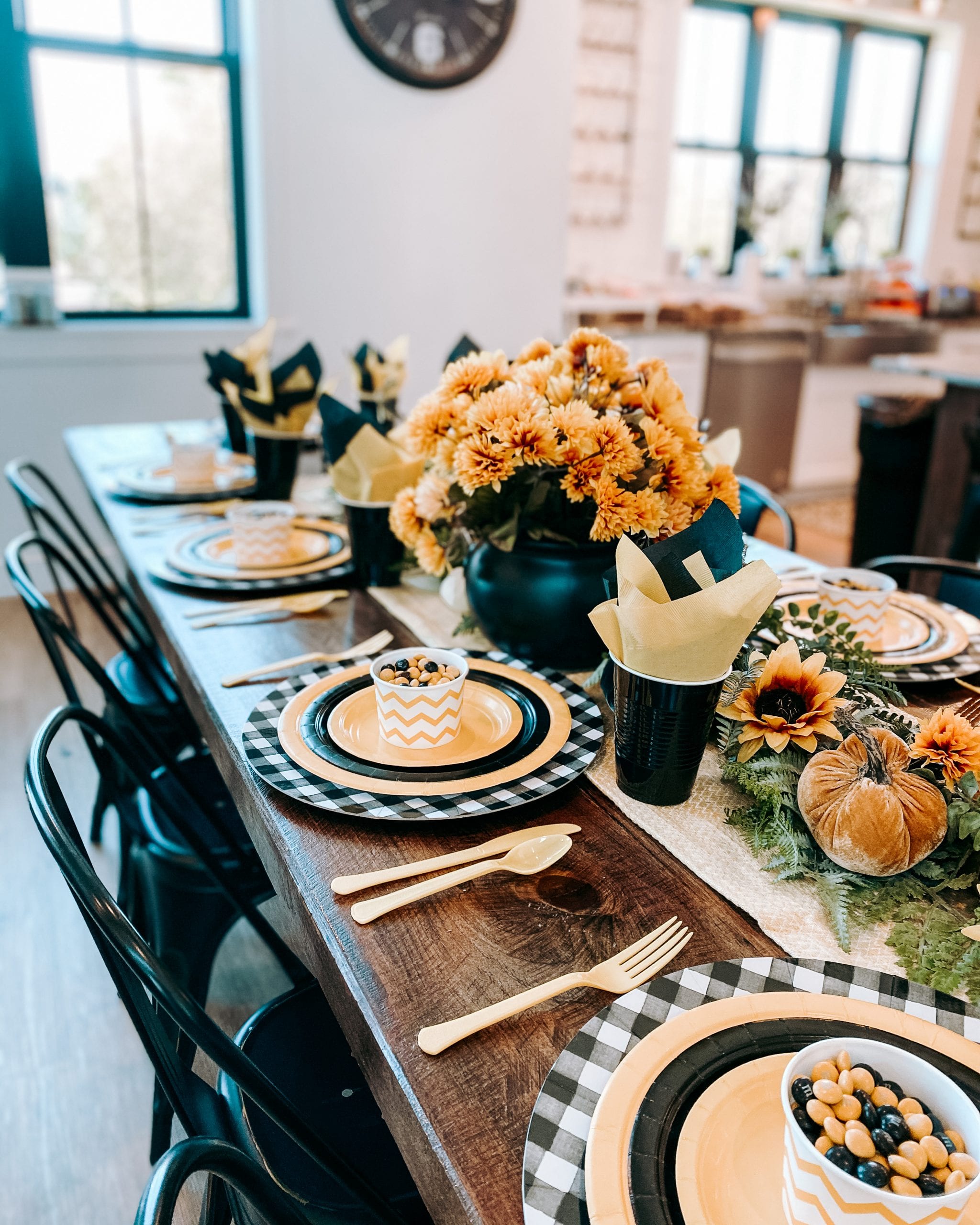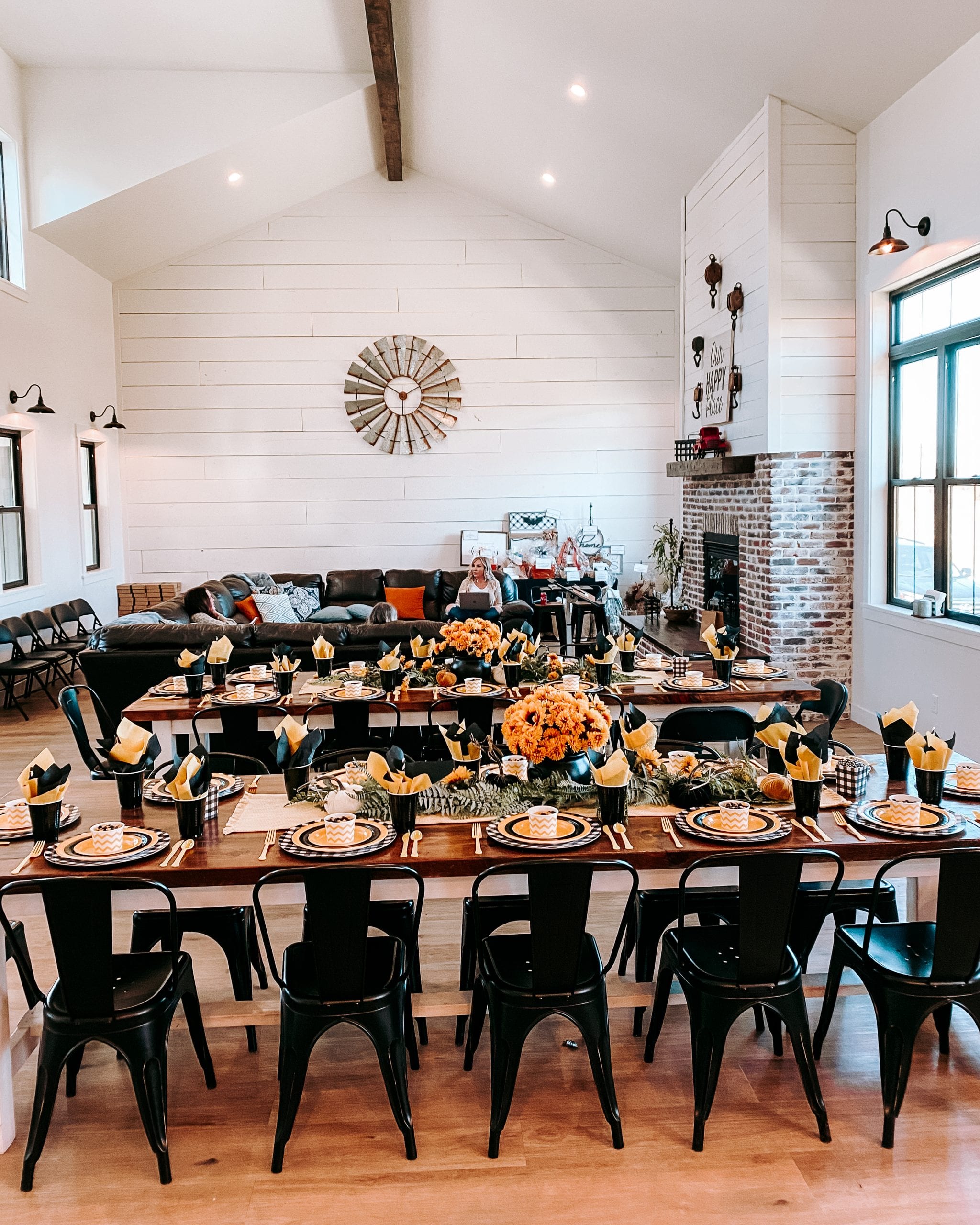 I hope you enjoyed seeing how I created these farmhouse-fall themed tablescapes. It was so much fun to decorate the tables and to see how creative I could get with using paper plates!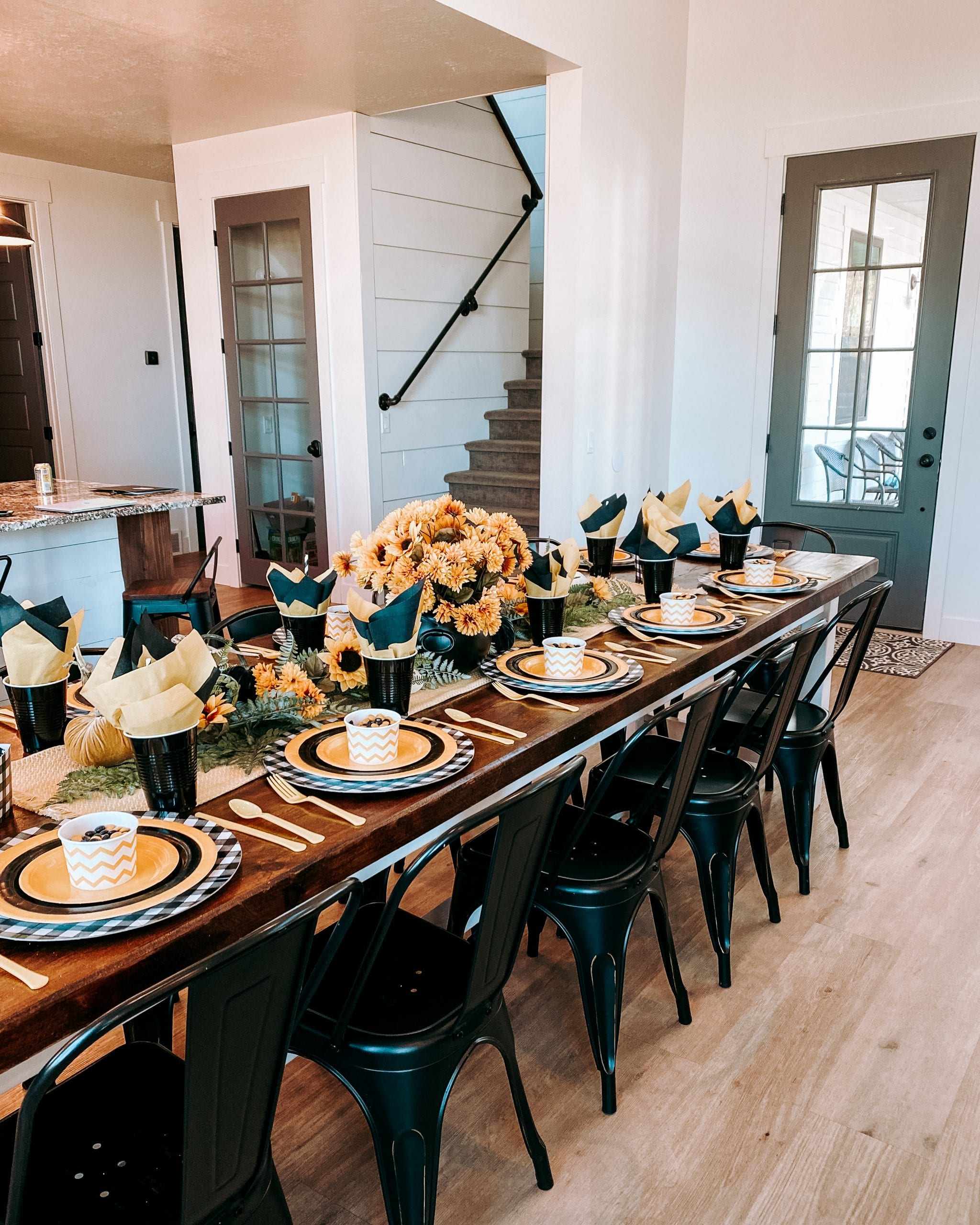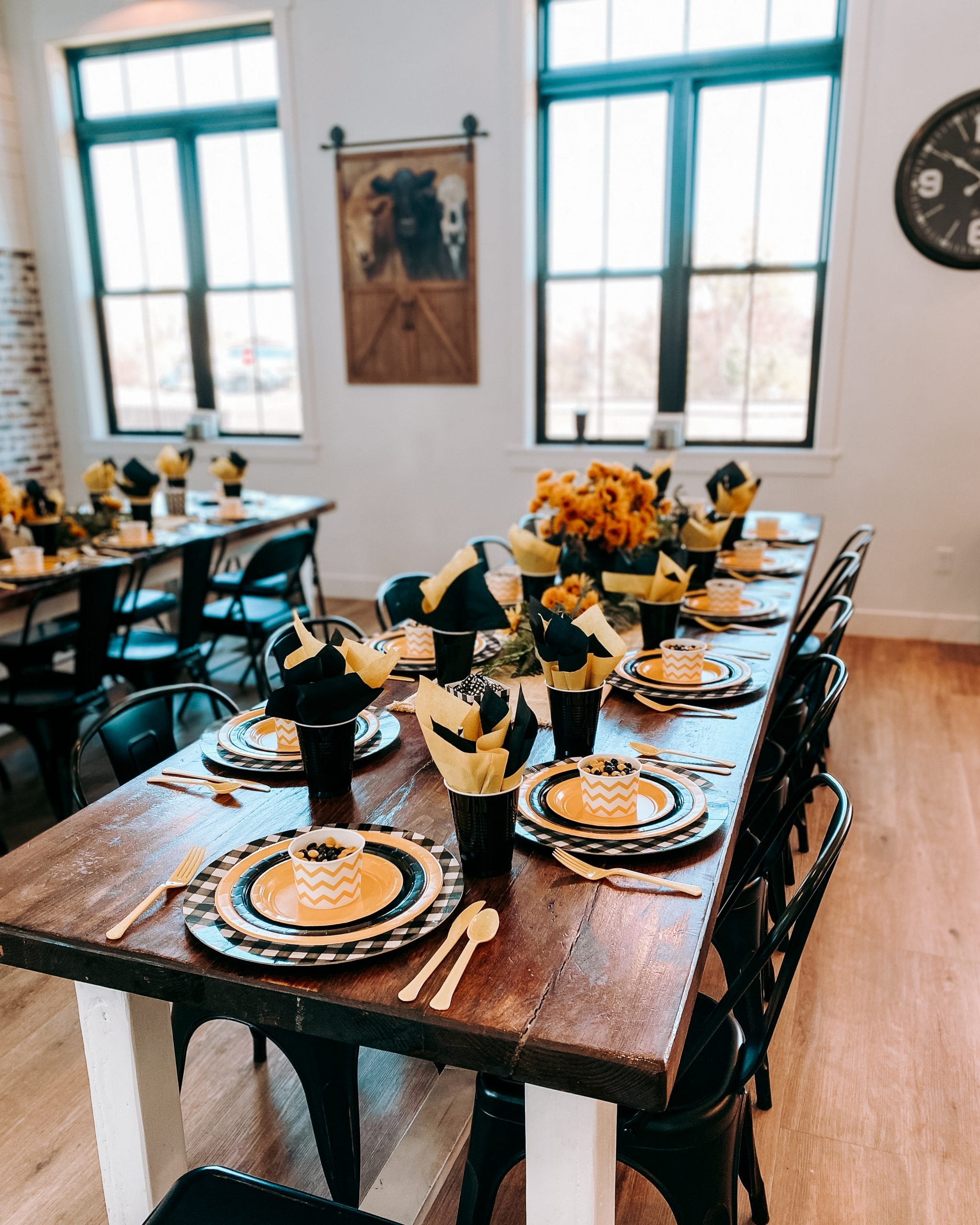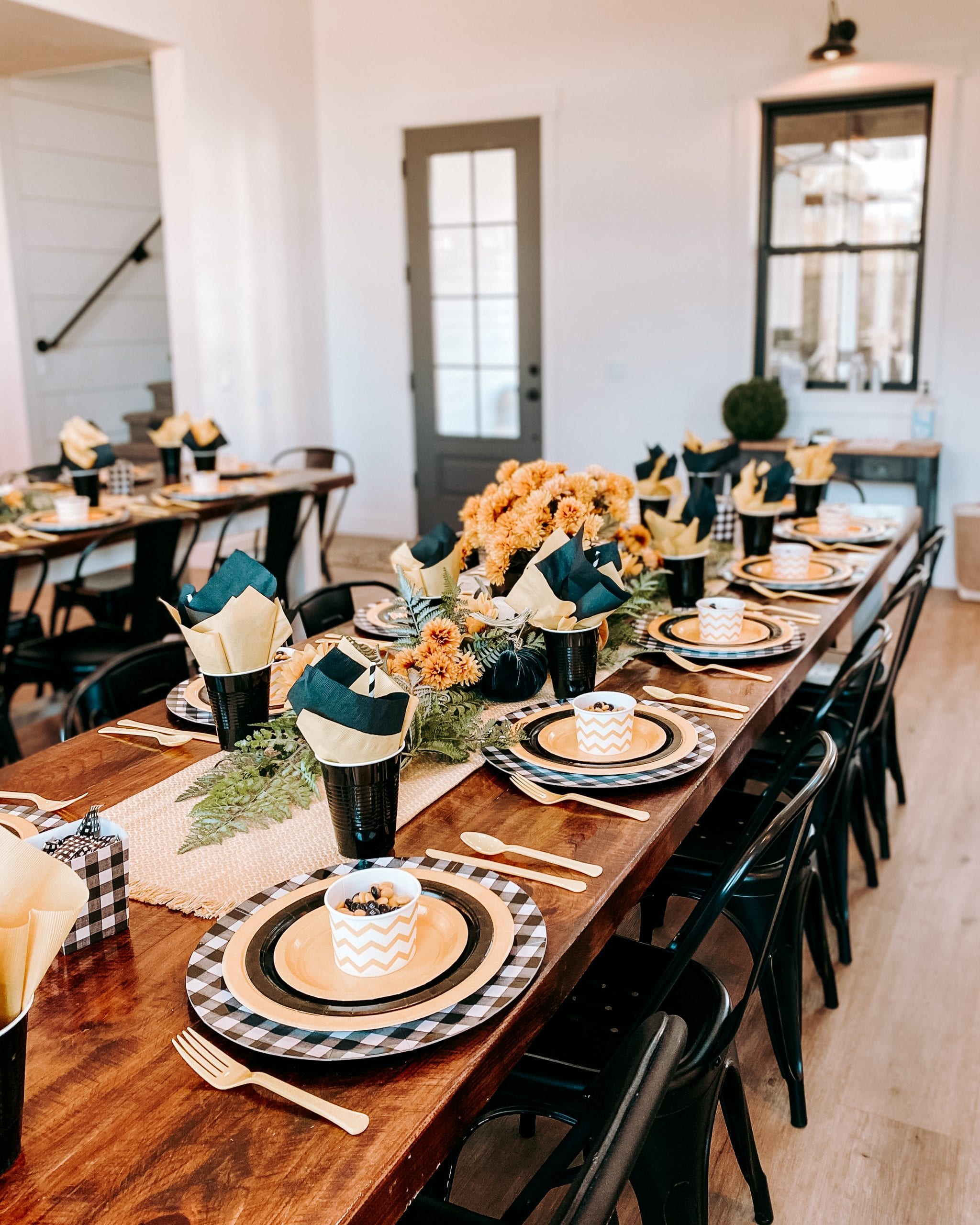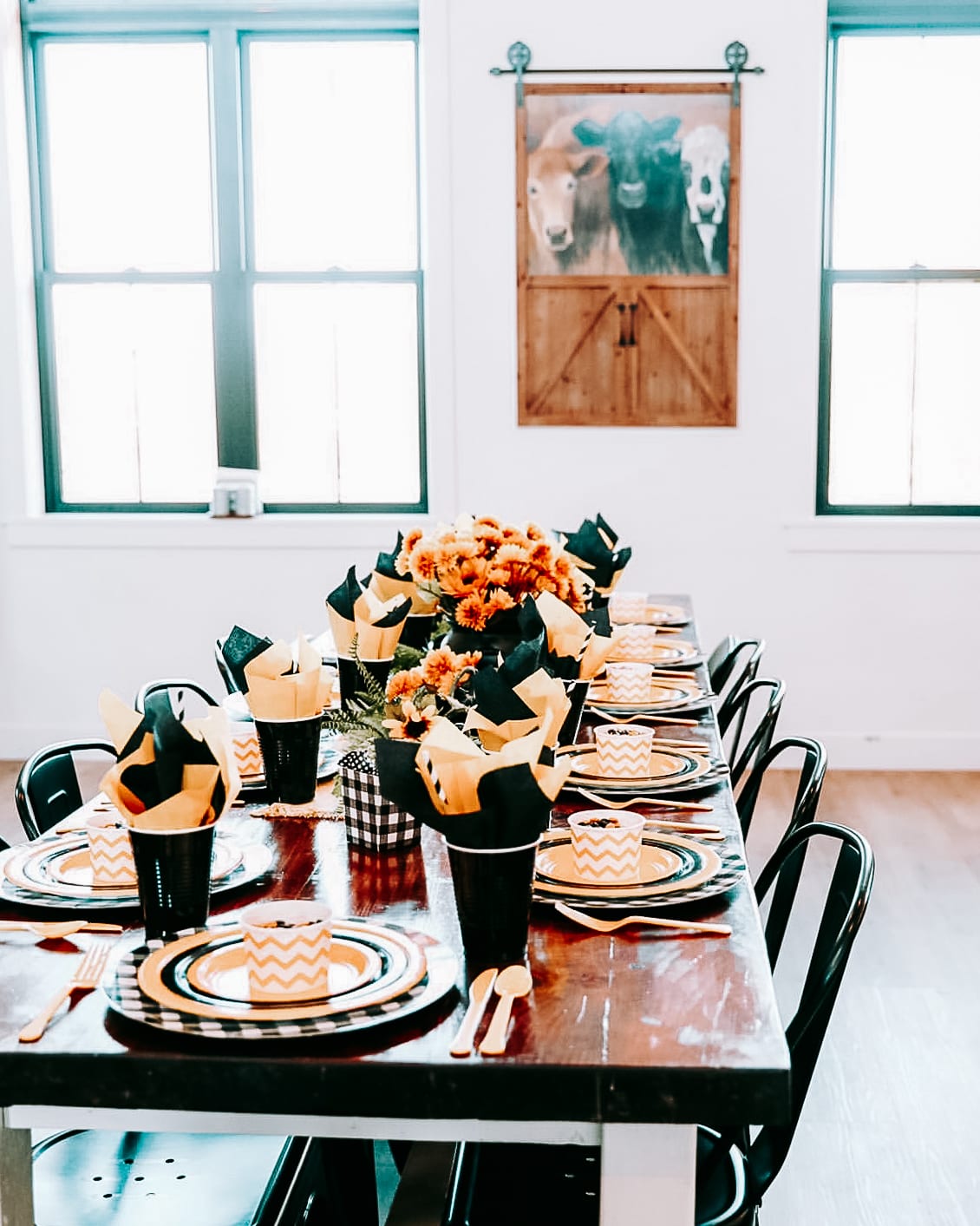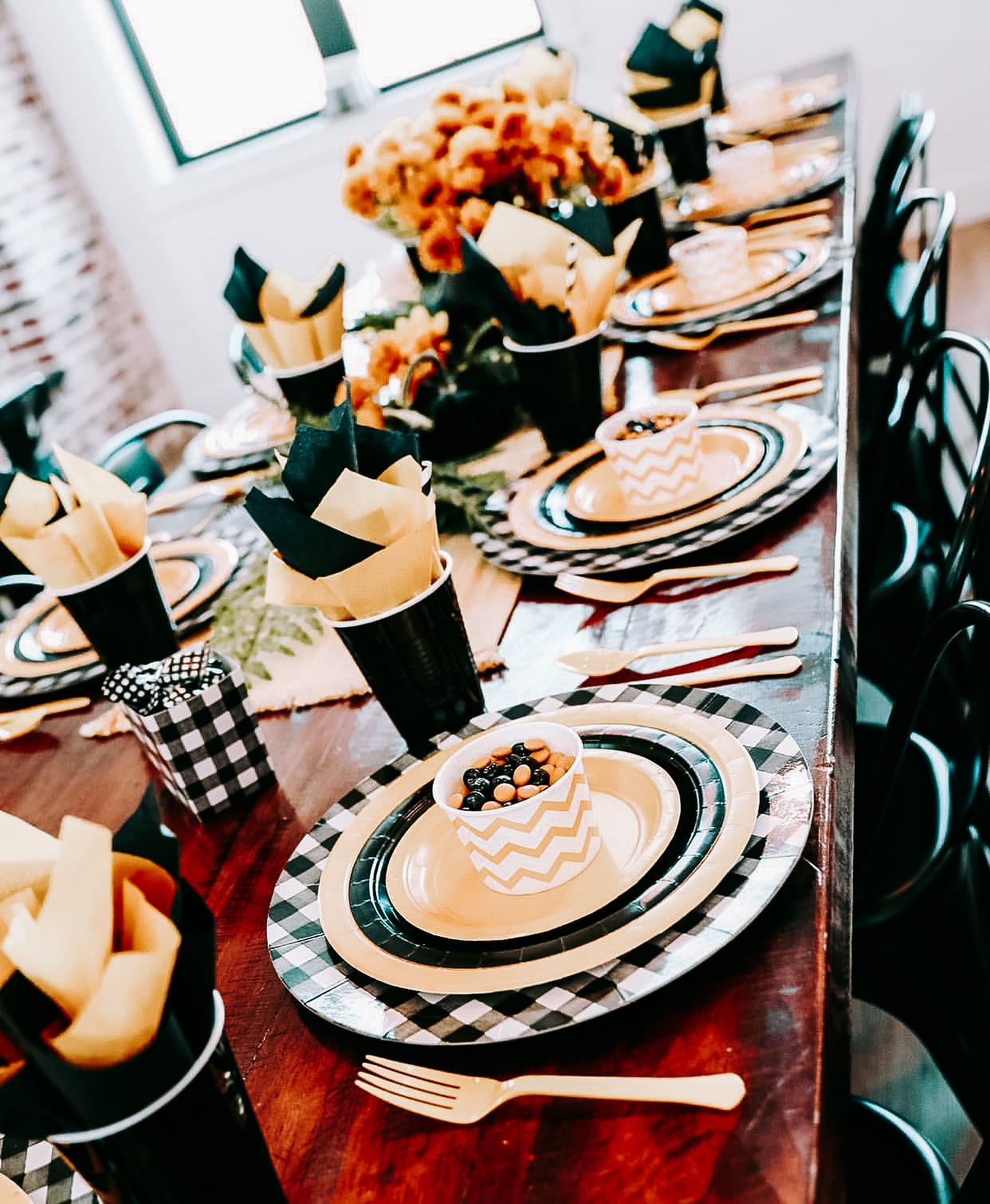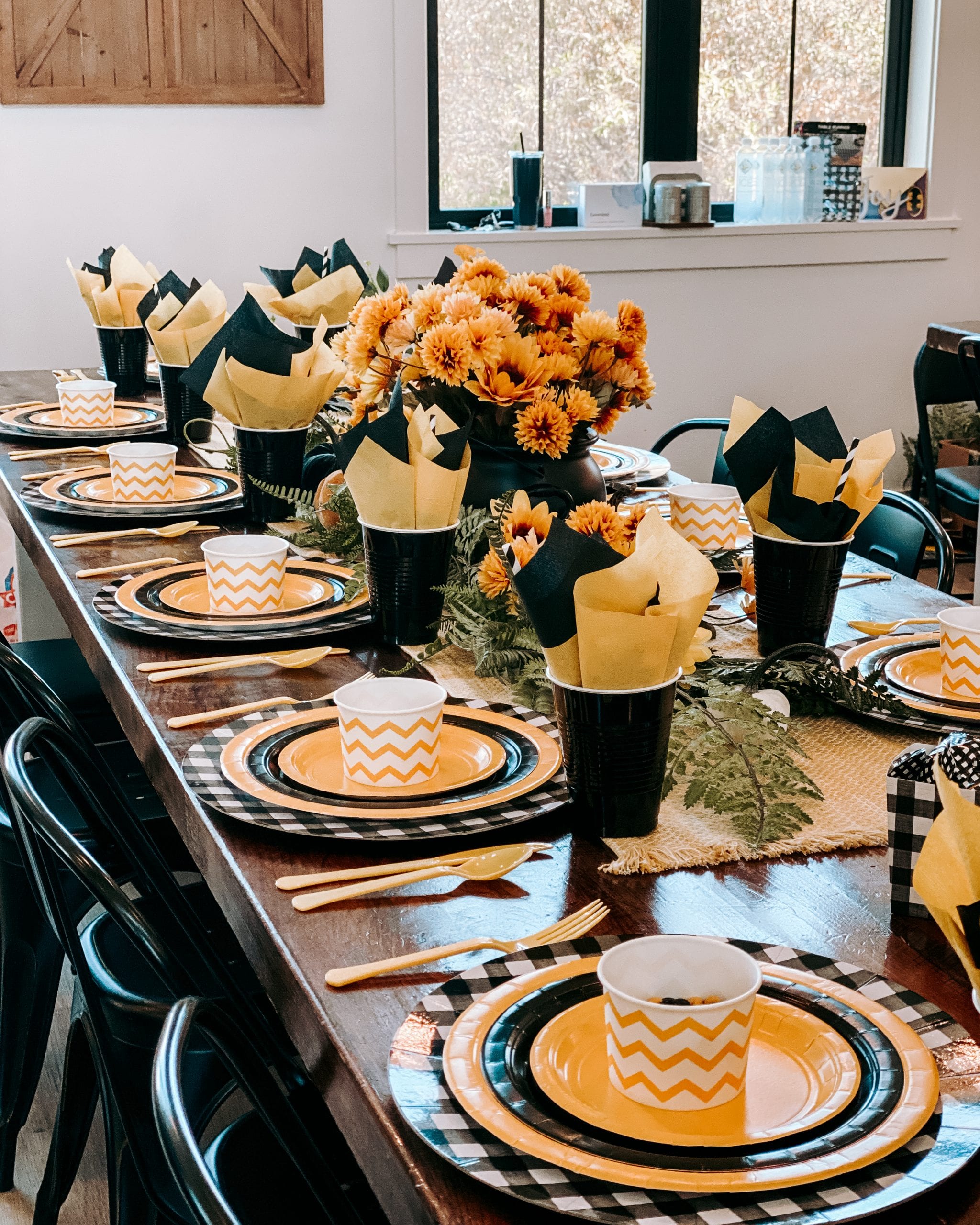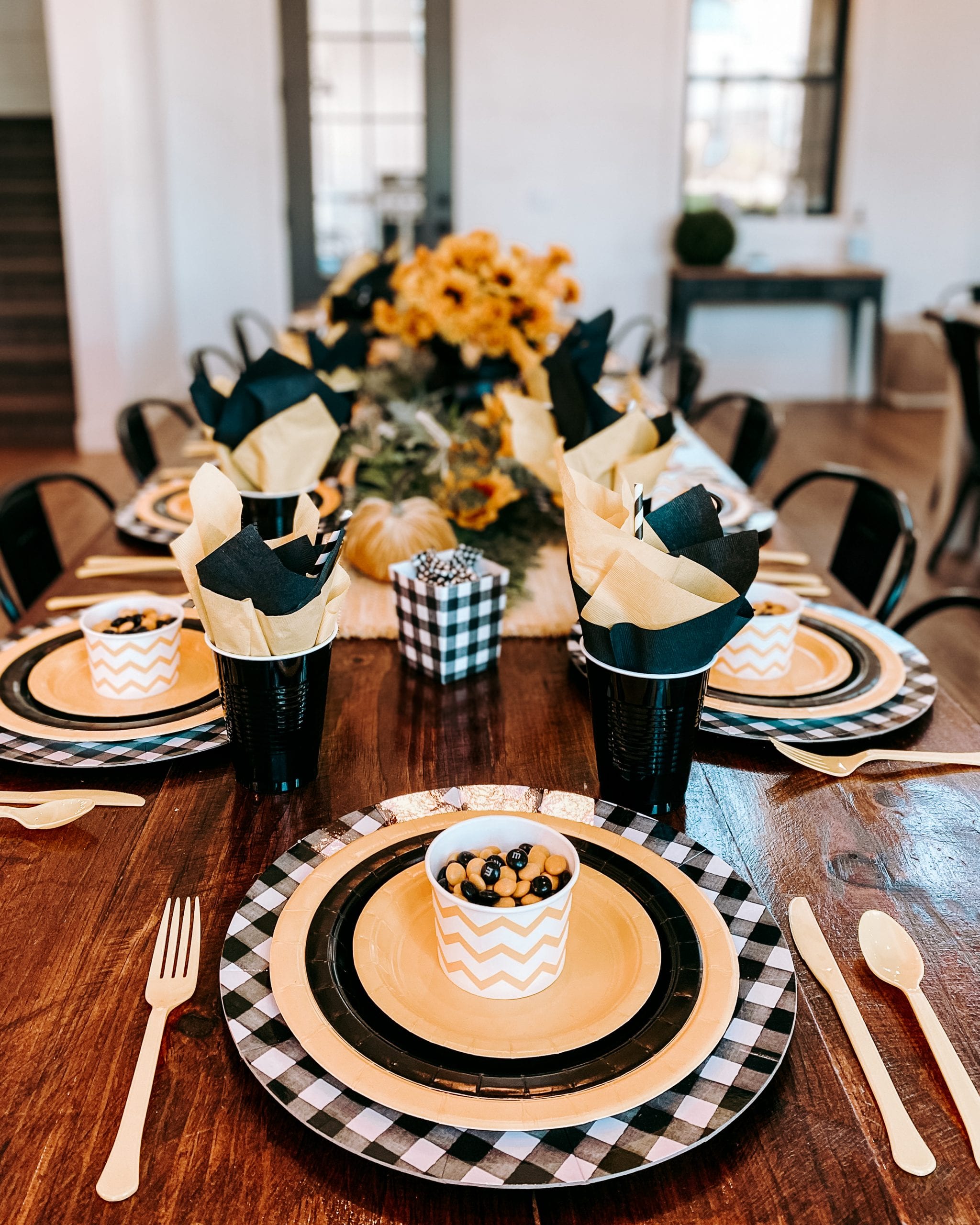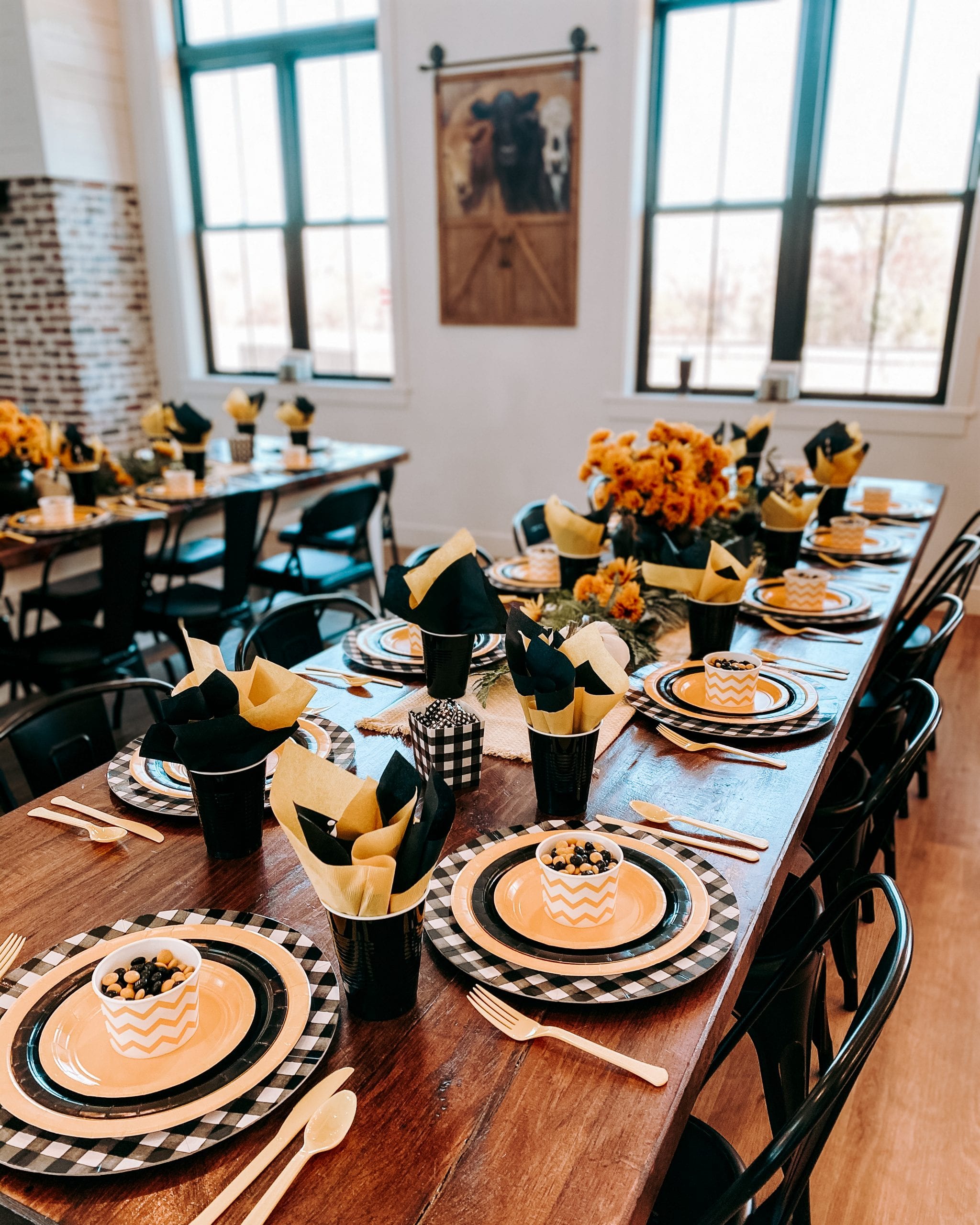 Enjoy!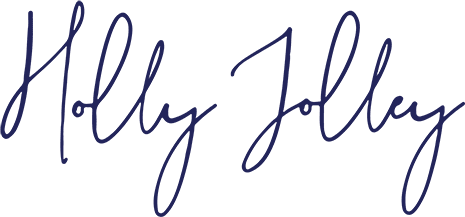 SIMPLE FALL TABLESCAPE