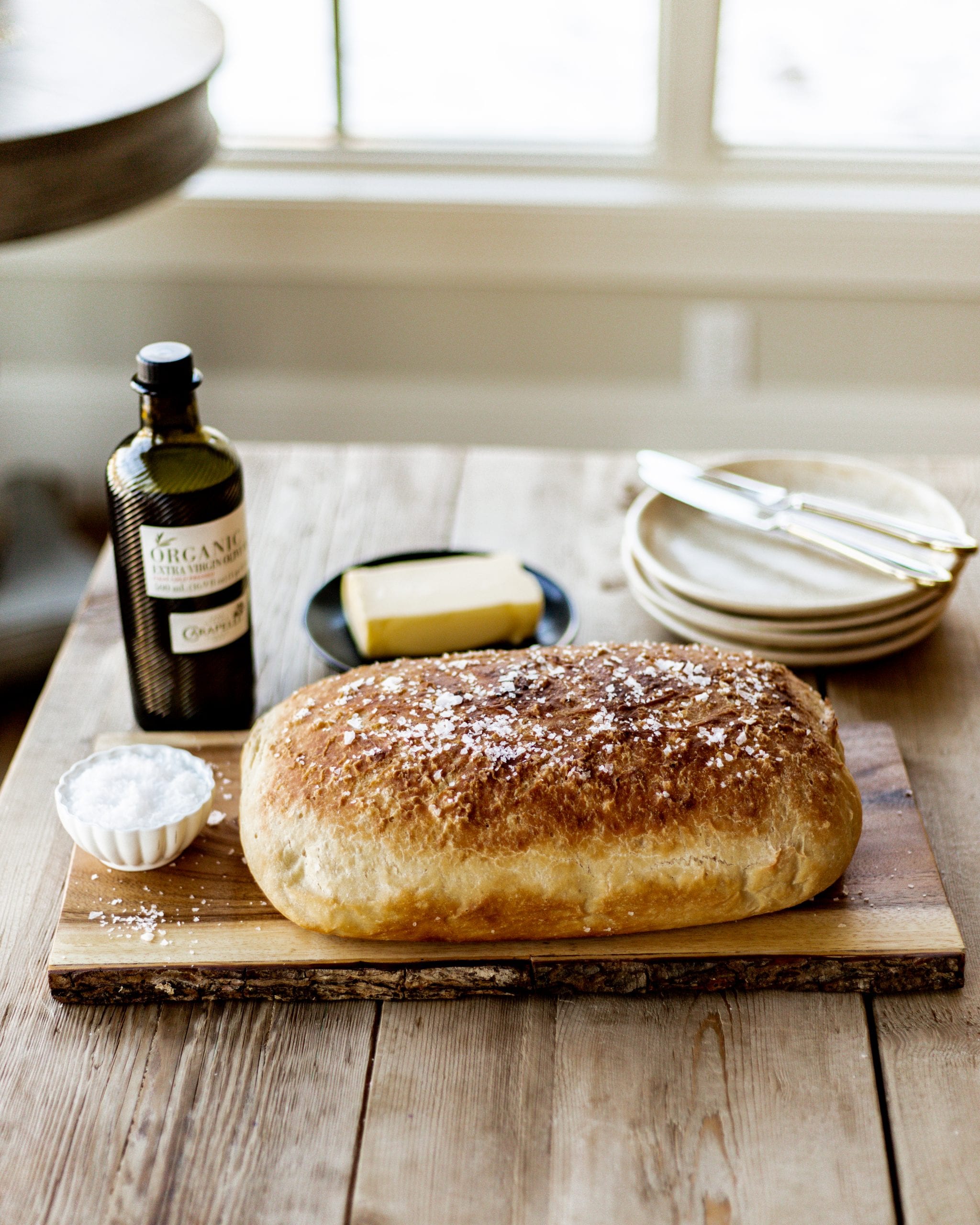 Rustic Homemade Bread Recipe
I'm excited to share this simple and easy, four ingredient homemade rustic bread recipe. This recipe comes from one of my husbands favorite patients. We call this recipe Jeff's Bread. Every evening, Jeff mixes up two batches of this rustic homemade bread recipe and then lets it raise overnight. The next morning, he bakes it up and delivers two of these delicious loaves to where ever he goes that day. He always brings some into my husbands office and he and his staff love this bread so much!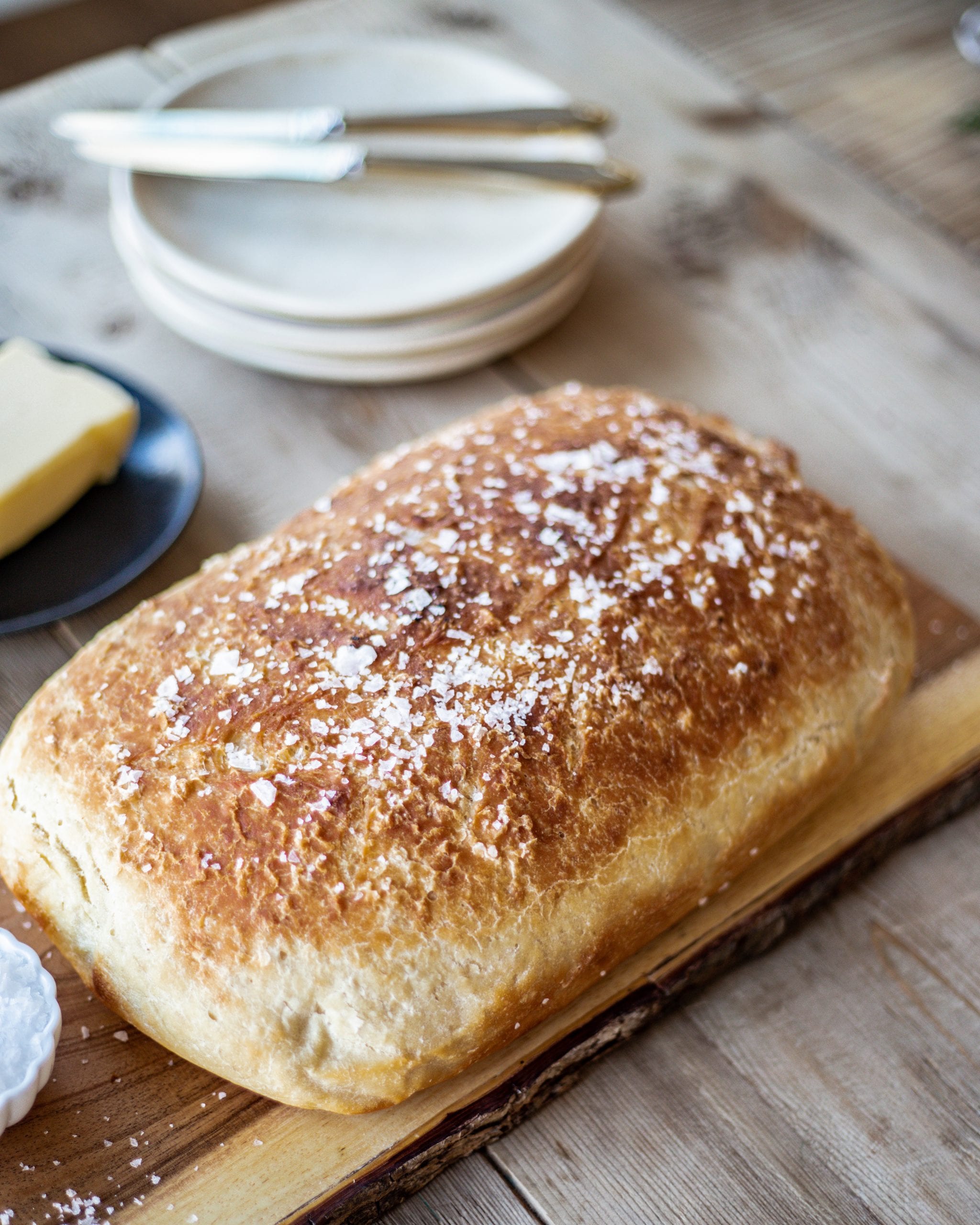 It's simple to make and tastes so good! I asked Jeff if I could share his recipe and he said yes! I hope you love it as much as we do!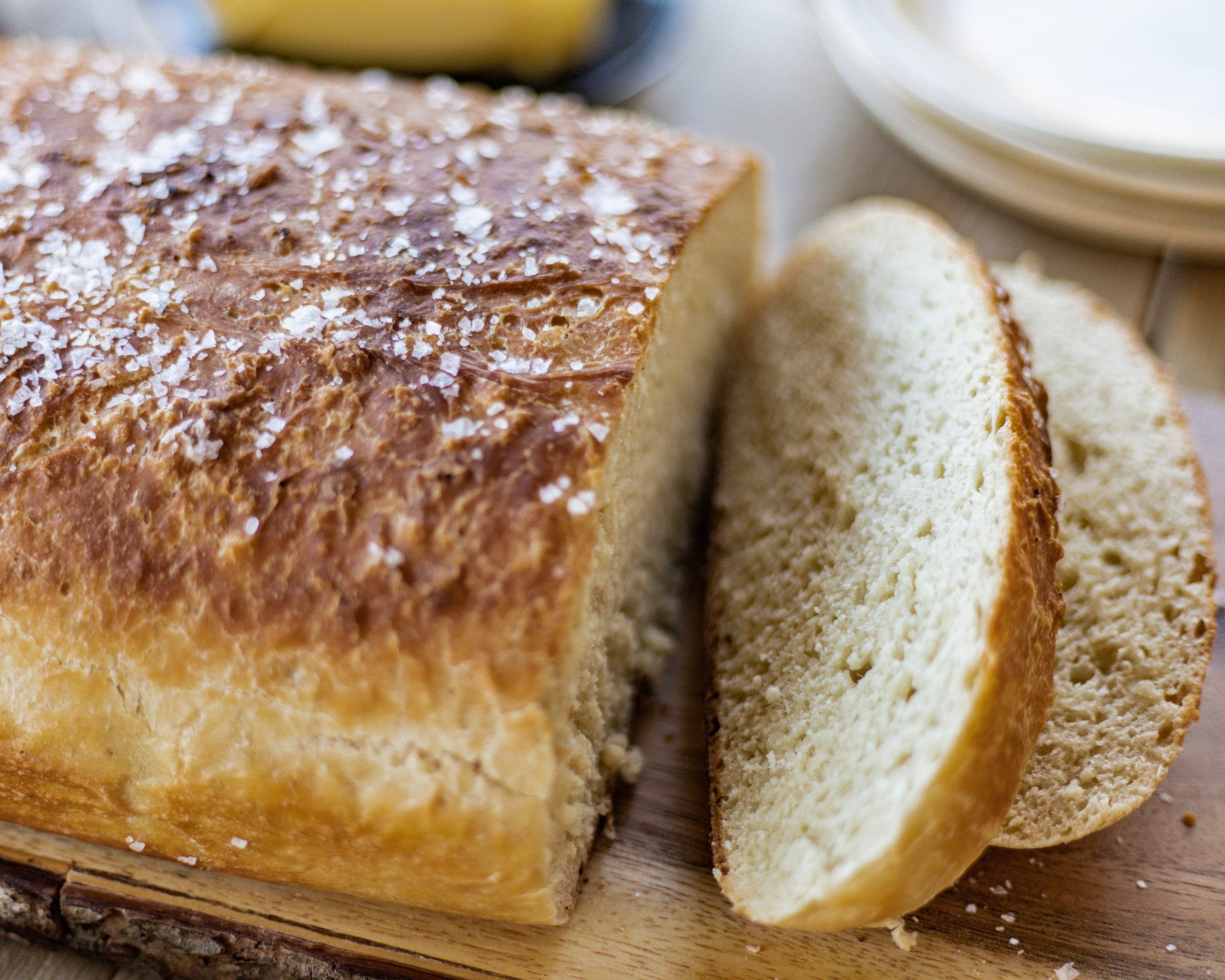 For these photos, I doubled the batch and baked it in a rectangular dutch oven baker but I usually do it in a single batch and shape it into dough balls, as some of the other photos show. It can be baked in any type of dutch oven but for the round loaves, I find that the 7-10 quart enameled dutch ovens work the best.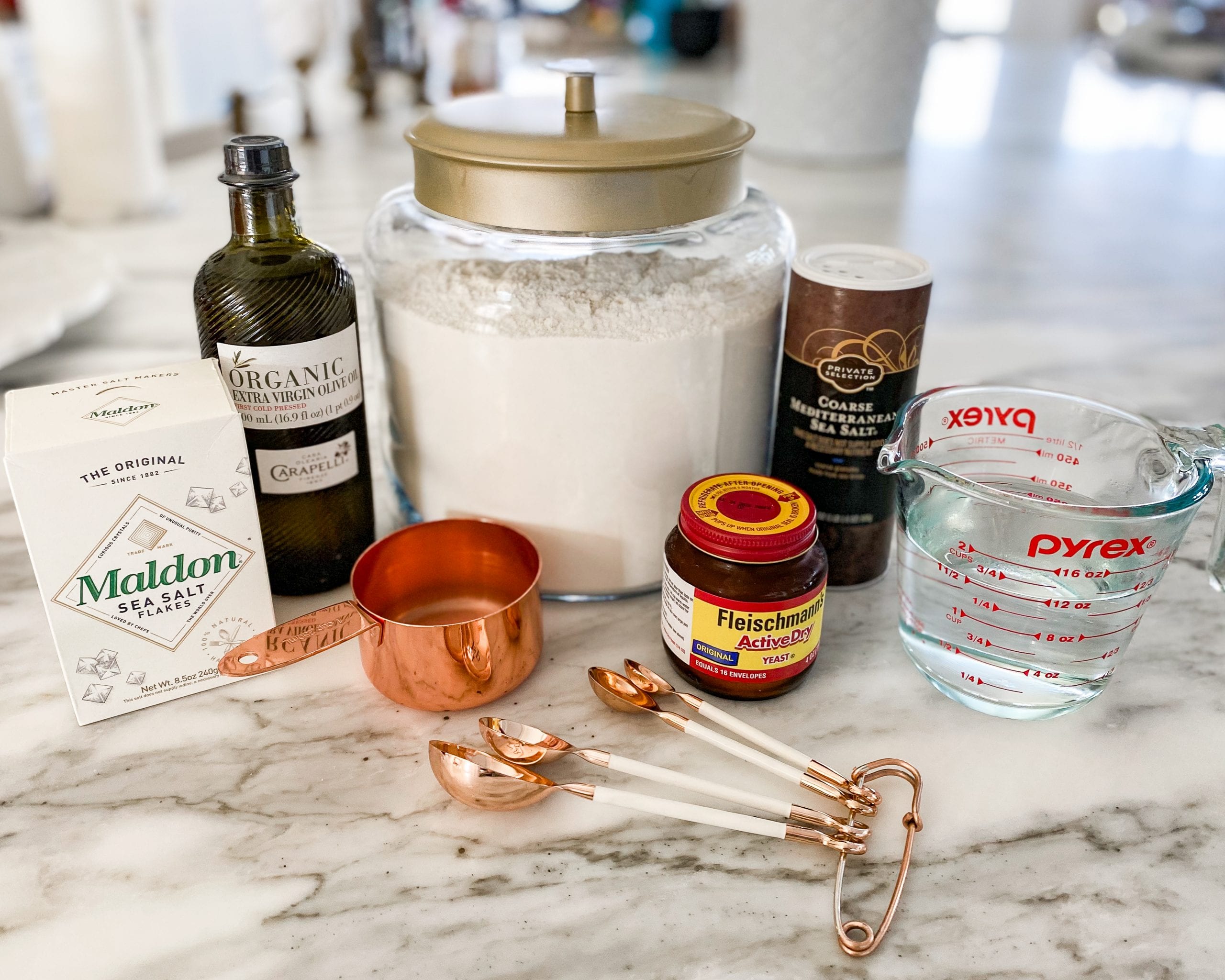 Ingredients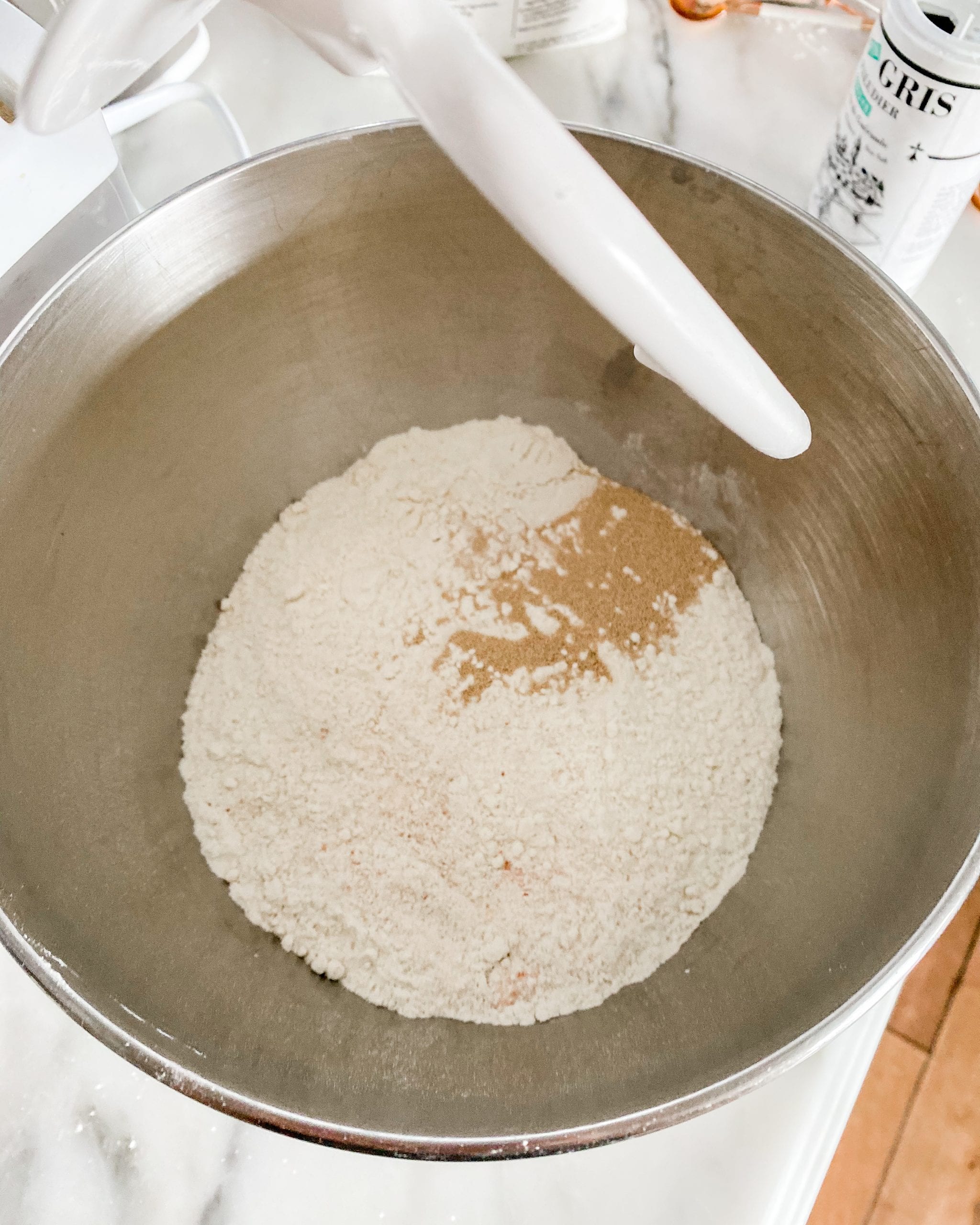 I prefer to use a kitchen aid stand mixer.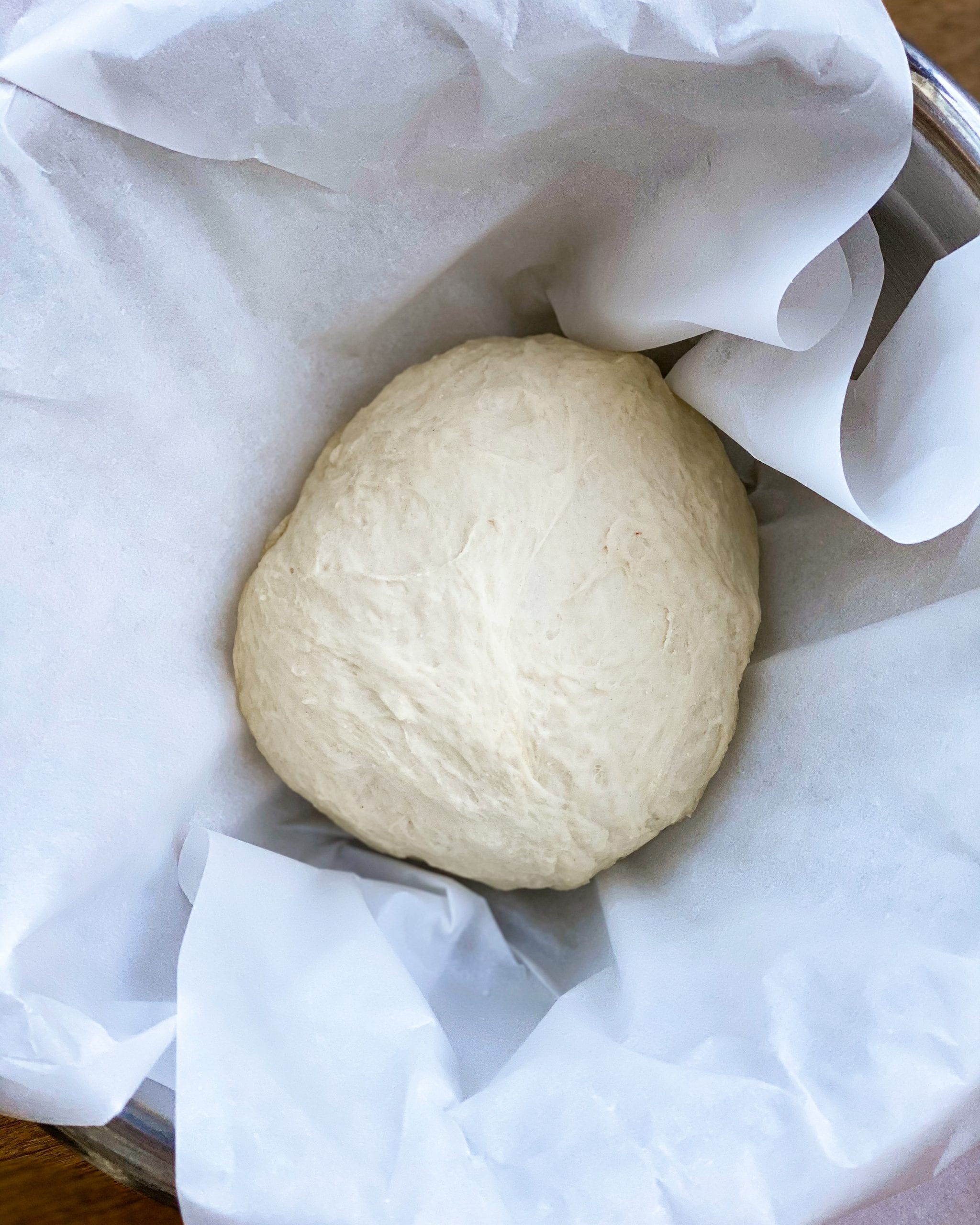 I raise the dough in a parchment paper lined bowl.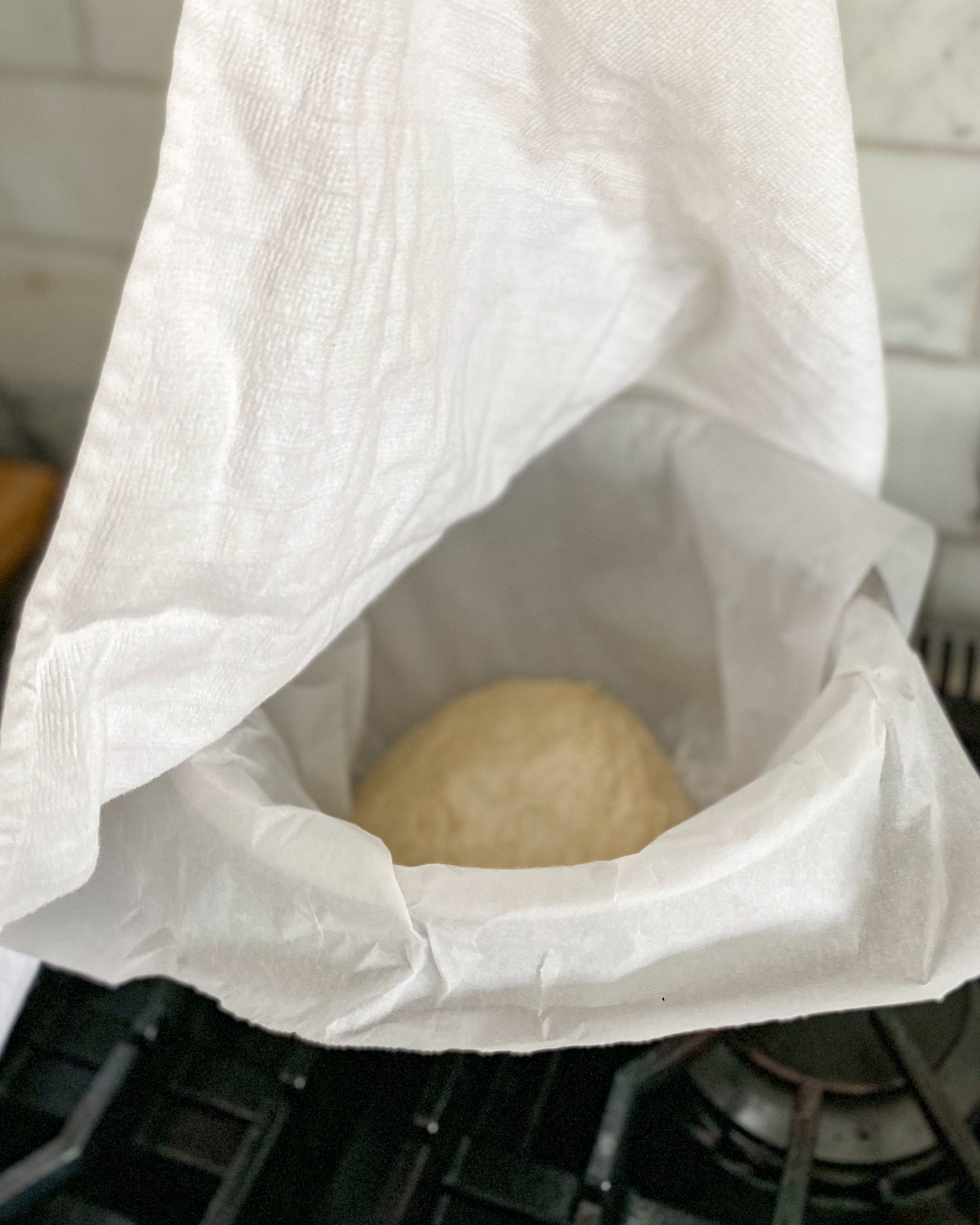 I use a damp dish towel to cover it. This keeps the dough from drying out.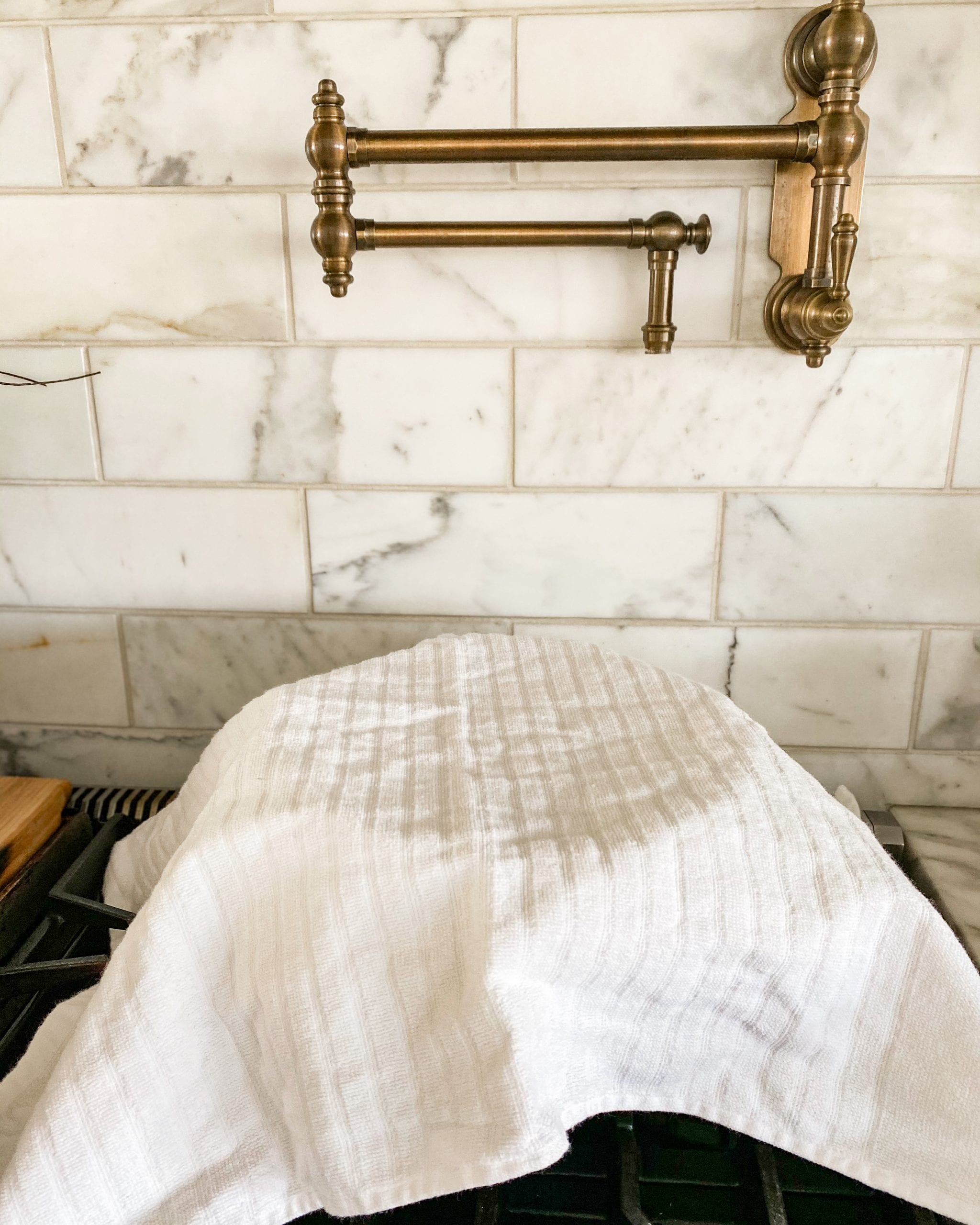 Let raise about 6-12 hours.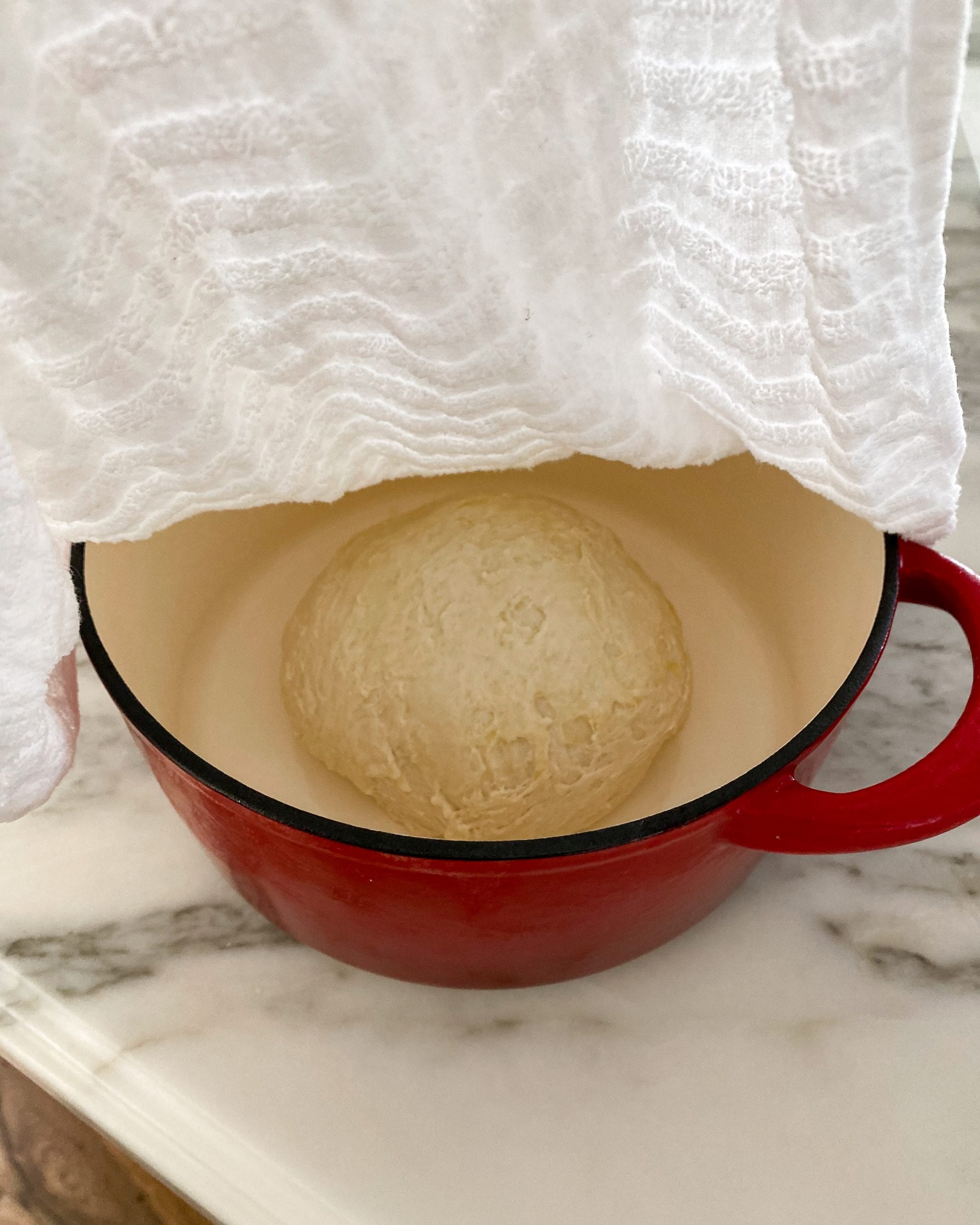 Heat up the oven with the pot inside and then place the dough into the pot, drizzle with olive oil and sea salt. Cover and bake as directed below.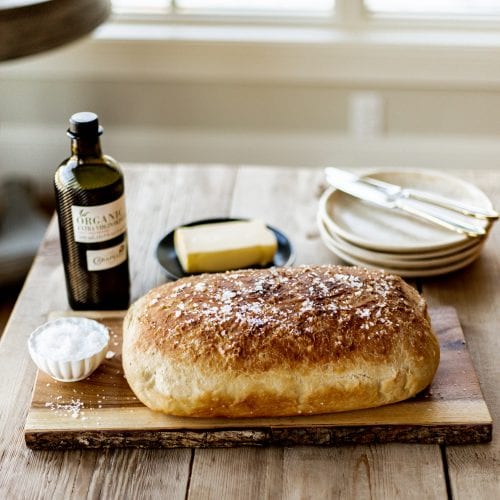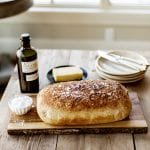 Rustic Homemade Bread Recipe
This four ingredient bread is simple and easy to make. The hint on sea salt on top is what makes this bread so good!
Ingredients
3

cups

flour

(I use bread flour but anykind is fine)

2

tsp

fine sea salt

½

tsp

yeast

1⅓

cup

water

(does not need to be warm)
Instructions
Add flour, sea salt, and yeast into the bowl of a stand mixer or a bowl if you're making without a mixer.

Stir in water gradually until the dough is just wet enough to stay together in a ball. Cover with a damp dish towel and let sit for a minimum of six hours or longer to a maximum of twelve hours.

Place the cast iron pot and lid into the oven and preheat to 475°.

Dust a clean countertop with flour, pour dough ball onto the floured surface and fold into the center about four times, forming a round ball. Cover with towel again while oven and pan continue to heat up to 475°.

Once oven is up to temperature, take lid off and put dough ball into the very hot cast iron pot. Sprinkle or brush with olive oil and sea salt and replace the lid onto the pot.

Set timer for twenty minutes to bake the bread, then remove lid and bake for another ten minutes or so until golden brown.

Remove bread carefully and let cool on a wire cooking rack.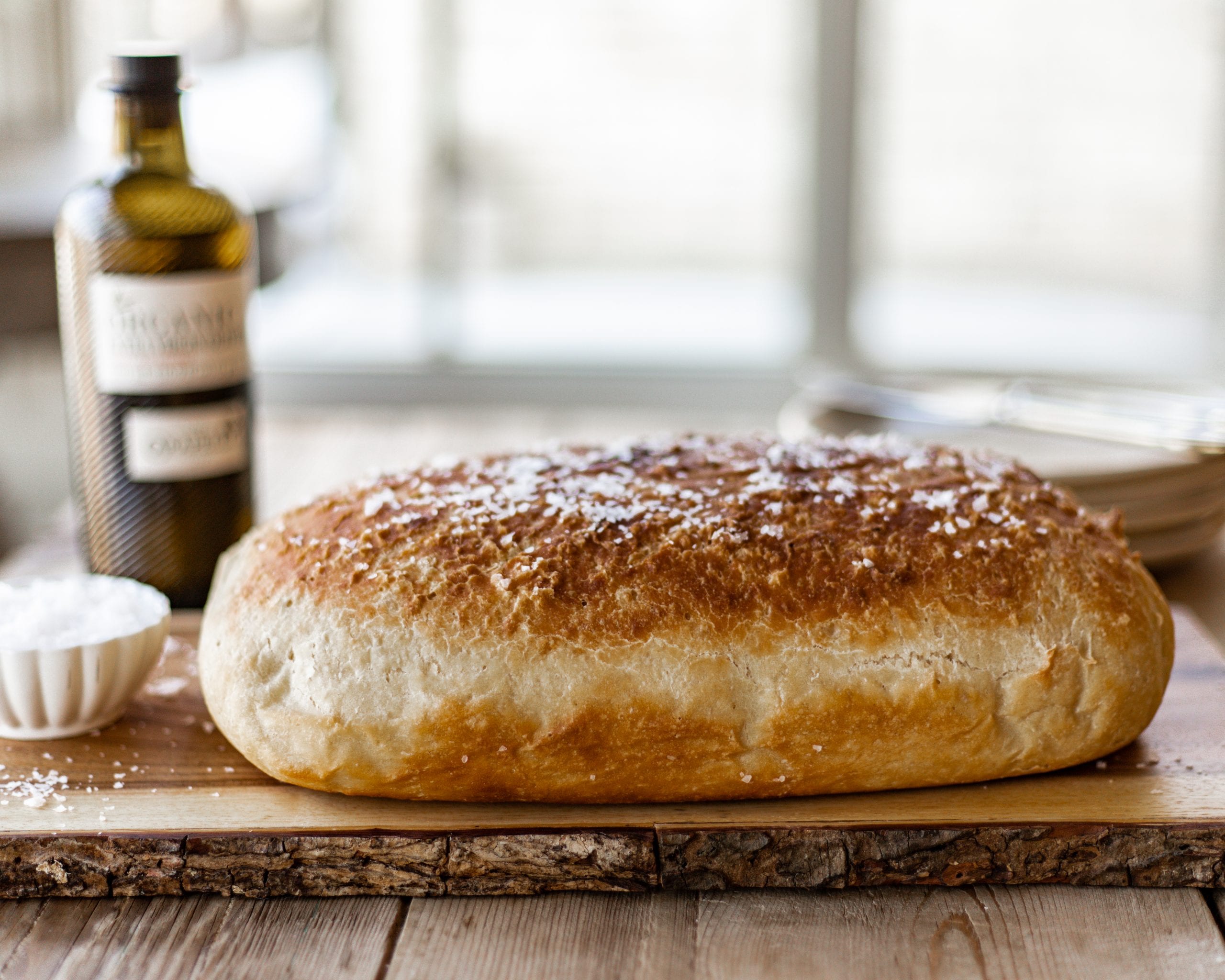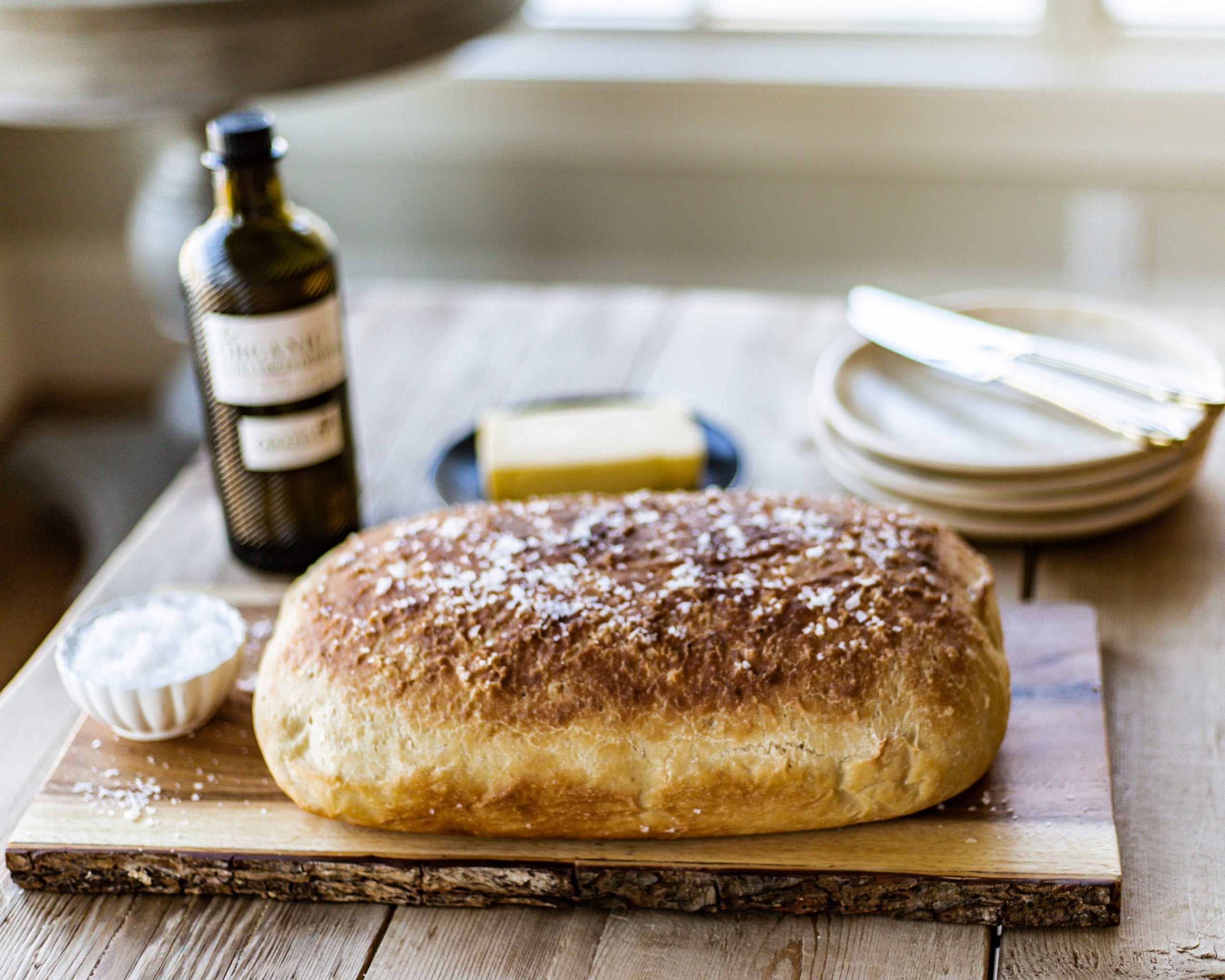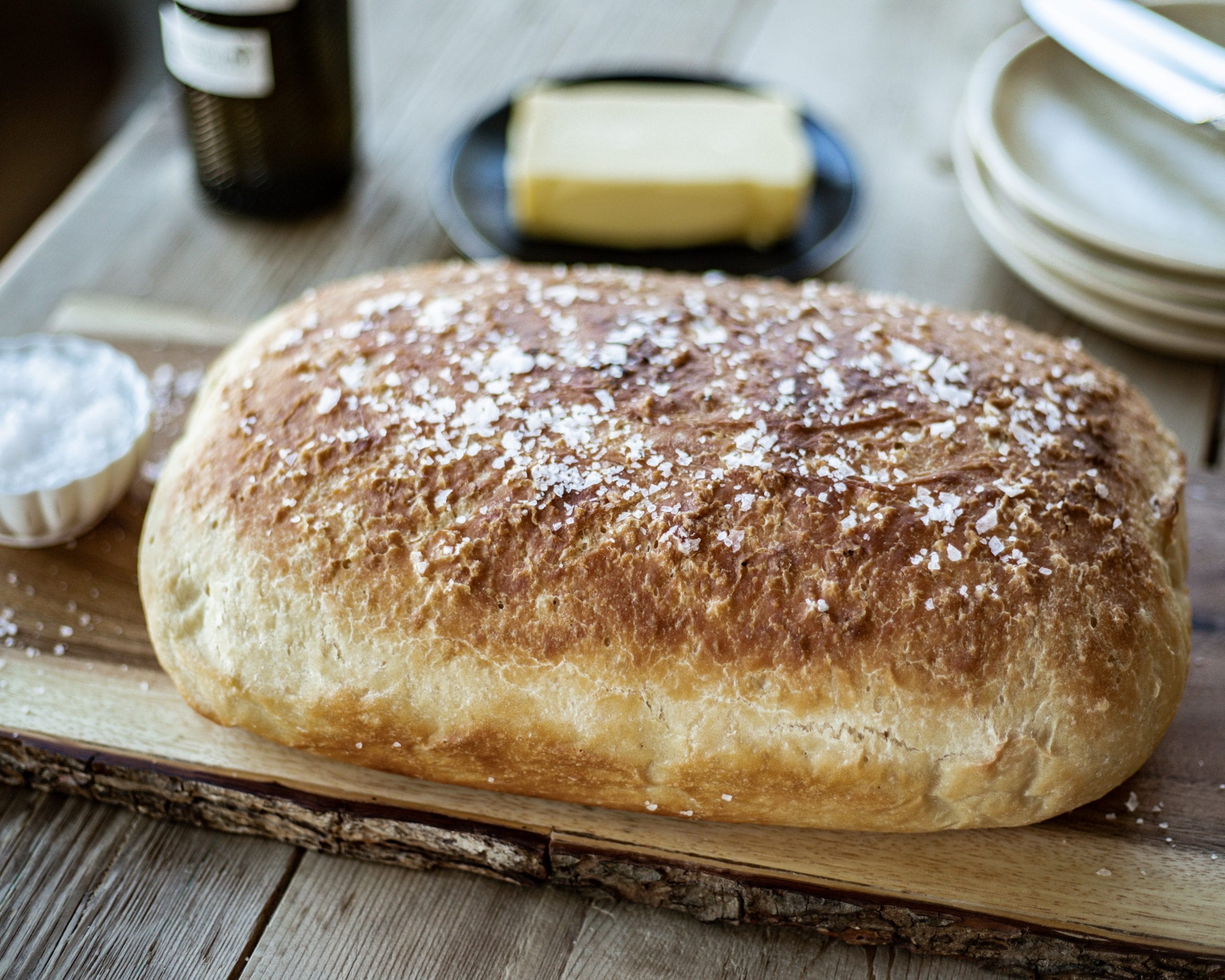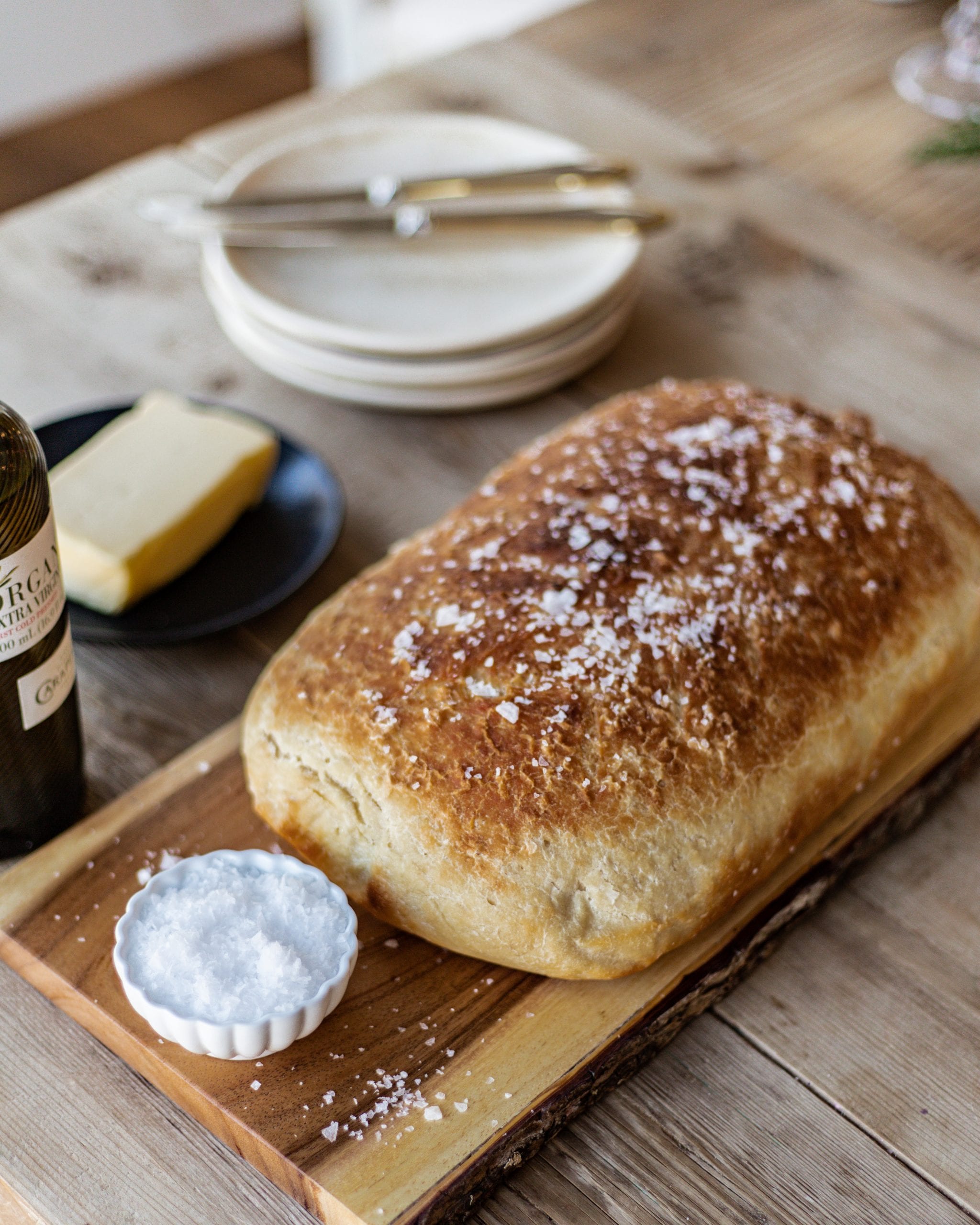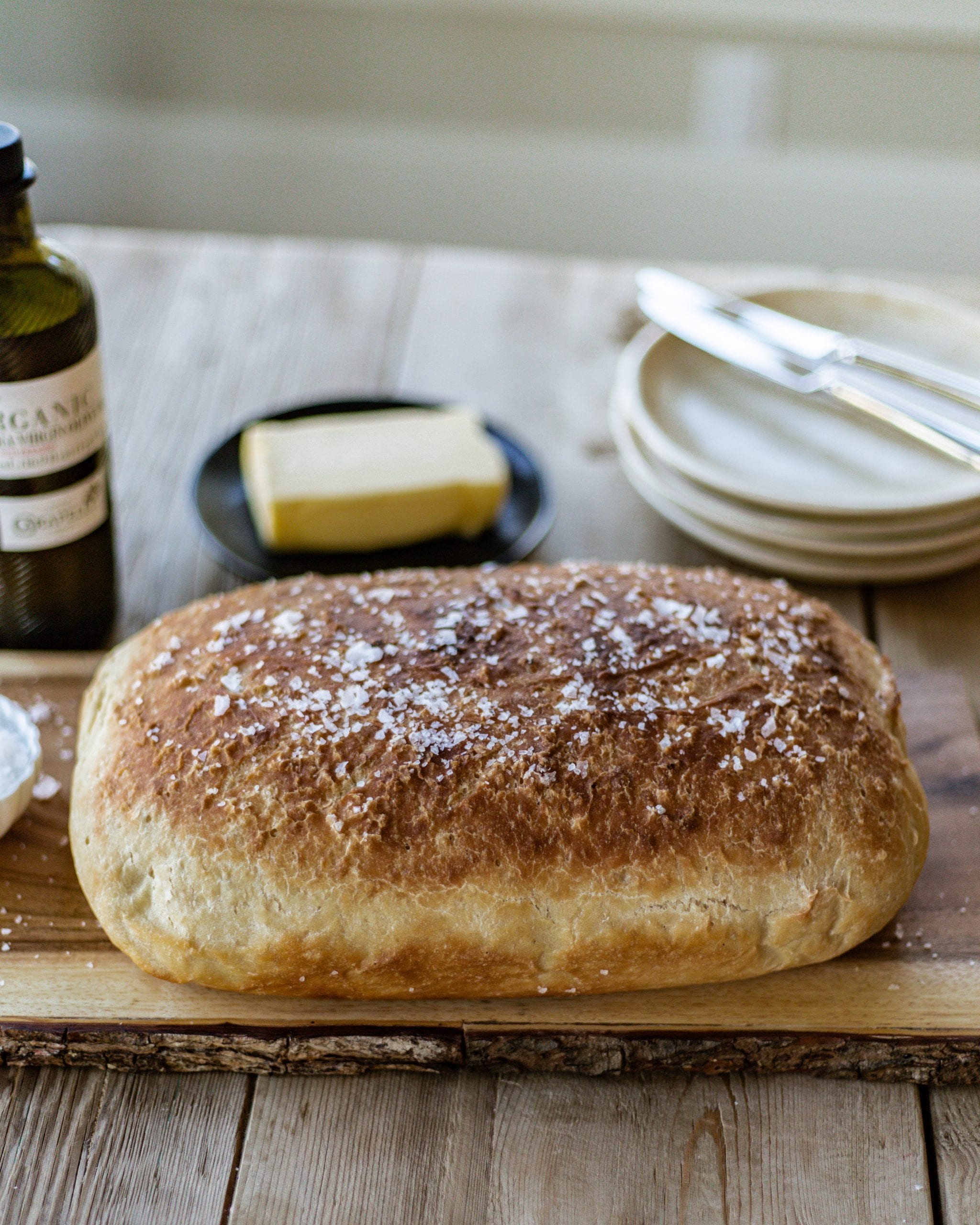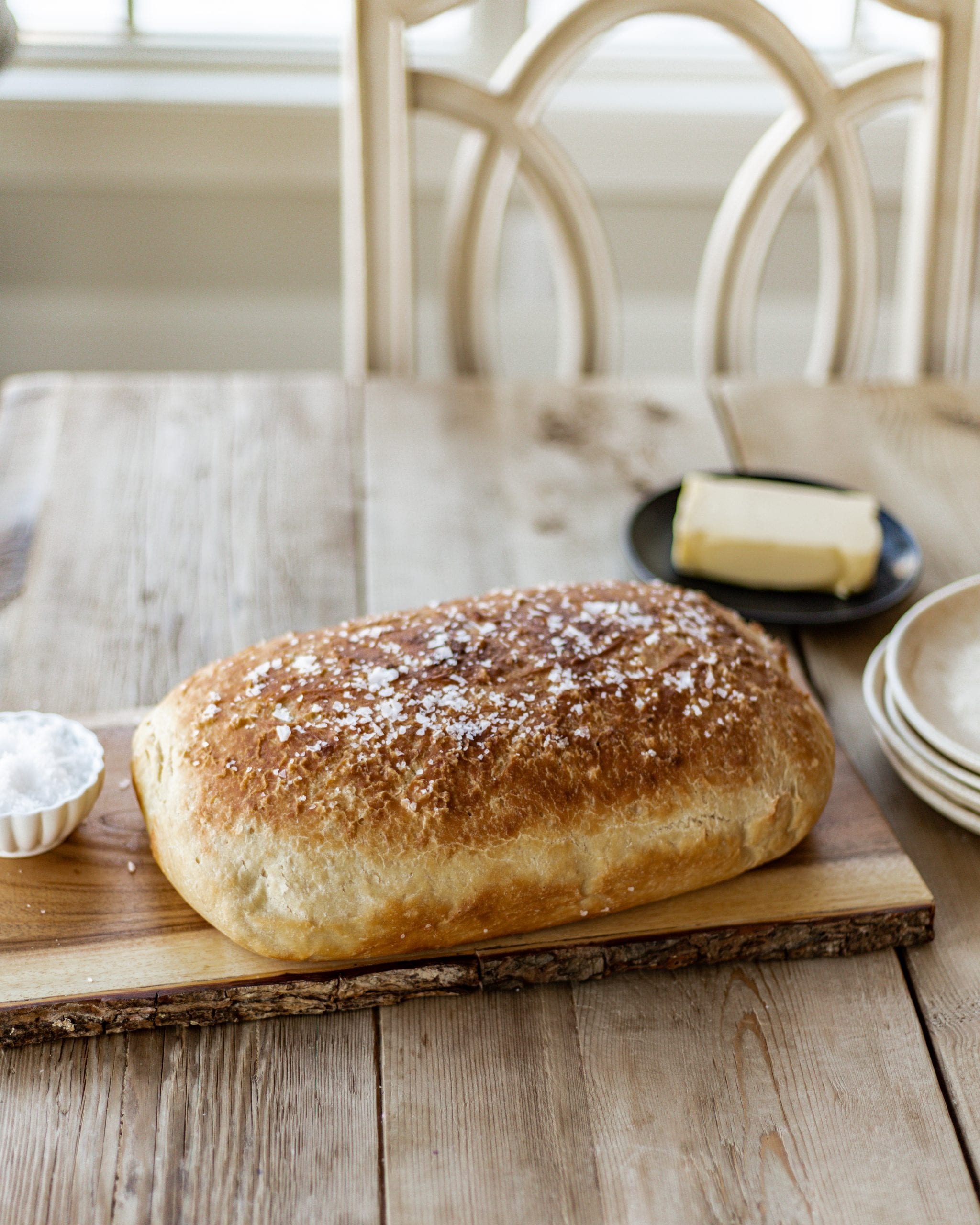 PIN THIS FOR LATER: